Developers and operators to gather at Parking & Property
04 May 2012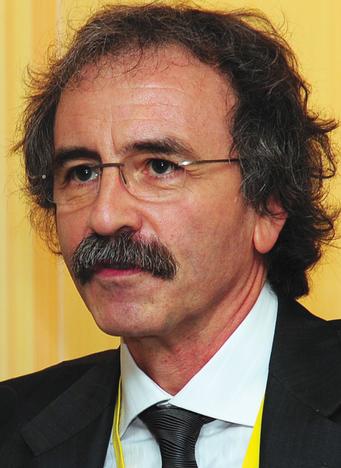 Leading figures from the worlds of property development and management will address the latest trends and challenges relating to the management of car parks at Parking & Property 2012, being held on London 22 May. The event will discuss issues such as the design and maintenance of retail parking, the role of car clubs and the enforcement of parking on private land.
The event has been programmed by Mark Moran, managing editor of Parking Review, and Nigel Williams (pictured), principal of consultancy Parking Matters. Mark Moran says: "Parking & Property is the only annual event dedicated to off-street parking. It is a forum for public and private sector car park owners and operators, developers, planners and companies supplying design and equipment services."
Nigel Williams says: "Car parks are vital gateways to destinations such as town centres, shopping centres, airports, rail stations and hospitals. They are also important assets which can either be offered as a free service or generate significant incomes in their own right. However, they also need to be maintained, refurbished and, eventually, replaced."
The day is sponsored by Bouwfonds Real Estate Investment Management (REIM), whose Michiel Gerritsen will look at running car parks as an asset. A key area of debate will be whether local authorities should continue to operate car parks in-house or should contract, lease or even sell their sites to the private sector. This is a theme that will be addressed by Adrian Wilson of Frank Knight and Alastair Gilchrist, former resources director at Westminster City Council.
The way in which the business rating system affects parking will be covered by Pat Mason and Mark Higgin of Montagu Evans.
Creating attractive car parks for shoppers will be a focus of a presentation by Ben Taylor, technical manager at leading shopping centre developer Westfield. Architect Mark Potter, partner in Potter + Holmes, will look at how to design, maintain and refurbish retail parking. Leading urbanist John Dales will then look at how to create vibrant town centres.
Adam Bidder, managing director of Q-Park, provides a parking operator's perspective. His paper will describe how it is possible to create profitable car parks by providing a high level of customer service.
Chas Ball, chief executive of Carplus, will discuss how car clubs can be planned into residential and business developments. Ways in which parking operators can improve the environmental-friendliness of their facilities, and even generate revenue via Feed-In Tariffs from solar panel installations, will be described by Ben Ziff, managing director of Town Centre Car Parks. The day ends with a discussion about enforcement on private land in the wake of the planned ban on wheel clamping under the Protection of Freedoms Bill. Kelvin Reynolds, the British Parking Association's director of operations and technical services, will look at the consequences of the clamping ban for landowners. He will examine the alternatives, such as issuing penalty notices via ANPR, and plans for a new appeals service.
Or call: 0845 270 7965