Events & Services : Event : Parking & Property 2012

Conference
Location:
Broadway House
London
Phone:
020 7091 7865
Fax:
020 7091 7966
Email:
Send Email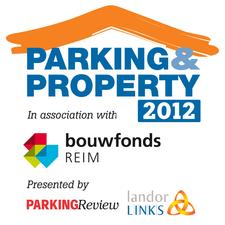 Parking & Property 2012
2nd Annual Conference. A one-day seminar and exhibition for developers, owners and operators of off-street parking facilities presented by Parking Review in association with Parking Matters.
22 May 2012
** Last chance to book **
**Limited capacity venue - Places selling fast**
Car parks are vital gateways to destinations such as town centres, shopping centres, airports, rail stations and hospitals. They are also important assets which can either be offered as a free service or generate significant incomes in their own right. However, they also need to be maintained, refurbished and, eventually, replaced.

Parking & Property is an annual event dedicated to off-street parking. It is a forum for public and private sector car park owners and operators, developers, planners and companies supplying design and equipment services.

This year's seminar will help delegates to get the most value on their parking facilities, and how the car parks in turn add value to their business or service. It will look at issues such as:
Running car parks in-house or contracting out

Making the case for selling a car park site

Setting tariffs vs offering 'free' parking

Marketing car parking and offering additional services

Refurbishing and maintaining parking structures

Designing parking for residential developments

Enforcing parking on private land
Speakers include:
Adam Bidder, Q-Park

Alastair Gilchrist, independent consultant

Peter Guest, Peter Guest Parking

Mark Percival, ITSB24 Ltds

Mark Potter, Potter + Holmes

Kelvin Reynolds, BPA

Nigel Williams, Parking Matters

Download the full event programme

Delegate rates 

Sponsorship and stands
To find out how your organisation can take part in Parking & Property 2012 contact Rod Fletcher on 0191 280 1410 rod.fletcher@landor.co.uk
*Promocodes MUST be redeemed at time of purchase. Not available in conjunction with any other offer.