Government plans to tackle 'anti-car measures'
Transport secretary says new guidance on 20mph limits and low traffic neighbourhoods in England will prevent blanket imposition of 'anti-driver' policies
30 September 2023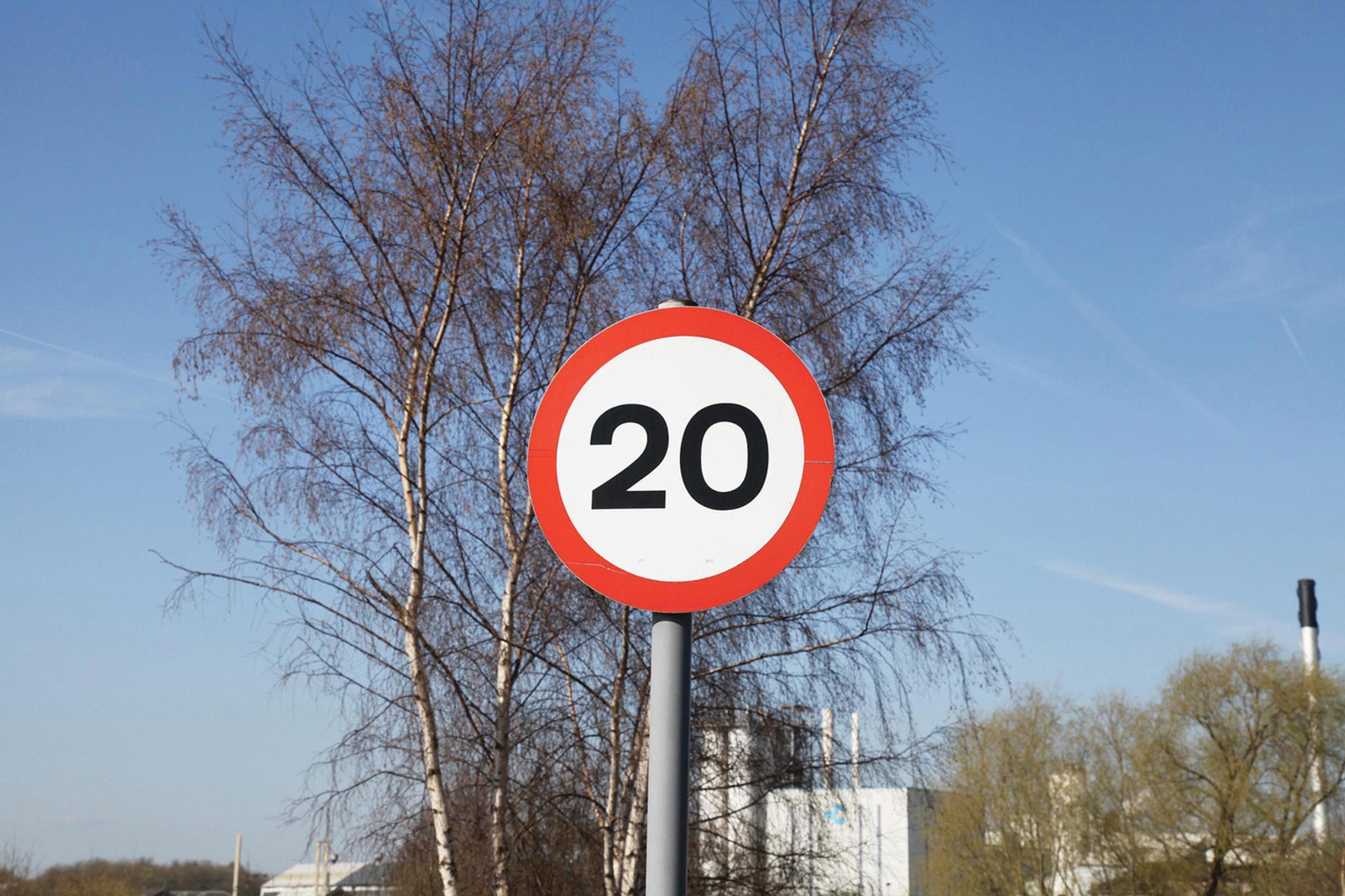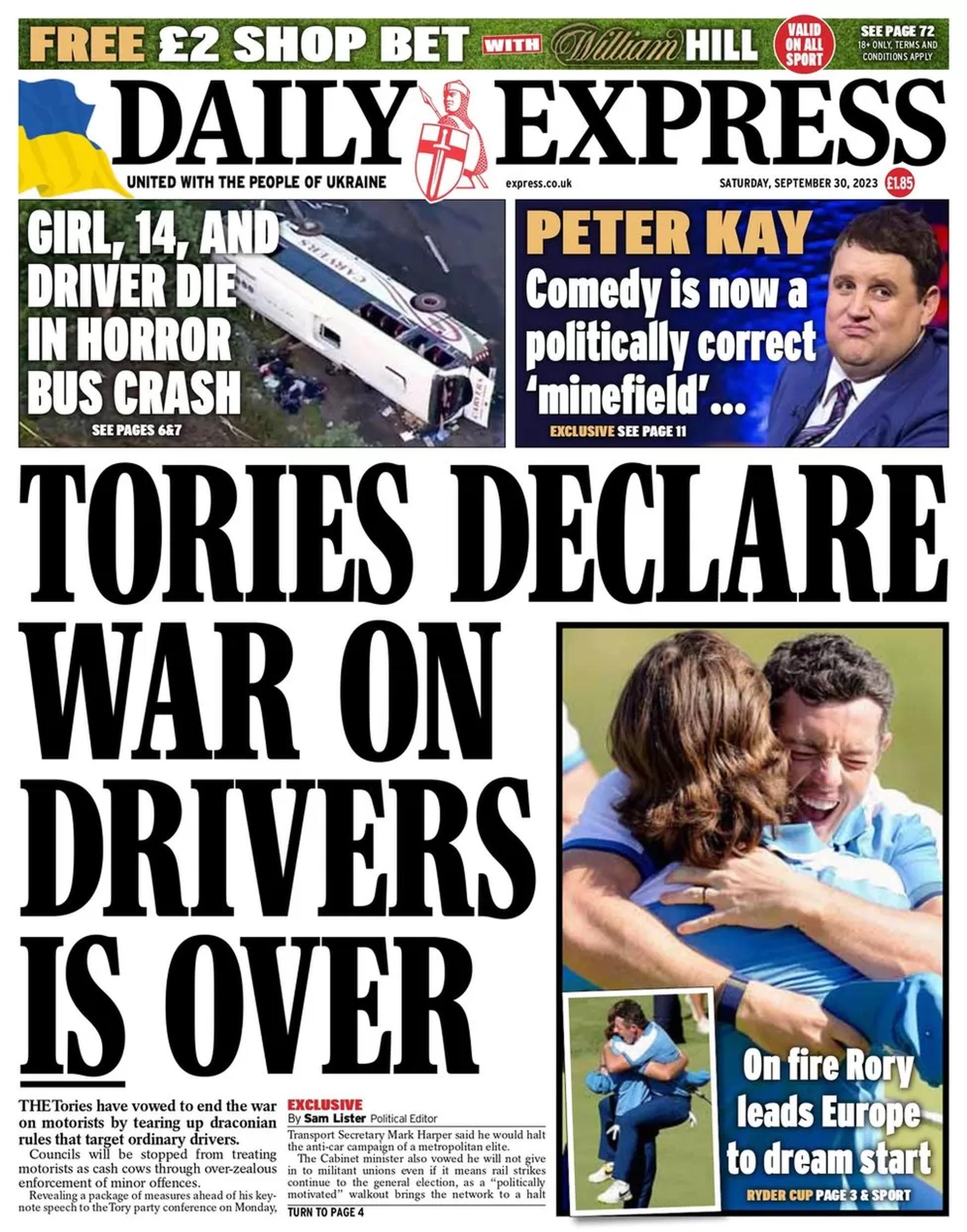 Restrictions on the future roll-out of 20mph zones and low traffic neighbourhoods form a central plank of a raft of government measures whuch place an emphasis on supporting drivers.
The government will also roll out a system that allows drivers to pay for parking using whatever cashless app they prefer and has signalled action to tackle the disruption caused by roadworks and potholes.
The motoring action plan was announced as the Conservative Party conference commences in Manchester and on the back of a week in prime minister Rishi Sunak pushed back the planned ban on the sale of new petrol and diesel cars in the UK by five years to 2035.
Announcing the latest pro-motoring measures on 29 September, the prime minister said: "For too long politicians have focused on the short-term decisions with little regard for the long term impact on hardworking families.
"We've seen this consistently with people's freedoms on transport. The clamp down on drivers is an attack on the day to day lives of most people across the UK who rely on cars to get to work or see their families.
"This week the UK government will set out a long-term plan to back drivers, slamming the brakes on anti-car measures across England. We are taking the necessary decision to back the motorists who keep our country moving."
Building on Sunak's pro-driver narrative, transport secretary Mark Harper has set out plans to protect drivers from what he terms "over-zealous traffic enforcement".
The Department for Transport press notice announcing the motoring actuion plan stresses themes such as personal freedom and reducing the cost of living. It states: "With 50 million people holding a driving licence in Great Britain and more than 40 million licensed vehicles in the UK, the government's new plan will support the majority who drive, by keeping motoring costs under control and ensure people have the freedom to drive as they need to in their daily lives."
The measures include reviewing guidance on 20mph speed limits in England to prevent their blanket use in areas where it is not appropriate. This is a marked contrast to the approach taken in Wales, where a 20mph default speed limit was introduced on restricted roads this month.
The government is also seeking to amend guidance on low traffic neighbourhoods (LTNs) to focus on local consent.
As part of the ongoing review into LTNs, the government will also consider measures for existing anti-driver policies that did not secure local consent. The plans also aim to stop councils implementing so called '15-minute cities' by consulting on ways to prevent schemes which aggressively restrict where people can drive.
Drivers across the country will also soon be able to benefit from new technology to simplify parking payments. The National Parking Platform (NPP) pilot will be rolled out nationwide so that drivers can use an app of their choice to pay instead of downloading multiple apps.
In a drive to tackle potholes, Harper says the government will support councils to introduce more Lane Rental schemes, where utility companies are required to pay to dig up the busiest roads at peak times. Under the proposals, at least half of the extra money raised from these fees will go directly towards repairing road surfaces.
To further clamp down on overrunning street works, the government will consult on extending fines for repairs which run into weekends and increasing current levels of fixed penalty notices.
Transport secretary Mark Harper said: "Too often the private car is vilified when it has been one of the most powerful forces for personal freedom and economic growth. That's why the government is taking the long-term, necessary decision to back the motorists who keep our country moving.
"We're introducing a plan to ensure drivers can enjoy smoother journeys, park more easily and no longer face unfair and oppressive traffic enforcement measures.
"Our plan will sit alongside our continued investment in public transport and active travel as part of a package of measures designed to help people travel in the best way that works for them."
Interviewed on BBC Radio 4's Today programme, Harper said the government 20mph zones put in place where they "make sense" such as outside schools or in a heavily built up areas where children play or where there is a particular issue with accidents.
Harper said a call for evidence will be launched on options to restrict the ability of local authorities to generate revenue surpluses from traffic offences and over-zealous traffic enforcement, such as yellow-box junctions.
The Department for Transport will also strengthen guidance to make sure bus lanes only operate when necessary and a consultation will be launched on motorcycles using bus lanes. Further measures and the full plan will be published in the coming days. It says this will make life easier for drivers and help traffic flow better.
The government announcement was criticised by Louise Haigh MP, Labour's shadow transport secretary. "Rishi Sunak desperately poses as the friend of motorists, but the Conservatives have hammered motorists, with petrol prices soaring and insurance costs rocketing," she said.
"Our 'inaction man' prime minister has delivered none of his promises to tackle Britain's pothole crisis. And if Conservative ministers want to complain about 20mph zones, they should look at their own Tory-run transport department which promotes then, or the Conservative-run councils across the country who have introduced them.
"The truth is after 13 years, Tory pledges, like Britain's roads, are falling apart."
Away from the electioneering the increasingly pro-car tone of government announcements has caused disquiet among proponents of active travel. In a joint statement earlier on Friday, the heads of Ramblers, Sustrans, British Cycling, Cycling UK, Living Streets and Bikeability Trust said Sunak's plan would end up leaving people feeling they had no choice but to drive, even if they would rather use other means.
The joint statement said: "When the government should be giving people more opportunities to live their lives responsibly, it's robbing them of options. When ministers could be promoting public transport, cycling and walking as cheap sustainable options in a cost of living and climate crisis, they're entrenching congestion and reliance on driving for short, local journeys."