Do LTNs have an image problem?
The very mention of Low Traffic Neighbourhoods appears to provoke outrage among some people – it has become a tarnished brand, writes Sarah McMonagle. But, she argues, proven and popular schemes similar to LTNs, that have limited motor vehicle through-traffic on residential streets, have been around for decades
26 June 2023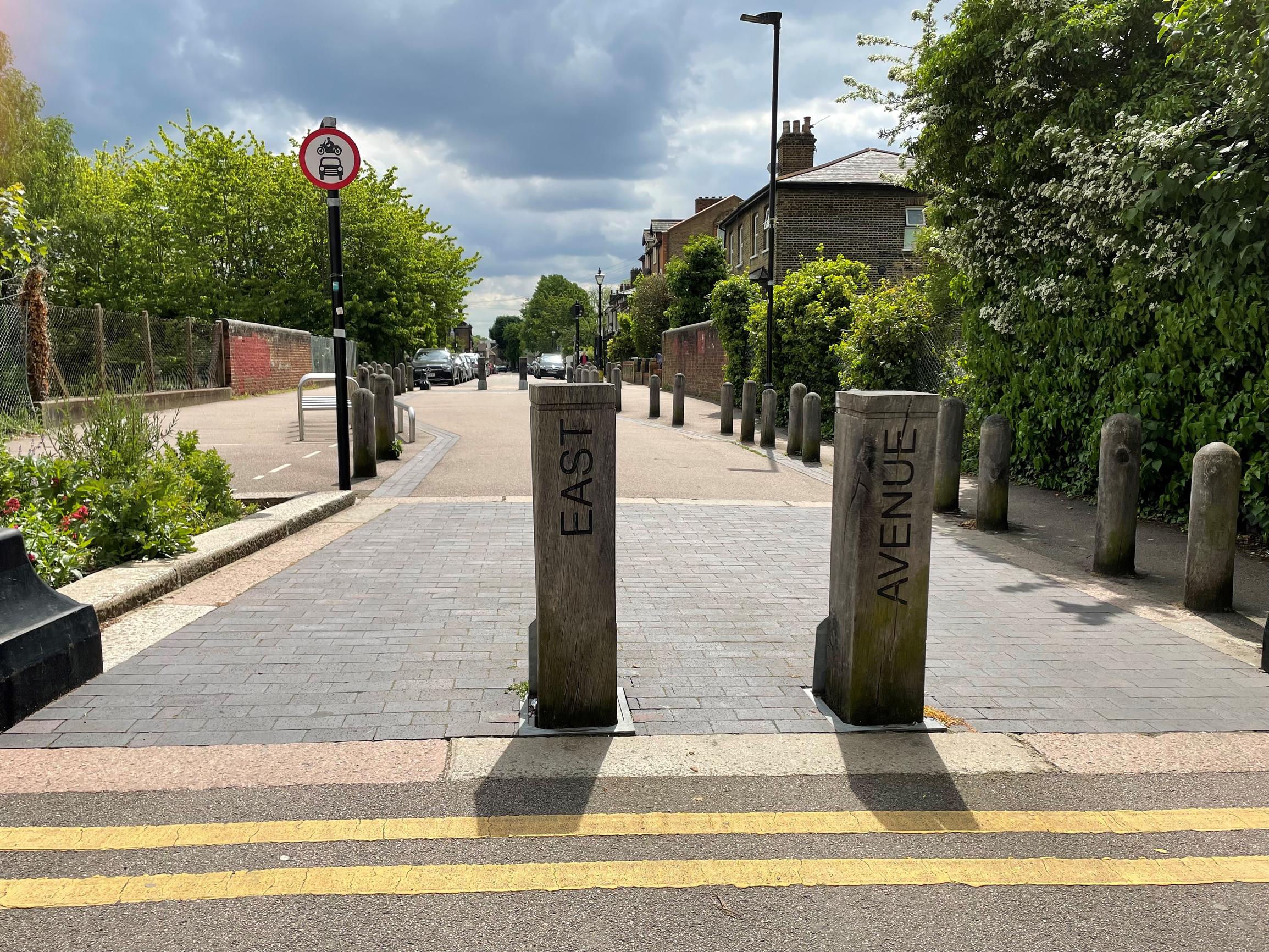 "What's in a name?" the bard famously had Juliet ask in Romeo and Juliet. Shakespeare had the star-crossed lover questioning the absurdity of how Romeo's surname was a barrier to their being together. If Romeo wasn't a Montague, then there would be no trouble about their relationship and the play would have had a much happier ending…
You might be wondering how a tale of doomed love is relevant for active travel, but bear with me.
There's a power in names and what we associate with them. Once a particular view is connected to a name or brand in the public conscience, it can be near impossible to shift – even, and perhaps especially, when the negative views receive huge publicity.
Why is this relevant for active travel? You only need to see the negative coverage Low Traffic Neighbourhoods, better known as LTNs, receive in some areas of the media.
Despite reducing motor traffic, making roads safer, creating more pleasant places to live and seeing significant uptake in cycling and walking for some, these three letters are enough to conjure feelings of horror, outrage and upset.
It's resulted in reports of councillors who have championed their use facing threats of violence and worse. Such appalling and criminal behaviour must be condemned, but it does show the depth of vitriol for something which, at the heart of it, you would think most people would welcome.
It is also baffling, as the term LTN, while relatively new, is just a rebrand of a proven success story which has existed for decades: limiting motor vehicle through traffic on residential streets.
However, the media coverage and noise around this irrational resentment for LTNs has filtered through into political discourse and, on the face of it, is affecting funding decisions.
In May, transport secretary Mark Harper proudly announced that not a penny of Active Travel Funding Tranche 4 would go on LTNs.
Nobody wants other people driving through the street they live as a short cut. It makes them less safe, less attractive and studies have shown that they can also prevent the building of community.
However, a liveable neighbourhood where you feel the roads are safe enough to let your children cycle, where you don't have to shout above the roar of traffic to be heard by your neighbour - these are benefits we can all appreciate and which a well-designed LTN can deliver.
Despite their benefits, unfortunately for LTNs, their rapid rollout during the Covid-19 pandemic, and the perception that people weren't properly engaged or consulted, has tarnished the brand.
Once a particular view is connected to a name or brand in the public conscience, it can be near impossible to shift
Last year the Centre for London thinktank's report 'Street shift – The future of Low-Traffic Neighbourhoods' comprehensively demonstrated the impact of LTNs for increasing cycling while reducing motor traffic. It debunked the myths that LTNs force motor traffic elsewhere, showing on the whole car use also fell in areas on their periphery.
The report also recommended councils try to reach out more effectively to communities ahead of future projects, suggesting using a different term from LTN, such as "healthy neighbourhoods" or "quiet neighbourhoods".
Funnily enough, in the same announcement the transport secretary made in May, he stated funding would be allocated to some projects promoting "liveable neighbourhoods".
Now there's an exercise in rebranding.
Dedicated funding for cycling and walking in England has now drastically been cut by around two-thirds for the next two years, while targets to increase these activities have not changed.
The National Audit Office in June confirmed what most people involved in active travel had been saying for years, namely that the Government's targets to increase walking and cycling weren't achievable on current levels of investment.
With less funding for the larger scale infrastructure projects, local authorities, as they so often have to, must do more with less to increase cycling and walking levels.
The creation of liveable neighbourhoods could well be one of the most cost-effective tools ways of doing this. But be careful what you call them!
Sarah McMonagle is director of external affairs at the charity Cycling UK