Camden promotes app to cut school run congestion
Travel data collected by the HomeRun app is making it easier for parents in Camden to turn to sustainable alternatives to take their children to and from school, writes Claire McDonald
25 May 2023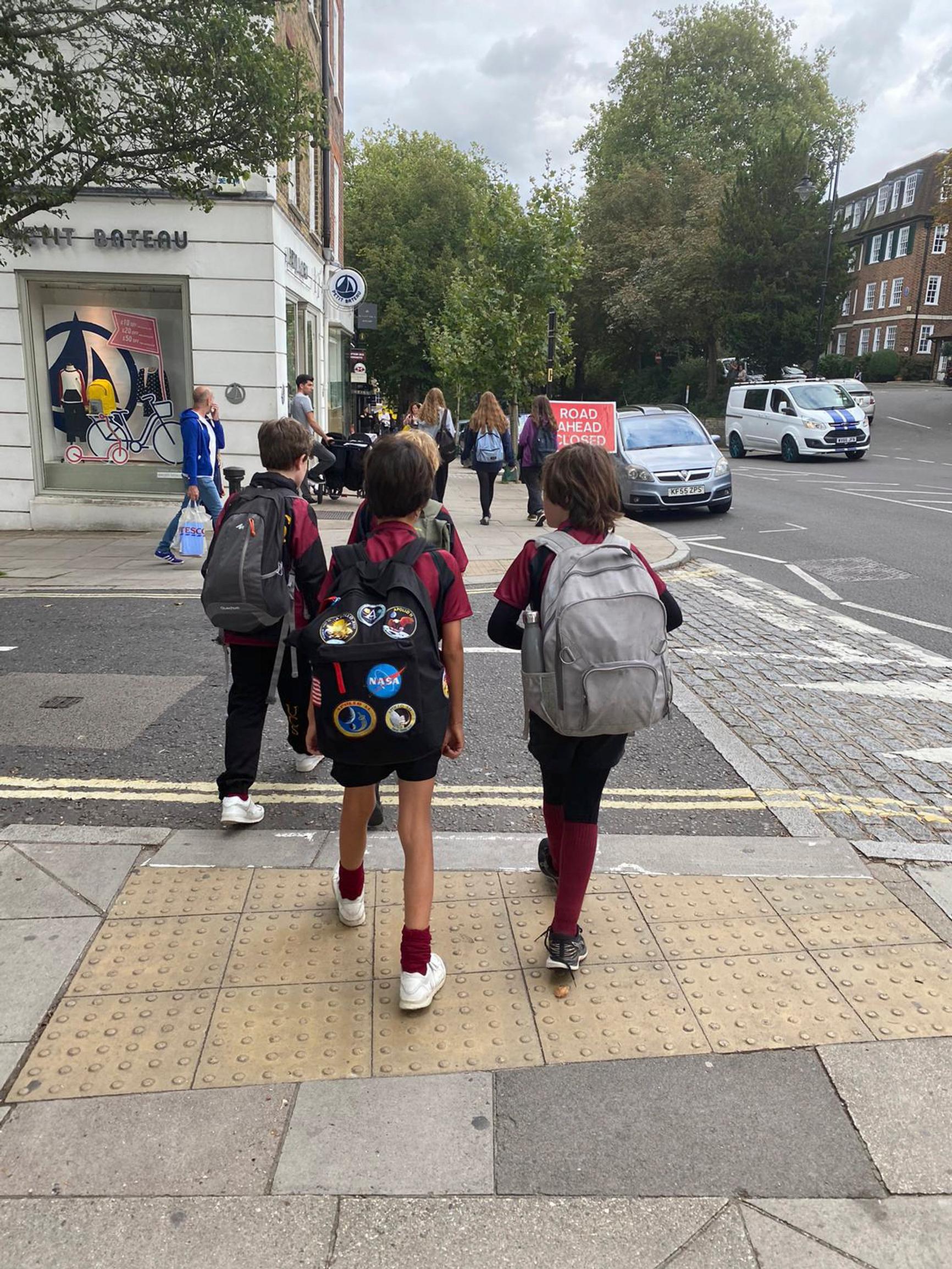 Camden Council is encouraging parents to use a new app in a bid to reduce traffic, air pollution and carbon emissions on the school run. The school transport platform HomeRun connects parents for journey-sharing, at the same time as collecting GDPR-compliant data to enable a data-led approach to transport planning.
Councillors at the London borough want to lessen the impact of the school run, the single biggest contributor to the morning rush hour traffic. They are working with HomeRun to pull together a network of schools that can join forces to reduce congestion.
"School-run traffic clogs our streets and poisons our air," said Matthew Kirk, Liberal Democrat councillor for Belsize ward. "HomeRun has already significantly reduced the number of cars around Belsize - and the impact is growing. Children who start at a school where the app has been rolled out are more likely to travel by public transport, bikes or car-share. This carries on as they move up through the years - so the positive effects multiply. We hope that many more schools will join in."
Camden Council wants to create a network of 16 schools, enabling parents to plan easier, greener journeys to school, such as connecting nearby parents to form 'walking or bike buses', car-sharing and even electric mini-buses.
The app is being promoted by schools, parents, the council and individual councillors in Camden.
The app collects anonymised travel data from parents. The data, which is updated each term, includes: how far they travel to school; what mode of transport the families take, including the make or model of car; and the amount of carbon emitted. This data can help schools and local authorities make more informed transport planning decisions.
A Camden Council spokesperson said: "Through HomeRun we have already worked with nine schools and approaching 2,000 parents, with 26% of parents now travelling more sustainably, and allowing the coordination of car-sharing and walking to school.
"We have been able to promote our e-cargo bike loan scheme and Park and Stride scheme to schools and parents through the app. Data from the app also helped with the development of the Neighbourhoods of the Future (Healthy School Streets). We are increasing coverage of the app even further given the benefits that we feel could be achieved."
This increased coverage could see another seven schools joining the cluster, which could bring the number of participating schools to 16, said HomeRun. It hopes that other wards in the borough will follow suit, especially those with a high density of schools, such as Highgate and Hampstead Town.
HomeRun's first school in the borough was University College School in Hampstead. Since it joined in 2018, the school has seen a 50% reduction in single-family car use, and a total reduction in car use by 31%. School-run CO2 emissions were more than halved – a saving of 50 tonnes every year, the equivalent of planting 2,400 mature trees.
The HomeRun app was founded by Hampstead resident Pooya Kamvari, who saw the traffic and disruption caused each day by the school run.
The new neighbourhood scheme will "bring powerful benefits", said Kamvari. "We can connect schools through the app, increasing the chances of parents finding suitable matches.
"It will also provide area-wide transport data that can help identify high impact solutions, connecting schools through initiatives such as coach routes, shared mini-buses and taxi-pools, in addition to informing travel planning and transport decisions with the local authorities.
"This step could slash car usage on the school run and transform peak-time congestion across Camden."
HomeRun and Hampstead
• Adopted in nine local schools
• 26% reduction in car usage overall by parents signed up to HomeRun
• 28% reduction in CO2 emissions
• 22% increase in active travel (walking, cycling etc)
• 420 tonnes of CO2 saved per year