Government launches LEVI fund and ZEV mandate to support electric vehicles
Powering Up Britain: Government announces £380m for provision of public chargepoints and commits to ending the sale of new petrol and diesel cars and vans by 2030
30 March 2023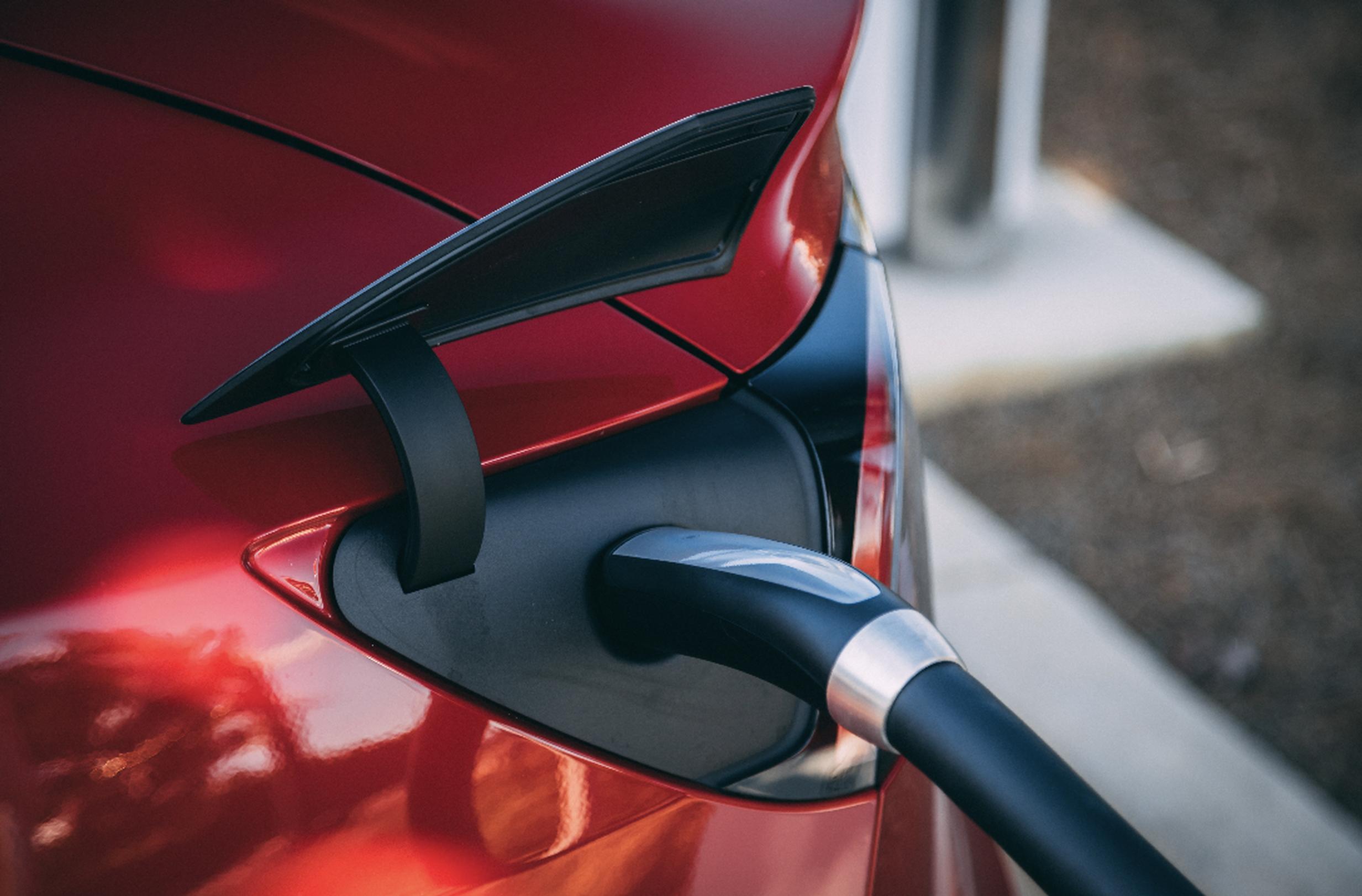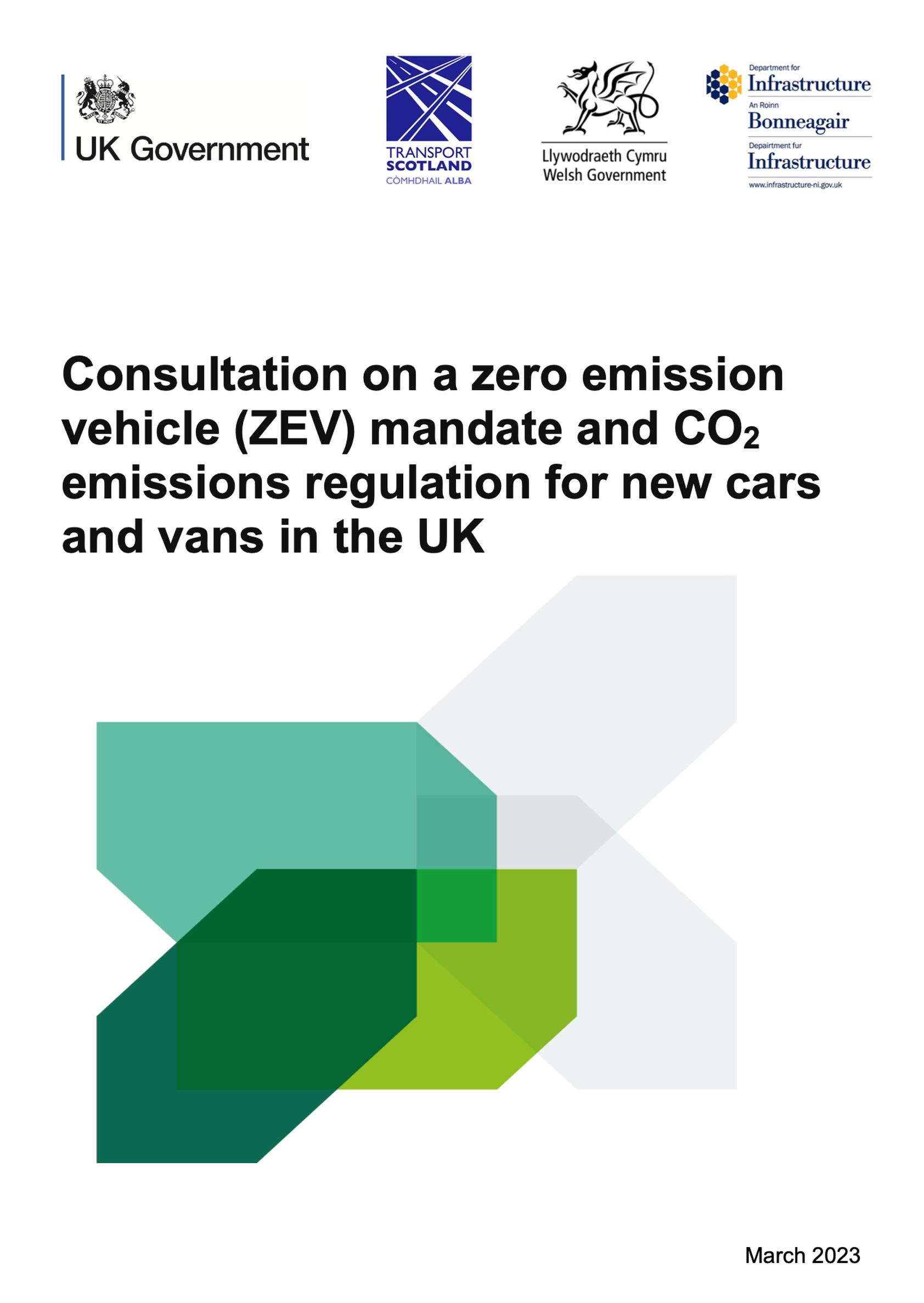 The UK government has launched a package of measures designed to support the decarbonisation of transport as part of a new plan to achieve net zero. Key among them are initiatives are designed to support the shift to electric vehicles (EVs): a new investment of £380m in the provision of public chargepoints via the Local Electric Vehicle Infrastructure (LEVI) fund; and the zero-emission Vehicle (ZEV) mandate.
The ZEV mandate and LEVI fund build on progress already made in the transition to electric vehicles, with almost 17% of new cars sold last year being zero-emission.
The EV initiatives support the government's commitment to end the sale of new petrol and diesel cars and vans by 2030, and from 2035 all new cars and vans must be fully zero-emission at the exhaust. Between 2030 and 2034, all new vehicles must be either fully zero-emission or be able to drive a significant distance with zero emissions.
The transition to zero-emission vehicles now forms part of a wider strategy dubbed Powering Up Britain: Energy Security Plan unveiled by the government today.
Transport secretary Mark Harper said: "Transport is one of the most important sectors for achieving net zero by 2050 and so we must accelerate our efforts to decarbonise how people get from A to B while growing our economy and supporting thousands of green jobs.
"From expanding our charging network to boosting the production of cleaner aviation fuel, today's announcement is a great stride forwards, offering people more choice on how to stay connected while delivering the carbon reductions needed to achieve net zero."
The Department for Transport has also unveiled its proposals for a zero-emission vehicle mandate which, from next year, will set minimum annual targets for the percentage of new car and van sales that must be zero-emission. The DfT claims the proposed mandate makes the UK's path to zero-emission vehicles the fastest in Europe.
The DfT said it wants to provide long-term certainty to industry, increasing the number of zero-emission cars available for people to buy and setting a clear direction for operators to accelerate the installation of chargepoints.
It proposes that with a greater proportion of zero-emission vehicles on the UK's roads, more drivers will benefit from lower overall running costs against their petrol and diesel counterparts. This will support a cheaper second-hand EV market while improving air quality across the country.
The final proposals are being jointly consulted upon by the UK government, alongside Scotland, Wales and Northern Ireland, and are the single largest carbon saving measure identified in the government's Net Zero Strategy.
The government also wants to support the work of manufacturers in the EV sector by giving them flexibility through a credits-based trading system, enabling them to bank credits in years when they exceed annual targets for use in future years or trade them with other manufacturers that have fallen short. If manufacturers do not meet their yearly targets, they could face possible fines of up to £18,000 for every vehicle they miss their target by.
Technology and decarbonisation minister Jesse Norman said: "As today's announcements show, the government is doing more than ever to help the UK move away from petrol and diesel and towards electric vehicles.
"That means investing in charging infrastructure and giving a clear direction to manufacturers, so they can roll out new electric vehicles faster and more efficiently. Overall, the UK is leading the way in decarbonising transport, a sector that is one of the biggest contributors to greenhouse gases."
There were also announcement relating to aviation fuel. The government has opened the second application round of the £165m Advanced Fuels Fund, which will help deliver on the commitment for the UK to have at least five commercial scale UK sustainable aviation fuel (SAF) plants in construction by 2025.
The production and use of SAF in the UK is central to the Jet Zero Strategy. SAF can reduce greenhouse gas emissions by over 70% while boosting investment, jobs and fuel security.
Aviation minister Baroness Vere of Norbiton said: "Today's renewed support for sustainable aviation fuel is another step towards making Jet Zero a reality. Developing a UK SAF industry will not only put the country at the heart of green aviation worldwide, but also boost investment, jobs and fuel security in the UK."
A second consultation on the SAF mandate has also been launched, which sets out how the mandate will deliver carbon savings, provide incentives to SAF producers and signal to investors the vital role SAF will play in the future of UK aviation.
Baroness Vere said: "We are building on the global reputation of our academic institutions by confirming that the University of Sheffield will deliver the UK Clearing House to support the testing and certification of new SAF."
Chargepoint funding
The government has launched a £381m Local Electric Vehicle Infrastructure (LEVI) fund alongside an additional £15m for the On-Street Residential Charging Scheme (ORCS).
The LEVI Fund gives local authorities across England the opportunity to apply for dedicated electric vehicle (EV) infrastructure and resource funding. The Office for Zero Emission Vehicles (OZEV) and the LEVI Support Body (Energy Saving Trust, Cenex and PA Consulting) are providing ongoing support and guidance to all LEVI funding applicants.
To enable the transition to low carbon transport, ahead of the phase out of new petrol and diesel car sales from 2030, electric vehicle infrastructure needs to keep up with the pace of EVs on the road. Public UK charging devices have more than tripled in four years from 10,300 devices in January 2019 to over 38,700 in March 2023.
The LEVI Fund will give local authorities more power and support to further increase the pace and scale of rolling out chargepoints across the country, in locations where they are most needed.
Last August, the UK government launched a pilot for the Local Electric Vehicle Infrastructure (LEVI) Fund and in February 2023 expanded it further to help provide a total of 25 local authorities with £57m in public funding and private investment to deliver 3,400 more chargepoints and 1,000 gullies.
A further £37m was also made available in 2022/23 to the On-Street Residential Chargepoint Scheme (ORCS) under which over 14,000 chargepoints have been funded since the scheme's inception.
Tim Anderson, group head of transport at Energy Saving Trust said: "We're pleased to be working with the government to enable the transition to low carbon transport. The launch of the LEVI Fund will support access to convenient and reliable EV charging for more people, including those without the option of charging at home. This in turn is an essential part of achieving the UK's net zero emissions targets."
Chris Rimmer, deputy head of department, Energy Systems & Infrastructure at Cenex, said: "This announcement of more funding from the government will greatly help to support the transition to electric vehicles and reduce the impact of road transport on the environment. The Capital Fund has the potential to move the needle on climate change, air quality and barriers to switching to EVs as it supports the delivery of local EV Infrastructure.
"The resources available through the LEVI Support Body mean that local authorities can develop their expertise and make informed decisions at all stages of the process so that deployment is efficient and effective for EV users."
Today's announcement will further accelerate the deployment of local, on-street charging infrastructure across England, especially for those without charging at home:
£343m capital funding will be made available to local authorities in England, for the installation of EV chargepoints. This includes chargepoint hardware, electrical connection costs, civil engineering costs and other installation costs
£37.8m capability funding aims to develop in-house expertise within LAs in England, and ability to coordinate chargepoint plans and work with private operators
An updated On-Street Residential Chargepoint Scheme (ORCS) remains available to all UK local authorities in 2023/24, with a further £15m available.
LEVI funding is available to eligible county councils, unitary authorities and combined authorities in England.
Local authorities can indicate if they would like their funding to be in financial year 2023/2024 (tranche one) or financial year 2024/2025 (tranche two) based on their readiness to apply for and implement the LEVI fund.
ORCS is a demand-led scheme, also available to local authorities across the UK across this coming financial year.
For more information on the LEVI fund click here
This week the LEVI Support Body released concession contract Heads of Terms for local authorities to fill a gap in guidance for Local Authorities seeking to deploy Electric Vehicle Infrastructure (EVI) with investment from both the private sector and the LEVI Fund.
ZEV mandate
The UK government has reaffirmed the commitment to end the sale of all new petrol and diesel cars and vans by 2030 and for all new cars and vans sold after 2035 to be zero-emission at the tailpipe. It has responded to the technical consultation on the design of a zero-emission vehicle (ZEV) mandate and next steps in the process.
The trajectories proposed in the technical consultation on the mandate have been confirmed. They are that 22% of car production must be EV by 2024, 80% by 2030 and towards 100% by 2035. The van trajectory is higher than originally suggested with 10% by 2024, 70% in 2030 and, ultimately, 100% by 2035.
The government has ruled out allowing vehicles to be sold to run on 'expensive' e-fuels after 2035. It has effectively ruled out allowing vehicles to be sold to run on e-fuels after 2035 with a clear definition that a ZEV "must emit no CO2 or any other targeted greenhouse gases at the exhaust and have a minimum range of at least 120miles (WLTP)".
The ZEV mandate will ensure that vehicle manufacturers have to sell a rising proportion of EVs in the lead up to 2030, beginning in 2024. Through the mandate, manufacturers will have ZEV sales converted into 'certificates' and be required to hold a certain number at the end of each year in relation to the total number of vehicles which they have sold. Manufacturers that do not meet their targets will be issued with fines, suggested to be £15,000 per car.
The government says that it will need further consultation on ZEV mandate target trajectories beyond 2030 and to determine a definition for "significant zero-emission capability", as the two provisions are intrinsically linked. The new consultation will close on 24 May 2023.
The government said earlier that it will continue to regulate the carbon dioxide (CO2) emissions of the non-ZEV portion of the fleet to make sure they do not increase.
Other details confirmed about the ZEV mandate are:
Banking of ZEV allowances will be allowed, subject to some limits and restrictions.
Borrowing of ZEV allowances will be allowed between 2024 to 2026, subject to caps on the amount that can be borrowed and with interest payable on the deficit.
To qualify as a ZEV, new cars and vans will need to meet certain minimum eligibility criteria. Manufacturers will have the possibility of earning additional credits for deploying ZEVs for use in specific applications, such as car clubs or for wheelchair accessible vehicles and special purpose vehicles.
Exemptions from the ZEV mandate requirements will apply until 2029 for manufacturers selling less than 2,500 cars or vans per annum (small volume manufacturers, SVMs).
Each manufacturer's specific, non-weighted average CO2 emissions from the year 2021 will be used as the baseline to regulate the non-ZEV portion of the fleet.
Exceeding the minimum requirements of the ZEV mandate can be used to offset non-compliance with the non-ZEV CO2 regulation.
The ZEV mandate is a fundamental shift in how the UK regulates CO2 emissions from new cars and vans and will distinguish the UK from the European Union. The document also says that a ZEV mandate with a CO2 regulation for non-ZEVs could, over time, be applied to other road vehicles.
A consultation on the final design of the zero-emission vehicle (ZEV) mandate and CO2 emissions regulation for new cars and vans in the UK has also been published.
Responses
Mike Hawes, SMMT chief executive, said: "Automotive is on track to deliver zero-emission motoring, so we welcome this long-awaited consultation on a watershed regulation for the UK new car and van market. We want regulation that gives consumers choice and affordability, and enables manufacturers to transition sustainably and competitively.
"While the proposals rightly reflect the sector's diversity, late publication and lack of regulatory certainty make product planning near impossible, and the continued lack of clarity as to what technologies will be permitted beyond 2030 undermines attempts to secure investment.
"Measures to improve the customer charging experience are a step in the right direction, but the fact that contactless credit or debit card payments will not be available on the vast majority of public chargers is a major failing that will significantly disadvantage EV drivers. It is also disappointing that, unlike in other countries, there is no commensurate regulation to drive investment into the public network given that paucity of chargepoints remains the biggest barrier to buying an electric vehicle. Ultimately, for this mandate to be successful, infrastructure providers must now turn promises into investment and catch up with the commitments of vehicle manufacturers.
"The UK new car and van market is already moving at pace towards electrification, the result of massive investment by manufacturers and increased consumer demand. If the UK is to lead the global race to zero emission mobility, however, it must go further and faster in unlocking infrastructure investment, incentivising EV ownership and helping ensure more of these vehicles are developed and built in Britain."
Tim Slatter, chair of Ford Britain, said: "Ford is on an accelerated path to an all-electric vehicle portfolio and carbon neutrality by 2035, and fully supports the government's ambition for a zero-emission future. The ZEV mandate is a crucial piece of the electrification puzzle that provides a vital indicator of charging infrastructure needs in the coming years. We know from our customers that the biggest barrier to uptake of electric vehicles remains the availability and ease of charging.
"The ZEV mandate gives a clear direction and should provide the confidence for infrastructure investors to commit and enable the future for electric vehicles on UK roads. With new, higher targets for van customers, it is crucial that the government's Plug-in Van Grant is retained in early years to support businesses making the switch."
Gerry Keaney, BVRLA chief executive, said: "The ZEV mandate is a critical tool in the UK meeting its ambitious net zero targets. The clarity given today will give fleets and motorists the confidence to continue their decarbonisation journey and accelerate the transition to zero-emission transport. Electric vehicles are more popular and accessible than ever. This mandate brings long-term certainty to the new and used EV markets and will help firms across the automotive supply chain plan for the phase out of petrol and diesel vehicle sales."
Tanya Sinclair, senior director, public policy, Europe at ChargePoint, said: "An ambitious ZEV mandate in the UK will guarantee numbers of EVs on the road from 2024 and, therefore, provides a clear signal to infrastructure investors to scale up chargepoint roll-out. Having the right charging infrastructure in place to meet future EV demand will support the growth of the charging sector and thousands of highly skilled jobs across the UK."
Andy Eastlake, chief executive Zemo Partnership, said: "Working together we have eight weeks to get the 'Devils out of the detail' to deliver a world-beating ZEV mandate and put the UK on a clear trajectory to phase out all emitting vehicles by 2035."
Guy Spence, managing director of LV ElectriX, said: "The requirement for car manufacturers to sell a certain number of electric cars is good news for the British driving community. As ever, the devil is in the detail – it's essential that the plans are bold enough and there aren't any loopholes that may jeopardise results. If done right, the zero-emission vehicle mandate will help us reach price parity of electric vehicles with petrol and diesel cars sooner. It should also increase the makes and models of electric cars available and will have the longer-term benefit of a more buoyant second-hand market for electric cars, making EVs more affordable across our communities. In parallel, we must also accelerate rollout of reliable charging infrastructure that is easy to use, safe and accessible."
Silviya Barrett, director of policy and research of Campaign for Better Transport, said: "The zero-emission vehicle mandate is world-leading and very welcome. The targets set out will provide certainty to manufacturers and consumers alike for the transition ahead. Transport is the largest emitter of greenhouse gases in the UK, and responsible for much of the air pollution which harms our health, so cleaning it up is an urgent priority. But in addition to increasing the uptake of zero-emission vehicles, the government must also boost investment to improve provision for public transport, walking and cycling. This would help secure a greener, healthier future for us all."
Ben Nelmes, chief executive of green motoring consultancy New AutoMotive, said: "The government's latest electric vehicle proposals are a further step toward a net zero Britain, targeting the car and van emissions that account for almost 20% of the country's total emissions output. It will make electric vehicles more accessible, saving motorists around £1.93 billion in running costs, and provide green British businesses with the certainty they need to grow. It is positive that the government has accepted our recommendation and is targeting a faster switch to electric vans, but ministers must make sure that there are no loopholes in the scheme that allow some manufacturers to avoid doing their fair share."
Oliver Montague, chief executive of e-bike engineer Swytch Technology, said: "Although there is still much progress towards a sustainable transport infrastructure in the UK, recent data showing Brits are choosing electric over internal combustion engines shows Brits' dedication towards a green future. E-bikes are instrumental in the future of sustainable transportation in the UK. Not only are they environmentally friendly, producing zero emissions, but they are also practical and cost-effective for both individuals and businesses."
Ian Plummer, director at Auto Trader, said: "The government has had to accept practical realities today with its watered-down proposals on the Zero Emission Vehicle mandate. Our data shows that only eight out of 50 brands had EV sales leads of more than 22% in the first two months of 2023, so allowing manufacturers to borrow from future years' allowances to hit the 22% target in 2024 is common sense. Manufacturers will only be allowed to play catch-up for so long however and if they can't meet the targets, or borrow credits from outperformers, they face steep penalties of £15,000 per non-ZEV car.
"On charging infrastructure, the £380m is much needed, but it needs to be actioned quickly to tackle the growing wealth divide that's already apparent in EV ownership. For people that don't have the luxury of a driveway, EVs feel like a distant dream, so plenty of affordable on street public charging is vital for the mass adoption of EVs. However, the government will need to work harder at removing all the other barriers, notably protracted planning processes with local authorities, that don't enable the scaling of infrastructure at the kind of accelerated pace we need to see."
Quentin Willson, founder of the FairCharge campaign, said: "The government is absolutely right to stick to its targets to phase out petrol and diesel cars from 2030 – lobbying from the European car industry is a red herring wrapped in self-interest. For the sake of green investment and clean air we need to strongly welcome this decision.
"The 2030 target is both ambitious and achievable, although what we really need from government is far sighted policies to ensure all drivers are able to make the switch. This week we called for a strong ZEV mandate and action to address the unfair VAT discrepancy on public charging. These simple steps would go a long way to boost investment confidence, roll out charging infrastructure and bring prices down for consumers. It is vital to ensure electrification in the UK is a success.
"FairCharge is delighted that government has listened to our appeals for a strong ZEV mandate and confirmed that the trajectory consultation figures of 22% for 2024, 80% by 230 and towards 100% by 2035. Critically, the mandate has not been watered down."
Richard Dilks, chief executive of the national shared transport charity Collaborative Mobility UK (CoMoUK), said: "The UK government and devolved administrations have today launched a consultation on plans for a zero-emission vehicle (ZEV) mandate. This will shape the supply of electric vehicles across the UK as part of an updated net zero strategy.
"The Department for Transport proposals include an additional credit for car clubs to improve access to electric vehicles. The move follows representations from Collaborative Mobility UK. Road transport remains the largest source of greenhouse gas emissions, with the use of privately-owned cars the main driving force. Recent research by CoMoUK found that around 12% of UK car club vehicles are electric. This compares to only 1.5% of privately owned cars across the UK. There are currently just under 6,000 car club vehicles in the UK and 800,000 members. It is estimated that around 20 private cars have been removed from the road by each car club vehicle.
"CoMoUK is delighted that the UK, Scottish, Welsh and Northern Ireland governments have taken on board our case as to why car clubs need a strong supply of EVs. This consultation recognises that car clubs cut congestion, reduce the number of cars, and provide much wider access to EVs than solely relying on people owning them.
"It also makes welcome use of CoMoUK's unique research and correctly states that while the UK has taken huge strides on car clubs in recent years we still lag behind comparable countries such as Germany and the Netherlands We also welcome the intention for the eligibility criteria for this scheme to match CoMoUK's car club accreditation standard as closely as possible."
Focus: Logistics UK
Logistics UK welcomed progress on green energy and energy security in Powering Up Britain: Energy Security Plan, but expressed disappointment at the continued lack of a plan for a green transition for larger logistics vehicles. Kate Jennings, director of policy at Logistics UK, comments: "The UK has the opportunity to be a leader in green innovation and investment, and this plan is a step in the right direction for parts of the UK's logistics network. However, it remains vital that the government provides a delivery roadmap for commercial electric vehicle infrastructure, low carbon fuels (LCFs) and rail electrification, so businesses can invest in confidence.
"For operators electrifying their fleet, the capital expenditure required for depot charging can be extortionately high, with some operators who are currently in the process of electrifying their van fleets reporting costs of over £1m – which is often not commercially viable, especially if premises are leased. The UK therefore needs a roadmap for electric logistics vehicles that includes a fair approach to funding electricity connections for depot charging. Public chargepoints must ensure sufficient space for logistics vehicles and fast charging points to enable operators to maximise the efficiency of fleets."
"In the view of Logistics UK, there is much slower progress for large parts of the logistics system where electric is not a viable option. The drive for domestic production and use of Sustainable Aviation Fuels (SAF) and low carbon hydrogen is positive news but progress needs to be made on LCFs, rail electrification and vehicle technology trials if industry is to have the clarity it needs to confidently invest in the green transition, now.
"Continued delays to the Zero Emission Road Freight (ZERFT) Demonstration programme are disappointing. Once started, trials will likely take place over multiple years, with results to be analysed and changes to be implemented. As a result, this is a longer-term project and, as was made clear recently by the Intergovernmental Panel on Climate Change (IPCC), catastrophic environmental impacts are rapidly becoming inevitable. It is important that the winning bidders are announced as soon as possible so that the trials can progress.
"While new technologies are being developed, LCFs provide a viable option for reducing carbon emissions by up to 80% with immediate effect, without significant vehicle modifications needed. This is especially important given today's vehicles will remain in use for years to come. Logistics UK is calling for a LCF strategy for all logistics transport modes, backed by infrastructure, innovation funding and tax incentives. It is essential that government provides businesses with a clear regulatory framework that enables confidence to invest; a call that is supported by the Transport Committee. The electrification of the rail network should also be expedited as that is a known and proven technology for cutting emissions.
"Logistics UK is clear that, if the country is to achieve net zero by 2050 in line with government's stated objectives, comprehensive strategies must be published as soon as possible, in consultation with the sector."