Government must support work on alternative fuels, say MPs
Transport Committee calls for investment in low-carbon fuels for aviation, road and rail
02 March 2023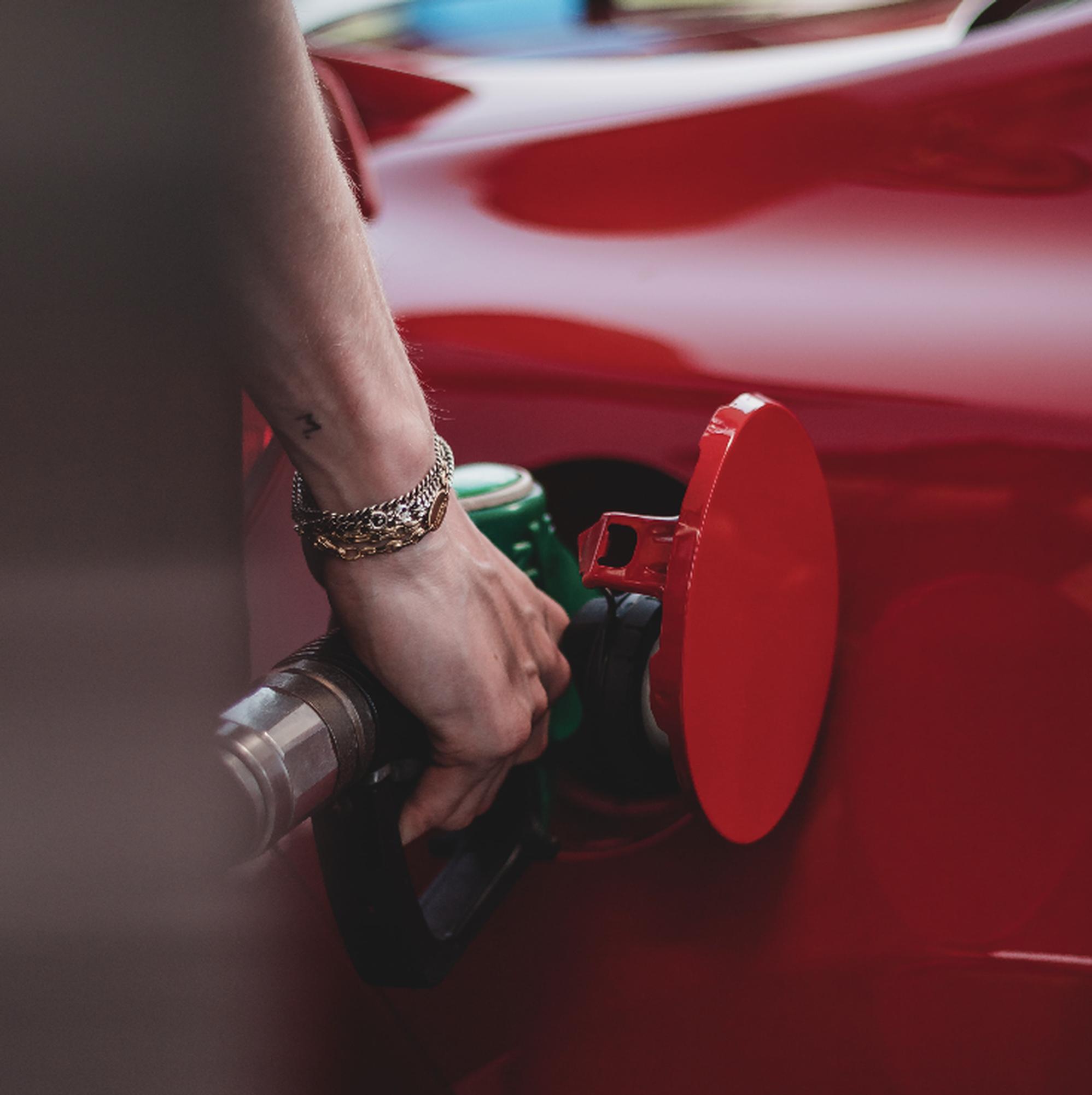 The government needs to change its approach towards backing specific technology solutions to decarbonise the UK's transport sector, or risk failing its targets for cutting emissions, says the House of Commons Transport Committee.
In its Fuelling the Future report the committee urges the government to move beyond its "deliberately technology agnostic" mindset, as stated in its 2019 Technology Innovation Strategy.
The UK government has set a number of targets to decarbonise different sections of the transport sector over the next 30 years. But the cross-party committee state the Department for Transport (DfT) has chosen to take a neutral stance on which technologies it believes industry should focus on developing, in order for those carbon-cutting targets to be achievable.
While recognising the electrification of transport, committee is keen to see more support for development work on alternative fuels for aviation, rail and road vehicles.
Transport committee chair Iain Stewart MP said: "The committee heard time and again from experts that the Government's solution-neutral approach was understandable up to a point. But the time has now come for ministers, using the knowledge of alternative fuels we now have across all modes of transport, to show leadership and pick winners.
"With aviation – widely seen as one of the most high-polluting modes of transport for consumers – the government should invest in sustainable aviation fuels to help galvanise innovation and progress in the sector.
"We also strongly urge the government to crack on with projects for electrifying train lines throughout the UK, or identify alternative lower-carbon motive power solutions where full electrification is not economically viable."
The Transport Committee makes recommendations across a range of transport modes.
Private cars and synthetic and sustainable fuels
In March 2022, the government's Electric Vehicle Infrastructure Strategy said although the UK is a leader in the EV transition, the current pace of roll out is too slow.
The committee reiterates a recommendation from its 2021 zero emission vehicles report that government should try to ensure no areas are left behind.
However, in particularly rural and isolated locations where this may not be viable, the committee believes that people should not be expected to give up using diesel, petrol, or hybrid cars, as over time they will account for a negligible proportion of the population's transport emissions.
The committee reiterates another recommendation from its previous report, that government should instead use some of its Rapid Charging Fund to bolster grid capacity in order to facilitate wider use of EV chargepoints in isolated areas.
The committee believes the government's commitment to electric vehicles should not come at the expense of continuing to explore the potential of alternative 'drop in' synthetic fuels and biofuels as a low-carbon option for cars and other transport modes.
Enabling greater access to alternative fuels could prove a socially equitable option for motorists, rather than necessitating purchases of electric vehicles and charging infrastructure.
The committee also believes that greater investment in sustainable fuels could mitigate the risks of EV battery production or grid capacity being insufficient and would cater for conventional vehicles that will remain on the road past the point at which sales of new conventional-engine cars will be banned.
Heavy goods vehicles
Compared with cars, HGVs pose a challenge as they are heavier and travel longer distances, making frequent recharging of batteries impractical.
The MPs note the UK was the first country in the world to commit to phasing out new, non-zero emission HGVs weighing 26 tonnes or less by 2035, with all new models sold in the UK to be zero emission by 2040.
Witnesses told the committee that certainty is needed about which decarbonisation technology is expected to be the fuel of choice for HGVs in the future, so that businesses can begin investing in the appropriate infrastructure for service stations.
There is not yet a solution for the decarbonisation of HGVs in heavier weight categories that travel long distances, state the MPs.
The committee recommends that the government publish a long-term HGV decarbonisation strategy as a matter of priority.
Aviation
The committee recommends that the government invests in low-carbon (SAF) Sustainable Aviation Fuels, which include both biofuels and synthetic fuels, using a 'Contracts for Difference' model. This is where the government provides a company with capital for the upfront costs of developing a technology, while guaranteeing the price it will pay for the SAF when it comes on stream.
Having taken evidence from expert witnesses, the committee concluded that SAF are most likely to become the aviation sector's fuel of choice to replace high polluting hydrocarbons. SAF can be used with little or no change to engine technology or airport infrastructure, so can be cheaply and easily implemented across the world.
Electric batteries are unlikely to become small or light enough to make them suitable for anything beyond short-haul flights. Hydrogen is likely to demand large amounts of storage space and is highly flammable.
Rail
The report urges ministers to speed up progress with electrifying the UK's railways lines. Just 38% of the rail network is fully electrified, despite the government committing in 2018 to removing all diesel-only trains by 2040, including freight.
The report also recommends that DfT publish a long-term strategy for decarbonising the rail network, with a vision for what proportion of the future network will use electrification, supplemented by hydrogen, battery-powered and bi-mode or tri-mode traction trains. This is in recognition of suggestions that it may not be economical to electrify every railway in isolated areas of the country.
The MPs believe the new strategy should be supported by appropriate costings and a credible delivery plan with targets and milestones.
Maritime
In July 2019, the government published its Clean Maritime Plan which committed to achieving zero-emission shipping by 2050. Progress with decarbonising maritime is likely to be slower than other transport modes due to the wide variety of vessels in use throughout the world's jurisdictions, meaning it will be challenging to reach an international consensus.
Because ships often have a 30-year lifespan, it will take time to phase out vessels with obsolete technology.
The MPs state that batteries are likely to prove too big, heavy and carbon intensive to produce to make them viable for long-distance freight shipping.
The report recommends the government should support the (IMO) International Maritime Organisation's work to develop global standards for construction that will enable new ships to utilise alternative fuels such as ammonia and hydrogen. The UK should also use its influence at the IMO to ensure that, globally, the path forward for investors in alternative maritime fuels becomes more secure.
The committee suggests ammonia could prove to be another effective alternative as it is zero-emission at point of use, requires less storage space than hydrogen, and can be used with existing liquid natural gas infrastructure.