All new streets will be lined with trees and developments must meet local standards of 'beauty, quality and design'
A new 'Office for Place' will support local communities to turn their designs into the standard for all new buildings in their area
01 February 2021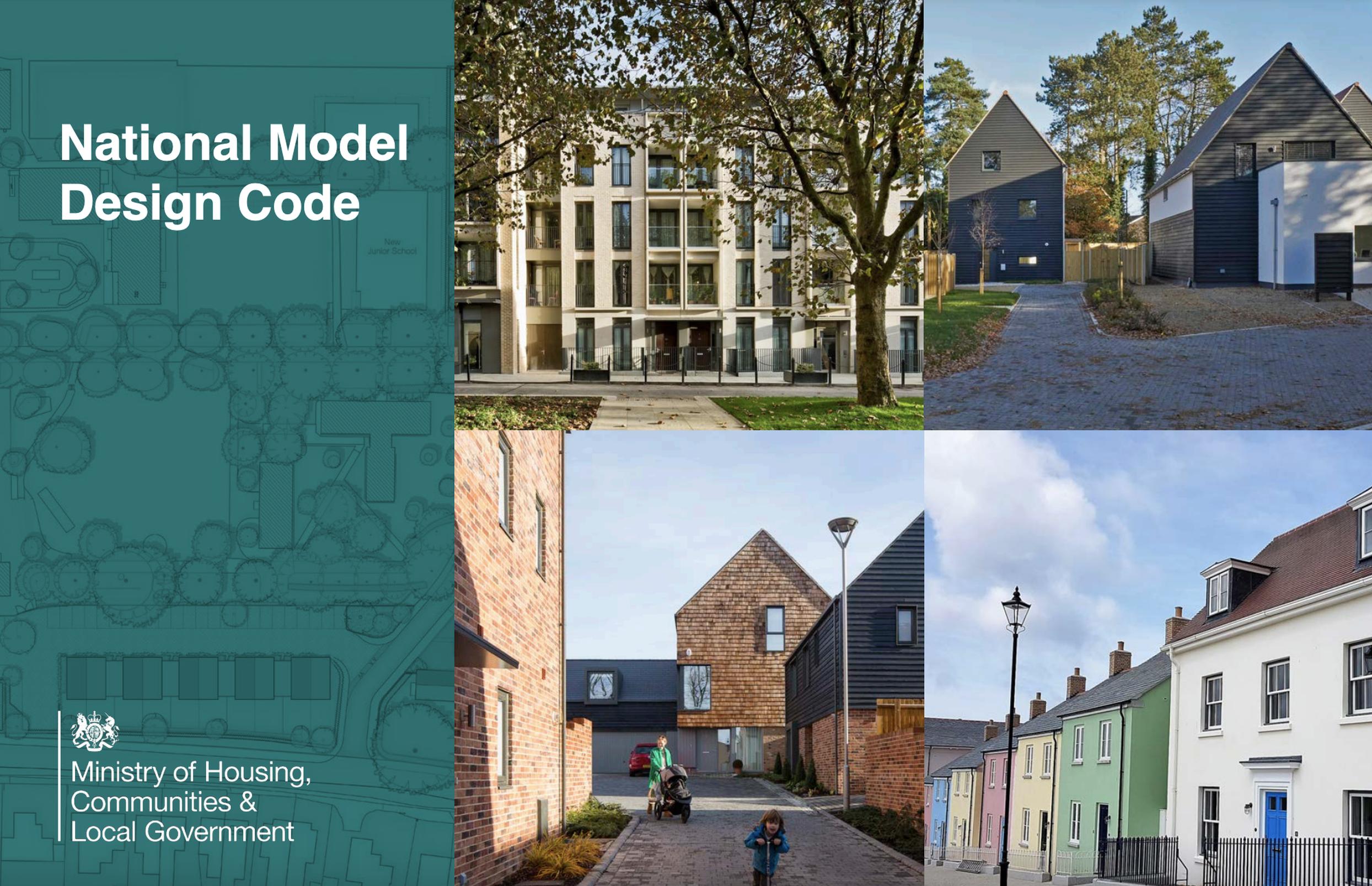 Local communities will be at the heart of plans to make sure that new developments in their area are beautiful and well-designed. Every council will need to create their own local design code so new developments can reflect what local communities truly want, and a New 'Office for Place' to be set up, to help communities turn these designs into a local standard for all new developments.
A consultation has been launched.
In response to the Building Better, Building Beautiful Commission report, the government is:
Proposing changes to the National Planning Policy Framework to place greater emphasis on beauty and place-making, and to ensure that all new streets are lined with trees.
Publishing a draft national design code that provides a checklist of design principles to consider for new developments, such as street character, building type, façade, and the requirements that address wellbeing and environmental impact, which councils can use as a foundation for their own local design codes.
Encouraging all councils to publish their unique design code, so residents have a real say in the design of new developments in their area.
Creating an 'Office for Place' within the next year, which will support local communities to turn their designs into the standard for all new buildings in their area.
Opening a new Community Housing Fund to support community-based organisations to bring forward local housebuilding projects for the £11.5 billion Affordable Homes Programme, backed by £4 million of support for local plan.
Doubling the available funding for areas under the "local heritage listing – monuments men" campaign, with up to £1.5 million now available for communities to nominate local heritage sites including historical buildings or modern architecture, art and memorials for inclusion in their council's local heritage list.
Greater concentration will now be placed on the quality, design and the environment in planning than ever before, with the local community fully involved in how they want new developments to look and feel. For example, the proposed changes to the National Planning Policy Framework will set an expectation that good quality design will be approved while poor quality will be rejected, and includes a commitment to ensure that all streets are lined with trees.
The measures mean the word "beauty" will be specifically included in planning rules for the first time since the system was created in 1947 – going back to a previous time when there was a greater emphasis on whether a building was considered attractive to local people.
Housing Secretary Rt Hon Robert Jenrick MP said: "We should aspire to pass on our heritage to our successors, not depleted but enhanced. In order to do that, we need to bring about a profound and lasting change in the buildings that we build, which is one of the reasons we are placing a greater emphasis on locally popular design, quality and access to nature, through our national planning policies and introducing the National Model Design Codes.
"These will enable local people to set the rules for what developments in their area should look like, ensuring that they reflect and enhance their surroundings and preserve our local character and identity.
"Instead of developers forcing plans on locals, they will need to adapt to proposals from local people, ensuring that current and new residents alike will benefit from beautiful homes in well-designed neighbourhoods."
Victoria Hills, chief executive of the Royal Town Planning Institute said: "As a member of the government's Design Body Steering Group, I welcome MHCLG's commitment to good quality design. The RTPI has long called for design to be an integral part of the planning process. A survey in 2020 revealed that 88% of our members wanted greater powers to reject poor design and lacked the capacity and resources to do so.
"I am therefore delighted that the government has listened and pledged to not only strengthen the National Planning Policy Framework to empower local planning authorities to prioritise design and drive up quality, but has also committed to inject much-needed funding in this area.
"I am also pleased that communities will be at the heart of this process. It has never been more important, in the wake of the pandemic, that communities have a say on how their local area looks. Planners and the planning system must play an active role in driving up design quality in all areas of England and we look forward to making an ongoing contribution to this work in advance of the forthcoming Planning Bill."