Active Travel Suppliers Directory out now!
13 November 2020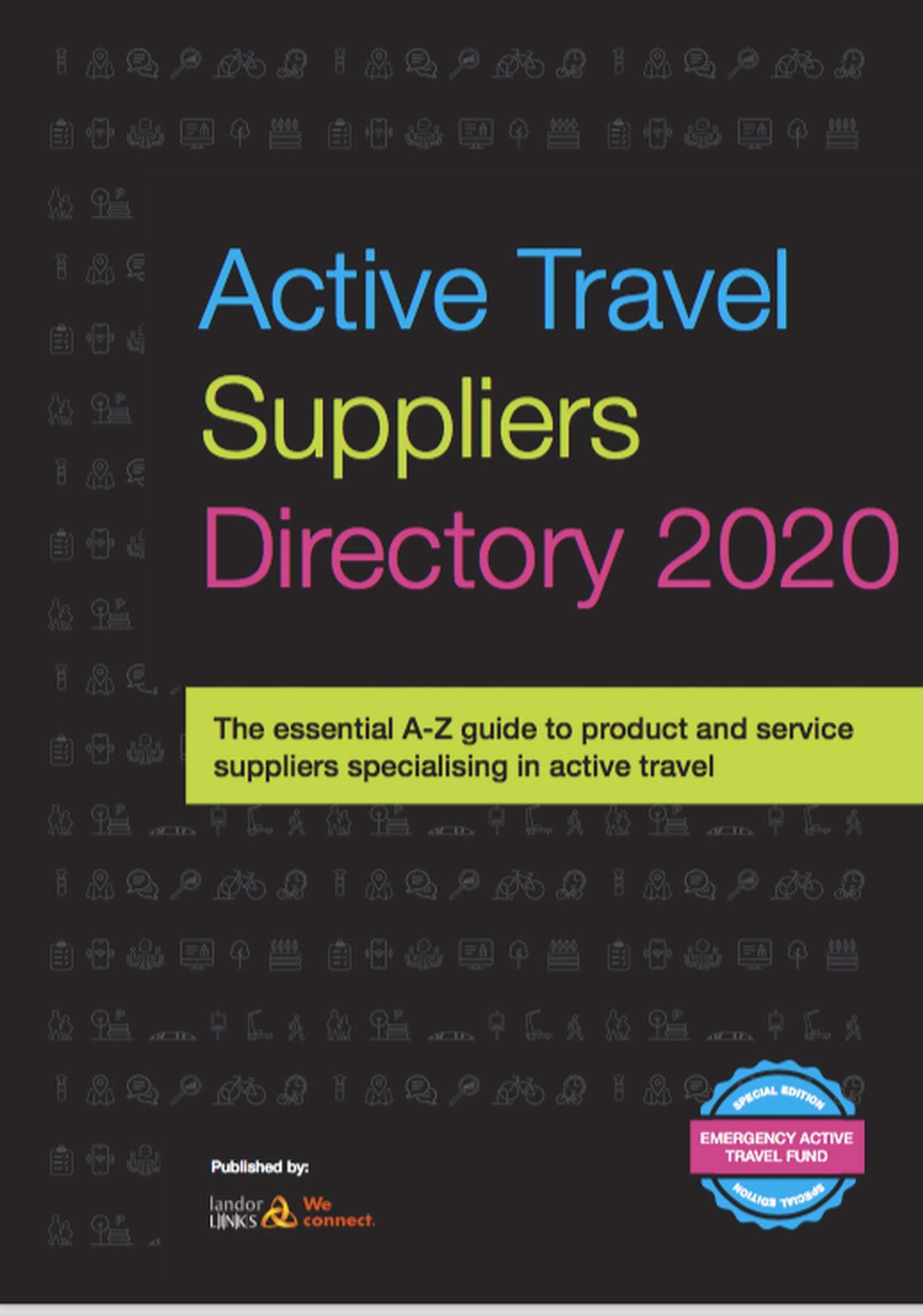 An indispensable guide to the top suppliers offering active travel products and services is published today. The Active Travel Suppliers Directory – published by Landor LINKS – offers an overview of who's who in this emerging sector. The directory spotlights the key players in: mapping; signage; street furniture; bollards, poles and delineation products; parklets; and green infrastructure. Also included are: consultancies; marketing and communications; training; recruitment; cycle parking and cycle hire operators.
Besides supplier facts and figures, the guide includes articles from some of active travel's leading exponents. Love to Ride explains how virtual programmes are inspiring more people to cycle while ITP offers a step-by-step guide to achieving behaviour change. Atkins talks of its work with Slough Borough Council to communicate the importance of active travel to schools, and Pindar reveals how online mapping projects are getting parents and students to walk, cycle and scoot to school.
UK charity for everyday walking Living Streets sets out how it is playing a pivotal role in shaping programmes designed to improve the walking environment and its involvement in Local Cycling and Walking Infrastructure Plans, Low Traffic Neighbourhoods and School Streets.
Elsewhere in this full-colour 104-page guide, Meristem Design suggests that parklets not only enhance urban areas and give people a place to sit and relax, but also attract potential customers and help revive declining high streets.
There are also insights from Commonplace on how its digital platform has been used to collect ideas, make improvements and test community support for short and long term changes while Solid Soul Design expounds on its mission to create infrastructure that puts people first.
Daniel Simpson, Commercial Director at Landor LINKS, says: "In May the Government announced an Emergency Active Travel Fund of £250m, with the first round of funding allocated to councils throughout England to help reallocate roadspace and improve conditions for walking and cycling.
"Today the DfT has announced the second round of funding, with all transport authorities or combined authorities in England to receive a share of £175m. This represents a major once-in-a-lifetime opportunity for local authorities seeking to encourage more people to switch to active travel.
"The restrictions brought about by COVID-19 have created a once in a lifetime opportunity for towns and cities to reimagine their places and spaces, and how we move around them.
"At the time of writing, much of the UK is still in lockdown, and opportunities for networking and sharing ideas have significantly diminished, making it increasingly difficult for councils to find suitable suppliers, partners and experts to assist with mobilising projects. For the first time, a comprehensive and essential guide to products and services suppliers working in the active travel sector is now available in print and online to help councils find suitable partners."
A free, page-turning PDF version of the Active Travel Suppliers Directory is available now.