'Level playing field' needed when comparing van and cargo bike deliveries
Analysis by JustEconomics has revealed the myriad hidden costs behind van deliveries including noise, pollution, infrastructure costs and the impact of congestion on the economy
06 April 2023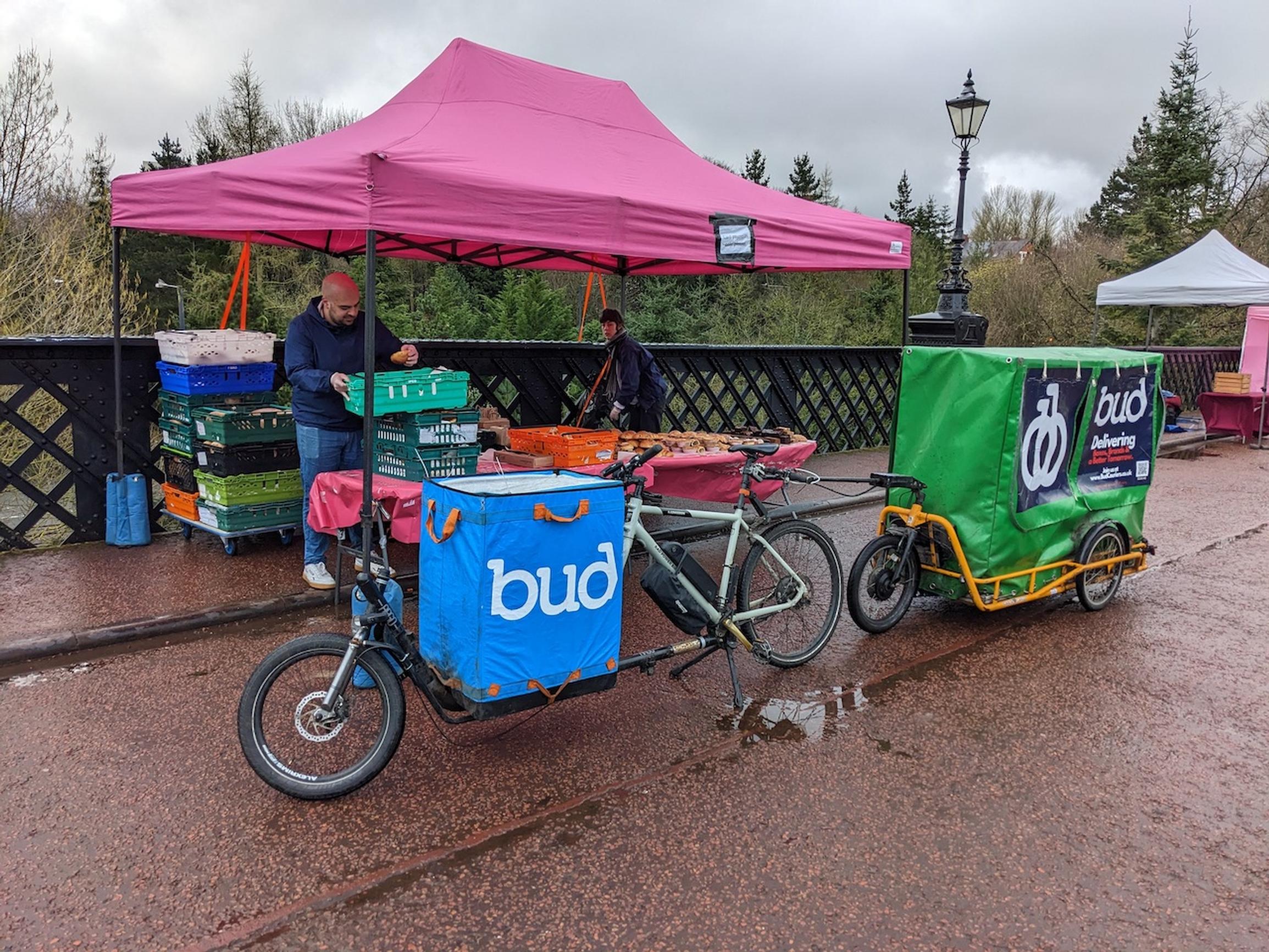 The social and environmental costs of diesel van deliveries is often not factored in when comparing their value against cargo bike deliveries, suggests analysis by research and evaluation company JustEconomics.
Its analysis considered the positive and negative externalities of diesel and electric vans, plus cargo bikes, to determine which represents the best all round value. Speaking at National Cargo Bike Summit, director Eva Neitzert sought to understand businesses' reluctance to switch delivery from vans to cargo bikes.
The research was commissioned by Business Improvement District (BID) Team London Bridge and funded by Impact on Urban Health.
Feedback received from businesses often centre on "we love the idea and we love possibly lowering our environmental footprint, but we can't justify the cost", said Neitzert at last week's event, hosted by City of London Corporation and organised by Landor LINKS.
Some traders said that quotes had come in at up to a 50% greater premium. In the course of interviews, Neitzert discovered some quotes coming in at just £2 per delivery.
"Somebody else is absorbing an additional £4.42 in cost. Usually that's the driver, which explains why gig economy drivers are working long hours and driving fast to compete," she said. This, of course, has the added negative of increasing road dangers.
What is the true cost, all things considered? Neitzert and her team sought to understand this, putting a figure on each delivery method for comparable jobs. In their methodology JustEconomics factored in the hidden social costs of choosing bulky and polluting vans, considering the noise, pollution, infrastructure costs, congestion burden on the economy, the health of drivers and riders and plenty more.
What they found was that van users are largely independent contractors with their labour costs externalised, thus the true operational costs are not being borne by the companies. In contrast to this, e-cargo bike riders were typical holding an employed status with costs borne by the courier firm parent.
When it came to pricing, that meant that many customers were incentivised to make the worst choice, the JustEconomics analysis suggests. Understanding this, a true cost per mile calculation was made for each delivery format.
Accounting for all the positive and negative externalities, Just Economics put a fair value price on each method, calculated around an equivalent job. The tallied for that job by 'fair price' were:
Diesel van £6.42
EV van £5.68
E-cargo £4.98
What's more, it was calculated that the cost per mile for a diesel van was eight times higher than the same mileage for a cargo bike; 66 pence per mile versus 7.8 pence per mile. That is, in large part, down to the environmental cost of a diesel van being 67 times greater than that of a cargo bike.
So, how do you solve an age-old problem?
JustEconomics suggests to local and national governments to put smart road pricing changes in place to recognise and charge vehicle types appropriately. That also means investing in infrastructure for bikes to drive this revolution in the logistics economy.
"I think we fundamentally do need subsidies," said Neitzert. "Businesses are largely on board with the idea, but there remains an instinct to just buy an electric van." JustEconomic's research showed that cargo bikes are better for the environment, she told delegates.
"We need to be encouraging toward e-cargo's development and have it become an integral part of transport decarbonisation. That means thinking about the work to be done with private sector on buildings, such as better loading bays. There's cultural things to work out with landlords, such as who is allowed access.
"At a national level road pricing should reflect how polluting a vehicle is. A scrappage scheme nationally for cargo bike buying should follow London's. As for standards, in the Bikes for Business research large courier firms didn't know whether the thing they were investing in counted as cargo bike in view of legislation very much catching up to the pace of innovation. So, clarity from Government is needed to give that regulatory confidence to invest."
Ultimately, JustEconomics' research demonstrated that the freight industry's investments should now be one-way traffic, albeit with some hurdles still to be brushed aside on infrastructure and policy.
More than 20% of London's roads are taken up by freight, deliveries and commercial vehicles at any one time, a figure that has only grown since Covid-19's ripple effects accelerated online shopping trends. Panellists at the National Cargo Bike Summit agreed that this trend must now include adaptation of vehicle types to be sustainable.
Neitzert concluded that "the hidden social costs and environmental costs with diesel van delivery in London totalled £2.46bn annually. We need action to level the playing field, it's not fair van couriers externalise costs."