New reports: cargo bikes make business as well as environmental sense
As logistics companies begin to realise that cargo bikes are good for business, three recent reports are building the evidence base for those still needing to be convinced
08 December 2022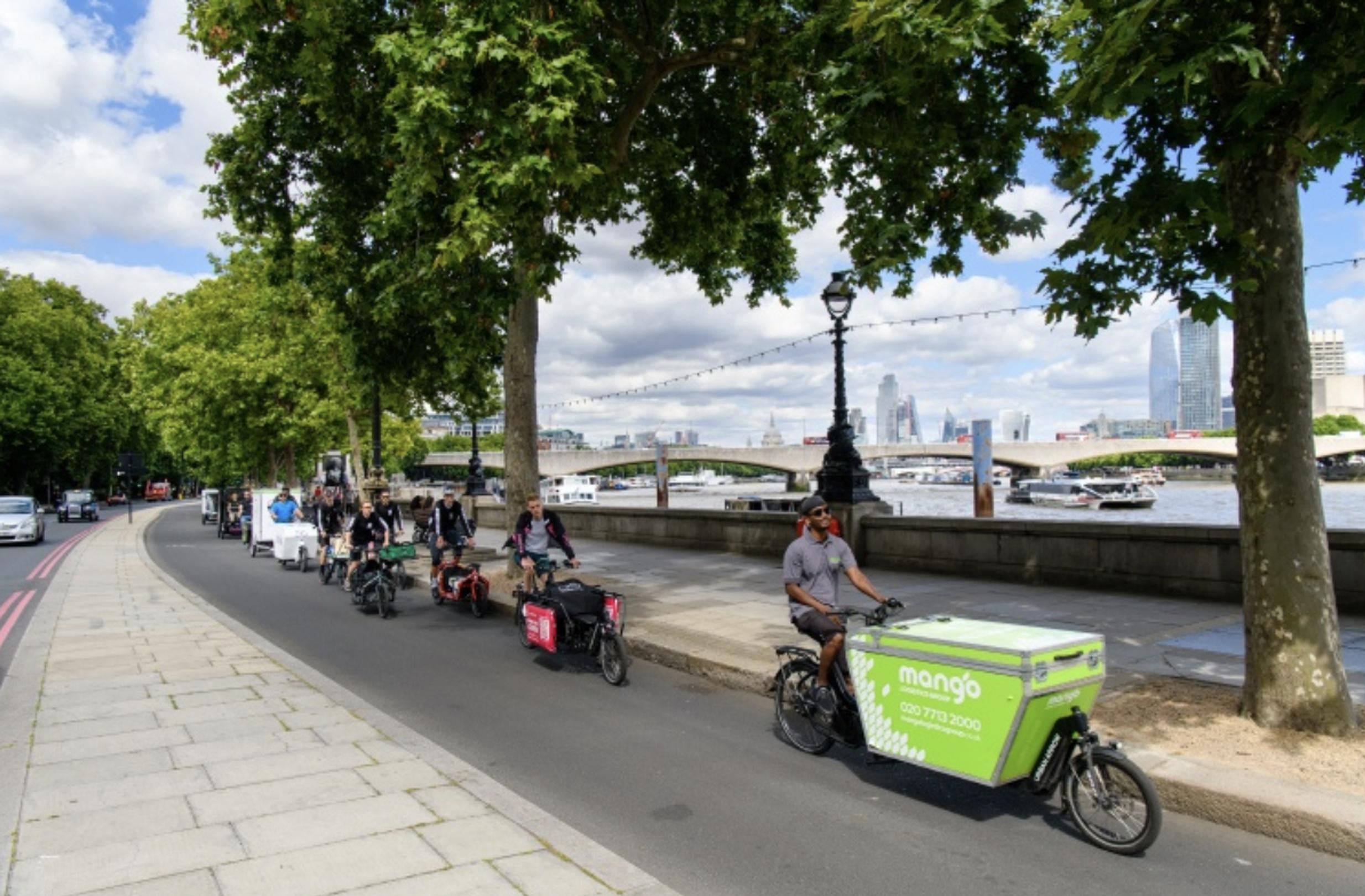 Back in August, the Bicycle Association noted that the one growing area in the UK cycling market is e-cargo bikes, sales of which increased by 37% in the 12 months to May 2022, compared with the previous year. A global industry report published in November from GM Insights stated that the cargo bike market was valued at $US1 billion in 2022, and is projected to grow by at least 10% between 2023 to 2032.
---
---
Cargo bikes are enjoying a boost from major players such as Amazon, who have announced that they'll be expanding their cargo bike operations across the UK and Europe. And as logistics companies begin to realise that cargo bikes make good business sense, three recent reports are helping to build the evidence base and give a nudge to those still needing to be convinced.
A UK report from Just Economics, Delivering Value, compared the social, environmental and economic impacts of diesel and electric vans with e-cargo bikes. It found that diesel vans are 67 times more environmentally damaging when air, water and noise pollution as well as climate change are taken into consideration. When these environmental costs are combined with social costs, the report finds that the hidden costs associated with diesel van deliveries are £2.46 billion annually in London alone.
Yet, it adds, e-cargo bikes are more expensive than vans on a like-for-like basis, incentivising consumers and businesses towards the least sustainable option. The research, commissioned by Team London Bridge and funded by Impact on Urban Health, explores the reasons for this and provides an estimate of fair pricing were a level playing field to exist between e-cargobikes and diesel vans.
Last Mile Logistics Life Cycle Assessment: A Comparative Analysis from Diesel Van to E-Cargo Bike, a study from a team at Energy System Research, Italy, carried out a last-mile logistics life cycle assessment, to analyse and compare different logistics vehicle options performing the same service in an urban context: an electric four-wheelcargo bike, an electric van, a plug-in hybrid van, and a diesel van. The assessment shows that the e-cargo bike performs better for all the impact categories considered.
Electric cargo bikes in urban areas: A new mobility option for private transportation, published by a team from the Technical University Berlin, analysed and compared the barriers and driving factors for developing e-cargo bikes in terms of social, economic, environmental parameters and regulations in different countries. It concluded that there is a high potential for substitution of private car trips with the introduction of e-cargo bikes, varying from 1 to 4 trips per week avoided.