Local transport experts to gather in Cardiff for Summit
22 November 2022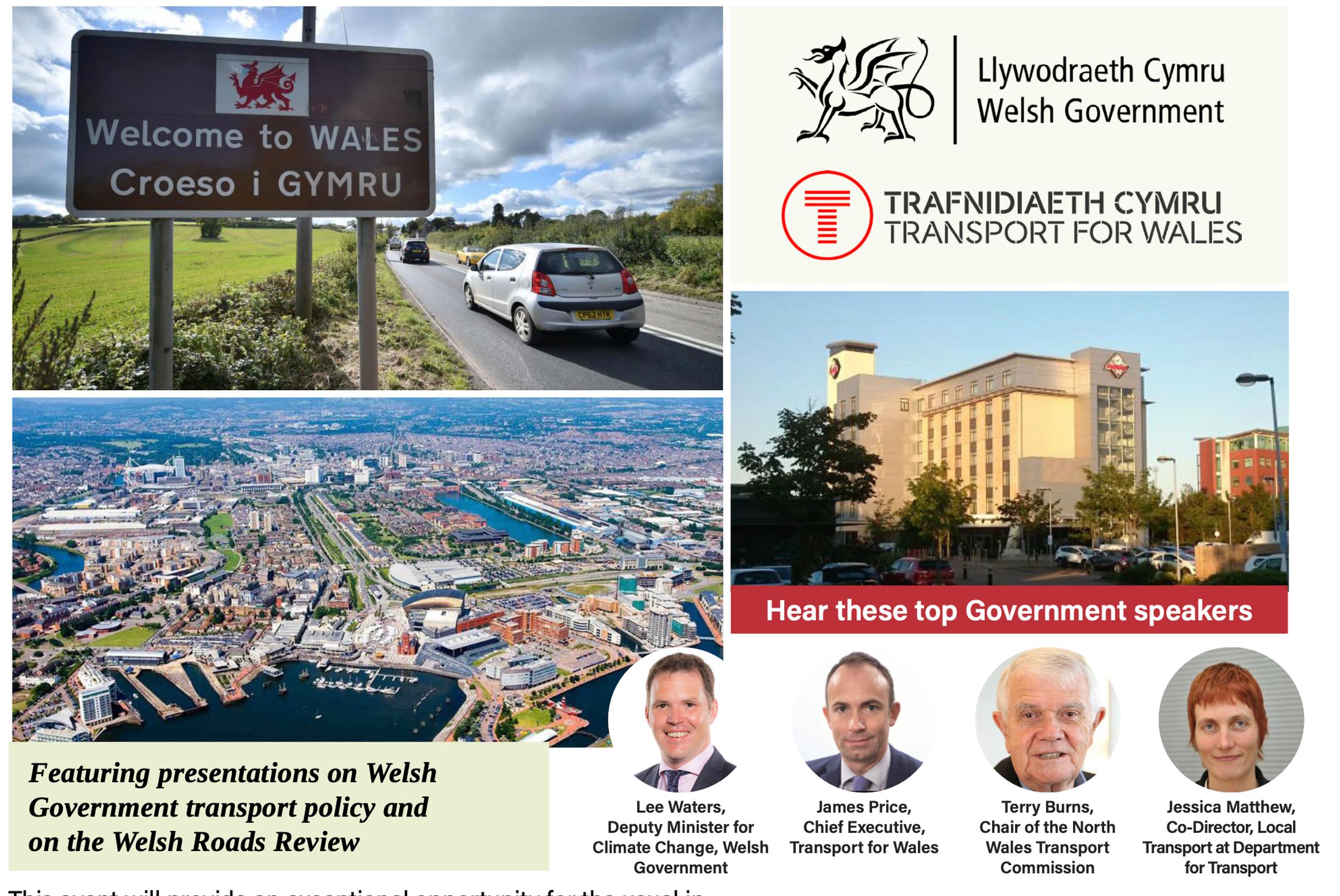 A study visit of the Cardiff Bay development area, including a guided tour of the Senedd (Welsh parliament) building, will take place as part of this year's Local Transport Summit. The tour, led by Professor Mark Barry of Cardiff University, will kick off this year's event, which takes place on 8 and 9 December at Future Inn, Cardiff Bay.
The 6th Local Transport Summit is being held in partnership with the Welsh Government and Transport for Wales.
The Summit, established by the sector's leading publication, Local Transport Today, brings together senior people involved in UK local transport from a range of perspectives including political leaders and decision-makers, those responsible for strategy, system design and delivery within transport authorities, and others with a connection to the future of our local transport system as providers, advisors, researchers and activists.
The event has the active support and engagement of the DfT, Transport for Wales and other significant professional bodies and has a unique reputation for its relevance, style and the importance of its content.
This year, the summit goes to Wales in recognition of recent innovative and pioneering work across a range of policy areas, offering a very important new perspective on local transport. A significant time allocation will be made this year for a showcase session by the host area, with keynote speech by the appropriate Welsh transport political leader, deputy Minister Lee Waters, and discussion on the range of transport innovation taking place in Wales including the national 20mph local roads speed limit, revised transport appraisal guidance, Sloman roads review and North Wales/A55 Transport Commission to name but four.
Professor Peter Jones will be the lead academic commentator and discussion chair, along with other senior speakers from local government, transport consultancy, University research and other sectors impacting on the way transport is being reshaped by technological and behavioural change and the need to address the climate emergency.
The format of the event is a residential 'Chatham House rules' discussion and participatory forum, addressed by experts, but including active audience participation. It takes place over 24 hours from lunchtime to lunchtime in a relaxed residential environment with an evening networking dinner at the end of the first day at which we continue discussions prompted by addresses by other sector leaders, and a distinguished expert speaker.
Anyone interested in participation or sponsorship opportunities should contact Jason Conboy, Client Partnerships Manager, by email at jason.conboy@landor.co.uk or by phone on 020 7091 7895.
For the latest information see the summit event website: bit.ly/3DvwlYu