Glasgow aims to reduce car vehicle kilometres by 30 percent this decade
External interventions from national governments will be required to achieve these ambitious targets – road charging schemes and measures to increase the cost of car use for short or unnecessary journeys
18 February 2022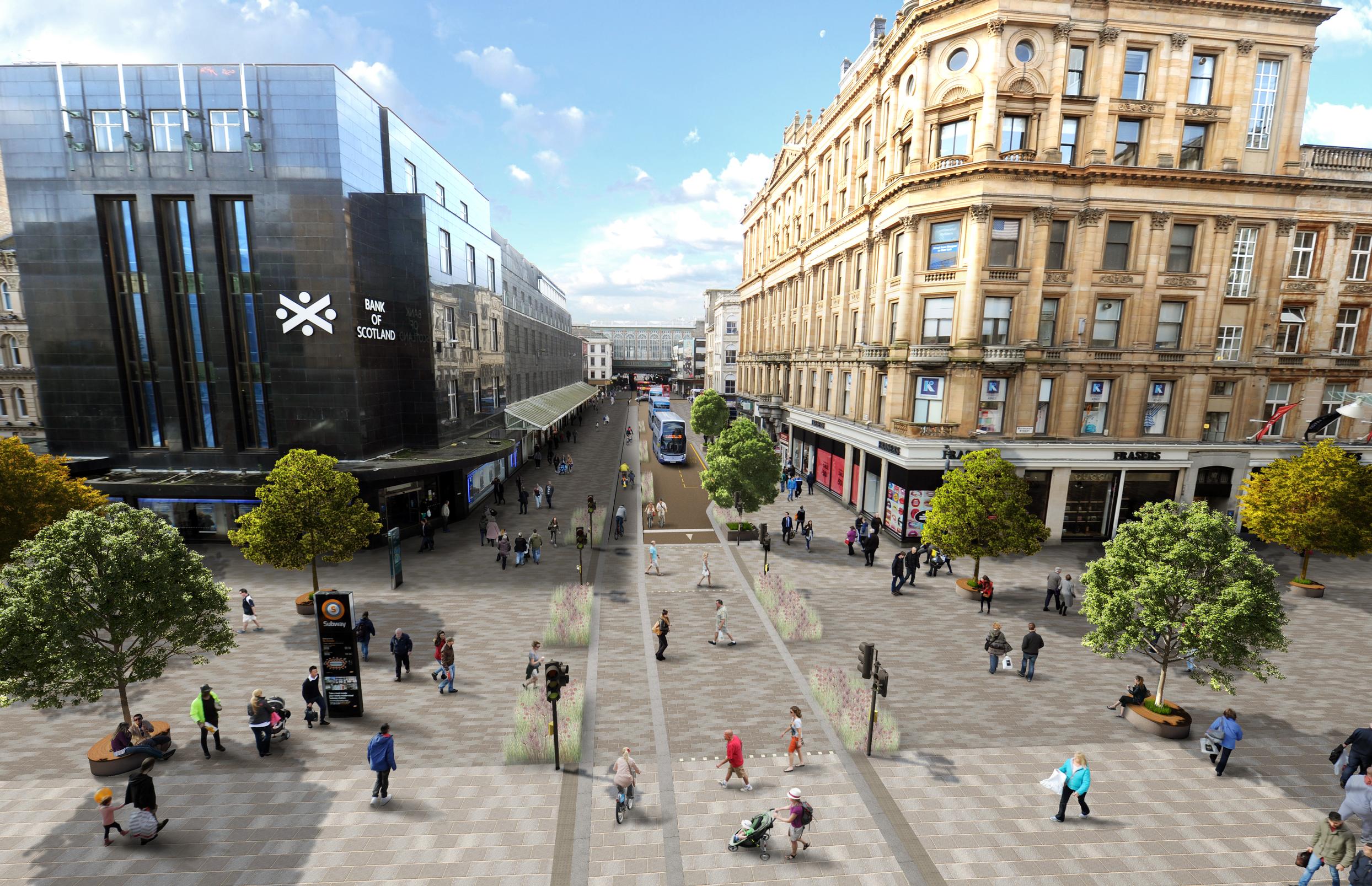 Glasgow has announced plans to reduce the number of car vehicle kilometres by 30 percent within this decade.
A council meeting this month updated members on the progress of the Glasgow Transport Strategy (GTS) Final Policy Framework, including the outcomes of a period of consultation and discussion around issues such as Workplace Parking, Mobility as a Service and Bus Governance.
A report on the Strategy sets a target of at least 30% reduction in car vehicle kilometres in the city boundary by 2030, over 2019 levels, and notes that this is "an aspirational but important target to help guide decision-making up to 2030".
It adds that: "External interventions are required to support local authorities to achieve these ambitious targets in car vehicle km reduction set by the Scottish Government. The GTS Policy Framework calls for Scottish Government and UK Government to take action to support local authorities in reaching these targets by introducing road use pays / charging schemes at a national or regional level, and to take measures to increase the cost of using a car to discourage short journeys and unnecessary journeys. This will support those who rely on cars the most to use them, whilst supporting modal shift of many car journeys to more sustainable modes.'
It also commented on the "need to reallocate roadspace and adapt existing infrastructure to support sustainable travel, as well as through development management for new development, as part of efforts to achieve carbon neutrality by 2030".
The GTS is set for final scrutiny and potential approval by March 2022.
The report notes that the extensive Consultation showed:
Broad support for the policies within the Policy Framework ?

A desire to prioritise public transport in the strategy, and see real improvements to services as well as affordable and integrated ticketing ?

Less focus on electric vehicles and more on active travel and public transport ?

Stronger policy on demand responsive transport to respond to changing types of travel demand?
The Scottish city's new draft transport strategy also aims to tackle poverty, support economic growth and create more liveable neighbourhoods by boosting public and active modes of transport.
Almost 30 percent of vehicle journeys in Glasgow are less than one kilometre, and the city says there is significant potential to reduce the carbon emissions created during those trips.
However, the plans don't appeal to all.
Writing in The Herald, population health leaders warned that "a far more radical" approach to discourage car use across Glasgow will be required if the city is to meet a zero emissions target by 2030. The Glasgow Centre for Population Health (GCPH) welcomed existing proposals, including a ban on cars in a core area of the city centre, but said other measures must be considered including a reduction in off-road parking.
Conservative councillor Kyle Thornton told STV News, commenting on a separate proposal to increase the price of fuel put forward by Glasgow City Council, that "parts of this transport strategy – which includes a car park tax, road use charges as well as calls for increasing fuel prices, are nothing more than an attack on ordinary working families."