Proposed Cambridge South railway station 'must meet' council's high ambitions on biodiversity
Council supports the scheme in principle because it will help respond to climate change, provide more environmentally friendly transport choices and contribute to economic growth, but 'can't allow' this to be at all costs
13 January 2022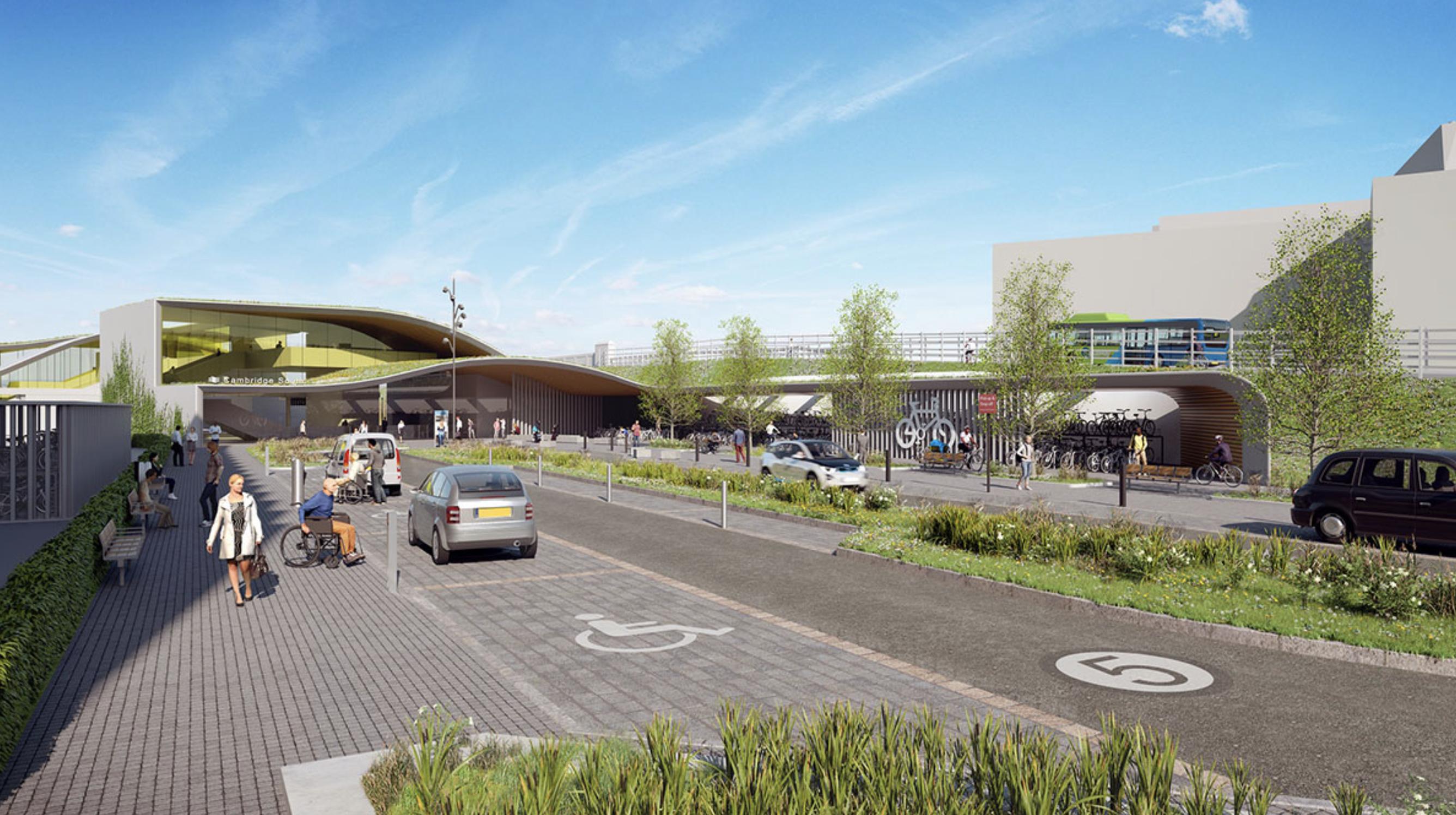 A proposed railway station in the south of Cambridge must meet a council's 'high ambitions' on biodiversity, a council leader has warned. At a Cabinet meeting this week South Cambridgeshire District Councillors emphasised the need for a new Cambridge South railway station – but called for more protection for nature and trees as it is built.
Councillors have agreed their response to the public inquiry into the new station, which is being run by Network Rail. It confirms that the Council supports the scheme in principle because it will help respond to climate change, provide more environmentally friendly choices for local people to get around and contribute to economic growth.
South Cambridgeshire District Council's Deputy Leader, Cllr Neil Gough, said: 'It is obvious how much benefit a new Cambridge South railway station would bring in terms of helping people get to and from this major employment site at the Cambridge Biomedical Campus.
'It will clearly help reduce the reliance on cars for a great deal of residents who work there. However, we can't allow this to be at all costs and that's why we are focused on the implications for the natural environment.
'We need more details about not only how it will be protected, but enhanced, during and after construction. We really do welcome the new station, but we know how much South Cambridgeshire residents care about the environment. As a result, we must represent them and play our part by putting forward our concerns to help Network Rail get the scheme right.'
The council has also highlighted how important it is that the loss of trees along the railway line and across the area of the works is minimised.
Network Rail (NR) submitted a Transport and Works Act Order application for a new station, in the vicinity of the Cambridge Biomedical Campus, to improve connectivity 'in Cambridgeshire and beyond' in June 2021. Says NR: 'Following two rounds of public consultation in 2020, a Transport and Works Act order (TWAO) application and a request for deemed planning permission to build the new station has been submitted to the Secretary of State for Transport on 18 June 2021. The TWAO would also allow the acquisition of the necessary land required to build and operate the new station.'