82% of LTN fines go to rat-runners, says Hackney
11 July 2021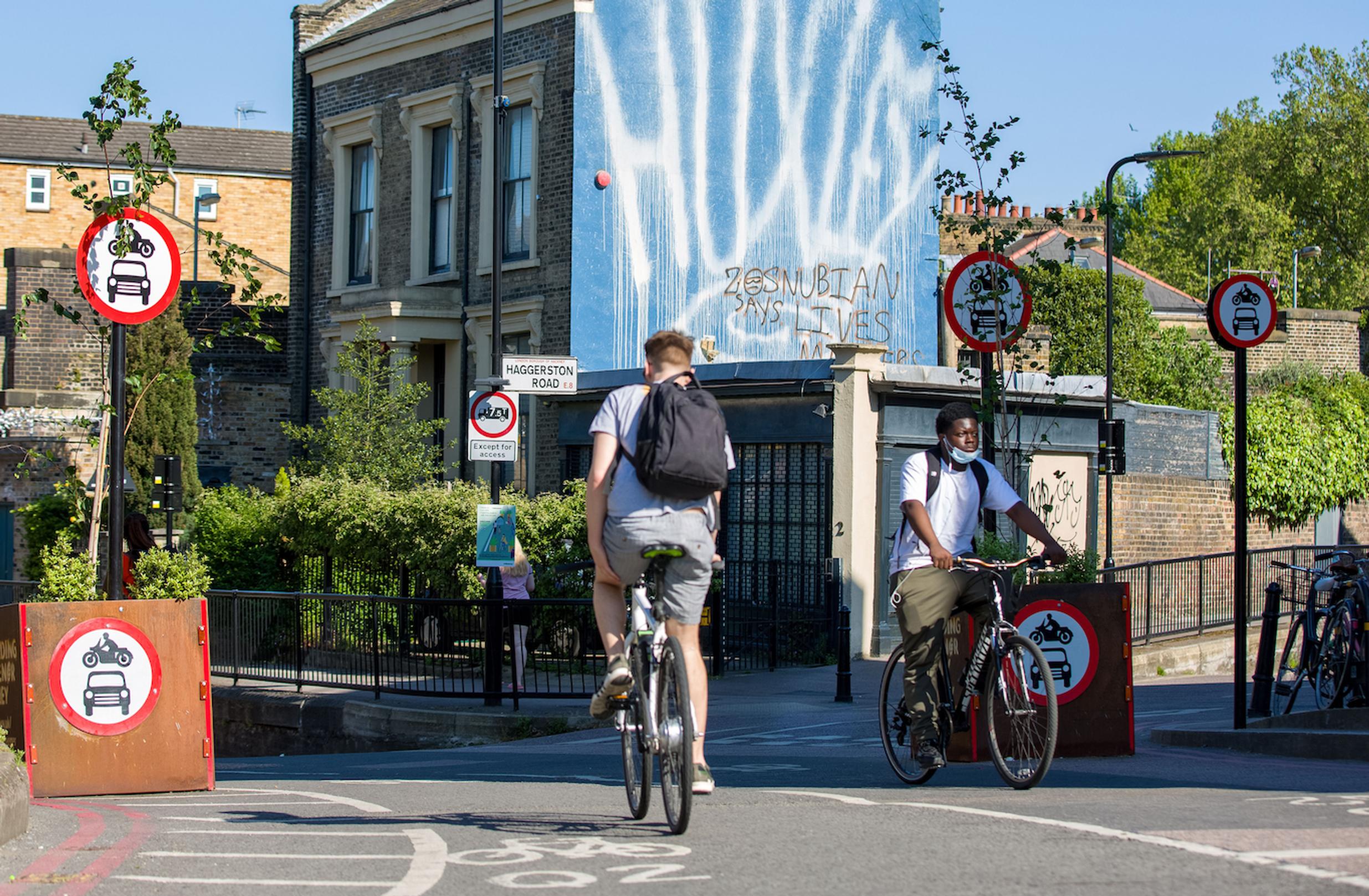 Hackney Council has revealed that 82% of vehicle owners fined for driving through Low Traffic Neighbourhoods do not live in the borough. More than 44,000 penalty charge notices (PCNs) have been issued by the council since LTN schemes were introduced in June 2020, amounting to £2.7m.
The north London authority expects the number of fines issued at each LTN to drop as drivers become accustomed to the measures.
Some 19 LTNs have been introduced in Hackney under experimental traffic orders, with most enforced using ANPR. The council said that this was preferable to installing bollards or planters across the road, which could obstruct emergency vehicles.
Mete Coban, Hackney Council's cabinet member for transport and public realm, told TransportXtra: "LTNs are important because they discourage through-traffic from using neighbourhood streets - where there are fewer pedestrian crossings and roads are less able to handle high volumes of traffic - and encourage people to switch local car journeys for walking and cycling. We know not everyone can make this switch, which is why all addresses in LTNs can still be accessed by car.
"We don't want to issue anyone a PCN, but unfortunately, a small minority of drivers are continuing to try to use Hackney's residential streets as rat-runs. This is particularly a problem with vehicles originating from outside the borough - our analysis has found that 8 in 10 of the PCNs issued in LTNs have been to vehicles that aren't registered in Hackney. The number of PCNs demonstrates the scale of the challenge we have in getting through-traffic off our residential roads, and why enforcement using CCTV is necessary."
Revenue from PCNs is reinvested back into funding concessionary travel, highway maintenance work, schools transport, and into parking provision, "as well as into making Hackney a safer and greener borough through projects for vehicular, cyclist and pedestrian improvements", said Coban.