Station reopening at Wales' Bow Street sees first trains for 56 years
The station is set to become a local travel hub and take nearly 466,000 vehicle miles off the local road network a year, helping reduce carbon emissions and congestion
23 February 2021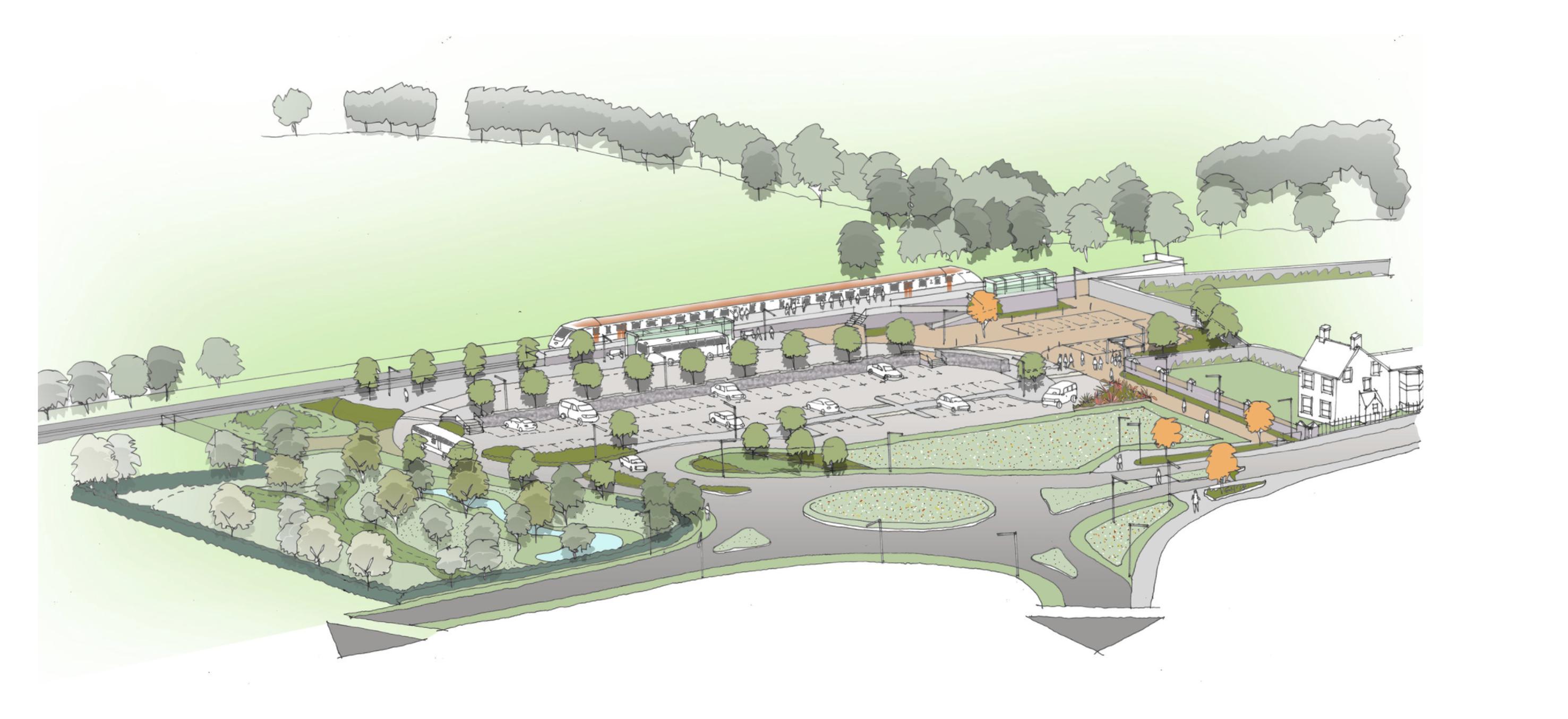 A new station has opened at Bow Street, northeast of Aberystwyth, on the Aberystwyth-Shrewsbury line (the Cambrian Line). The single platform station, featuring a 70-space car park, cost £9.2m and was funded by the Welsh Government and just under £4m from the DfT. For the first time in 56 years, the Welsh village was joined to the rail network as the first train stopped there last week – with the opening kept low key as Wales is under a strict Covid-19 lockdown.
The estimate is if you invest £8m on local public transport infrastructure, the local economic benefit is three times that - so in this case about £24m
'This is an important milestone for us and we'd have liked to celebrate it more, but that is not appropriate and safe at the moment,' said Transport for Wales chief executive James Price.
The £9m project to reopen the station on the Cambrian Line that connects Aberystwyth and Pwllheli to Birmingham and Shrewsbury has been 11 years in the making.
Pre-Covid estimates made for the Welsh Government suggested Bow Street station would generate 30,000 annual trips and take nearly 466,000 vehicle miles (750,000km) off the local road network a year, helping reduce carbon emissions and congestion and parking issues in nearby Aberystwyth.
The journey time to Aberystwyth is ten minutes. The station is currently served by a two-hourly service, which will be enhanced to hourly on weekdays next year. The original two-platform Bow Street station closed in 1965.
The new single-track halt with a park-and-ride is south of the old station.
It closed after 101 years in the 1960s Beeching cuts which saw the end of thousands of stations around the UK. Rail bosses hope it is the first of many stations around Wales that are being considered to improve public transport infrastructure. In England, the DfT has invited third and final round bids to the ideas funding stream of the Restoring Your Railways fund, which promotes railway reopenings in England. The bidding is open to 5 March, and successful bids will be announced in the summer.
---
Find out more about new railway stations at Rail Stations and Property 2021 on 25 February
---
Back in Wales, project to reopen St Clears station in Carmarthenshire has secured £4.7m of UK government funding while the Welsh Government wants UK government cash help to build stations at Carno in Powys, Deeside Parkway in Flintshire and Ely Mill in Cardiff.
A privately funded £30m Cardiff Parkway station at St Mellons has also been backed by ministers in Wales.
Four more stations - three in Newport and one at Magor in Monmouthshire - have also been recommended by a Welsh Government-backed commission looking to alleviate congestion on the M4 following the scrapping of a new £1.6bn motorway south of Newport.
'The benefit for the amount of money invested here was higher here than anywhere else,' Mr Price told the local BBC.
With its 70-space car park, bike shelter and 110-yard (100m) platform, the idea is for the station to be a local travel hub to take the pressure off the seaside and busy university town of Aberystwyth less than four miles away. 'Especially at rush hour and peak tourist season traffic is a problem,' said Aberystwyth Business Club chairman John Glasby. He added: 'The estimate is if you invest £8m on local public transport infrastructure, the local economic benefit is three times that - so in this case about £24m.'