New cycle lanes do not delay ambulances, research finds
16 February 2021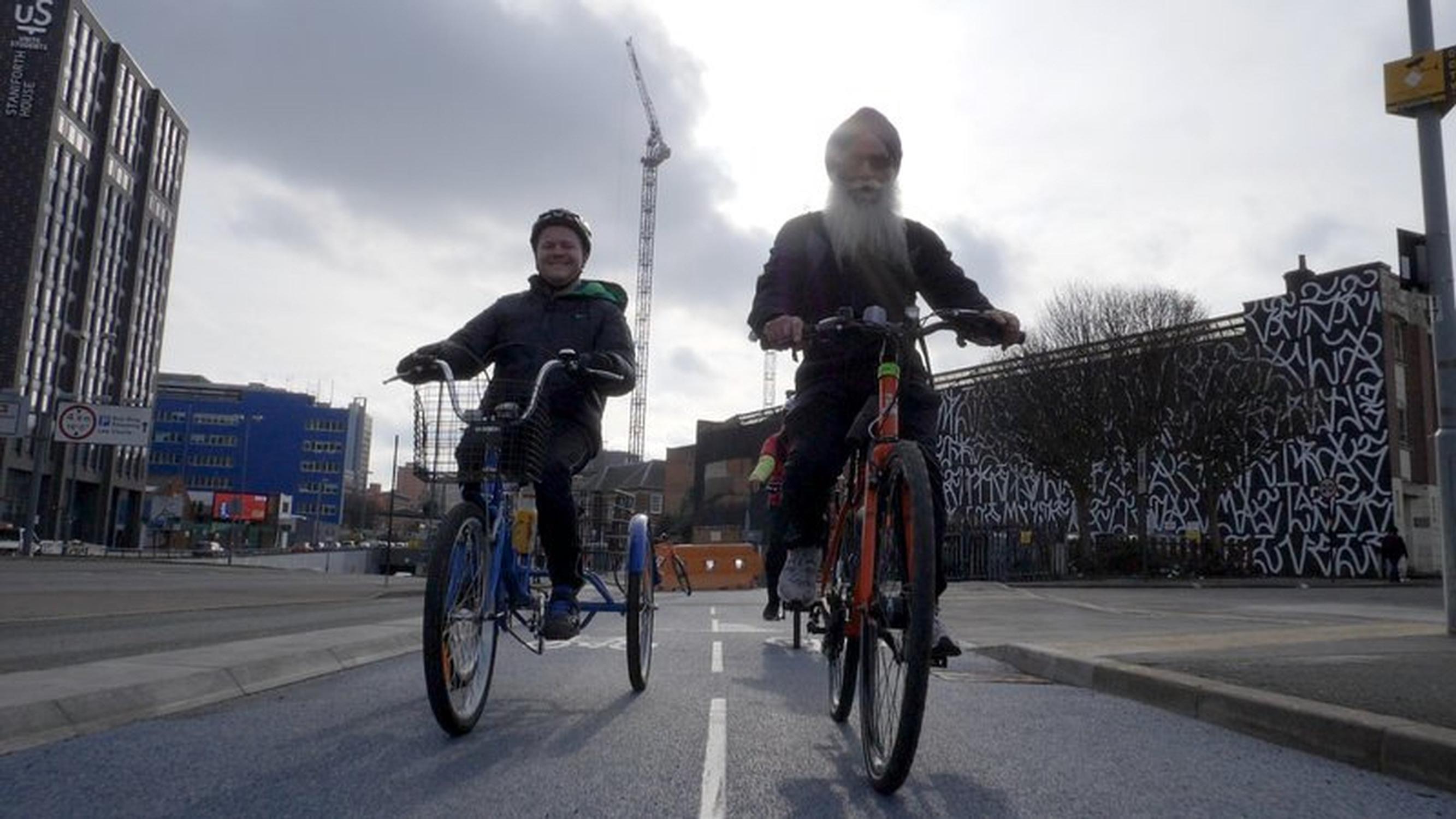 A third of ambulance trusts in Britain "strongly support" new cycle lanes while none oppose them, according to new research by Cycling UK.
A Freedom of Information (FOI) investigation by the cycling charity suggests that the new cycle lanes, Low Traffic Neighbourhoods and other active travel measures are not delaying ambulance drivers or adding to emergency response times.
This contradicts claims by some national newspapers and politicians that the new cycle lanes had delayed emergency calls, said Cycling UK.
The cycle lanes were installed as part of government funded schemes in response to the Covid-19 pandemic to provide alternatives to public transport and make social distancing easier on high streets.
Of the 12 trusts contacted, only North West Ambulance NHS Trust and the South East Coast Ambulance NHS Trust did not respond.
The investigation covered the period from March to November 2020, when councils were at their busiest building new temporary safer cycling and walking facilities, said the charity.
The trusts were asked if they supported new cycling and walking schemes. No trust indicated a lack of support for the new schemes, while four trusts expressed their support: South Central Ambulance Service, Yorkshire Ambulance Service, East Midlands Ambulance Service and London Ambulance Service.
Trusts were asked if they had raised any concerns about schemes, which might delay ambulance drivers or add to emergency response times.
Only East of England Ambulance Trust voiced concerns, identifying a barrier-controlled access to a pedestrian area in Cambridge.
But Cambridgeshire County Council subsequently told the charity's Cycle magazine that no lockable barriers were installed using the Department for Transport's Emergency Active Travel Fund, and the barrier in question probably referred to a barrier installed for counter-terror purposes in 2018.
The London Ambulance Service said: "The trust does not support withdrawing funding for active travel measures. However, the trust recognises that changes to road layouts, traffic management schemes, and road closures all have the potential to impede our response to the most critically ill patients?and could delay life-saving treatments or their?conveyance to the nearest emergency department.
"For this reason, the trust carries this risk on its Risk Register. The trust also engages extensively?with the boroughs and Transport for London to ensure changes and traffic?schemes?(to reduce traffic congestion, improve air quality and road safety, and promote active travel)?reflect?our operational needs as an emergency service."
Duncan Dollimore, Cycling UK's head of campaigns said: "These new cycle lanes - which are helping thousands of people to travel safely, including key workers in our hospitals and paramedics - are no barrier to ambulances."
"It's hugely reassuring to see councils and ambulance trusts working together at this most difficult of times to ensure the safety and wellbeing not just of the paramedics' patients but also of those who choose to walk and cycle.
"Survey after survey has shown the majority of the UK supports safer cycling and walking facilities, and Cycling UK would encourage councils to continue their good work and not let baseless allegations deter them from building a safer, healthier and greener future for us all."
Cycling UK's Freedom of Information requests to NHS Ambulance Trusts in Great Britain