Placemaking to increase productivity should be 'at the heart of a revised National Planning Policy Framework'
Poor transport links or insufficient green space can have knock-on effects for mental health, opportunity, and prosperity
24 September 2020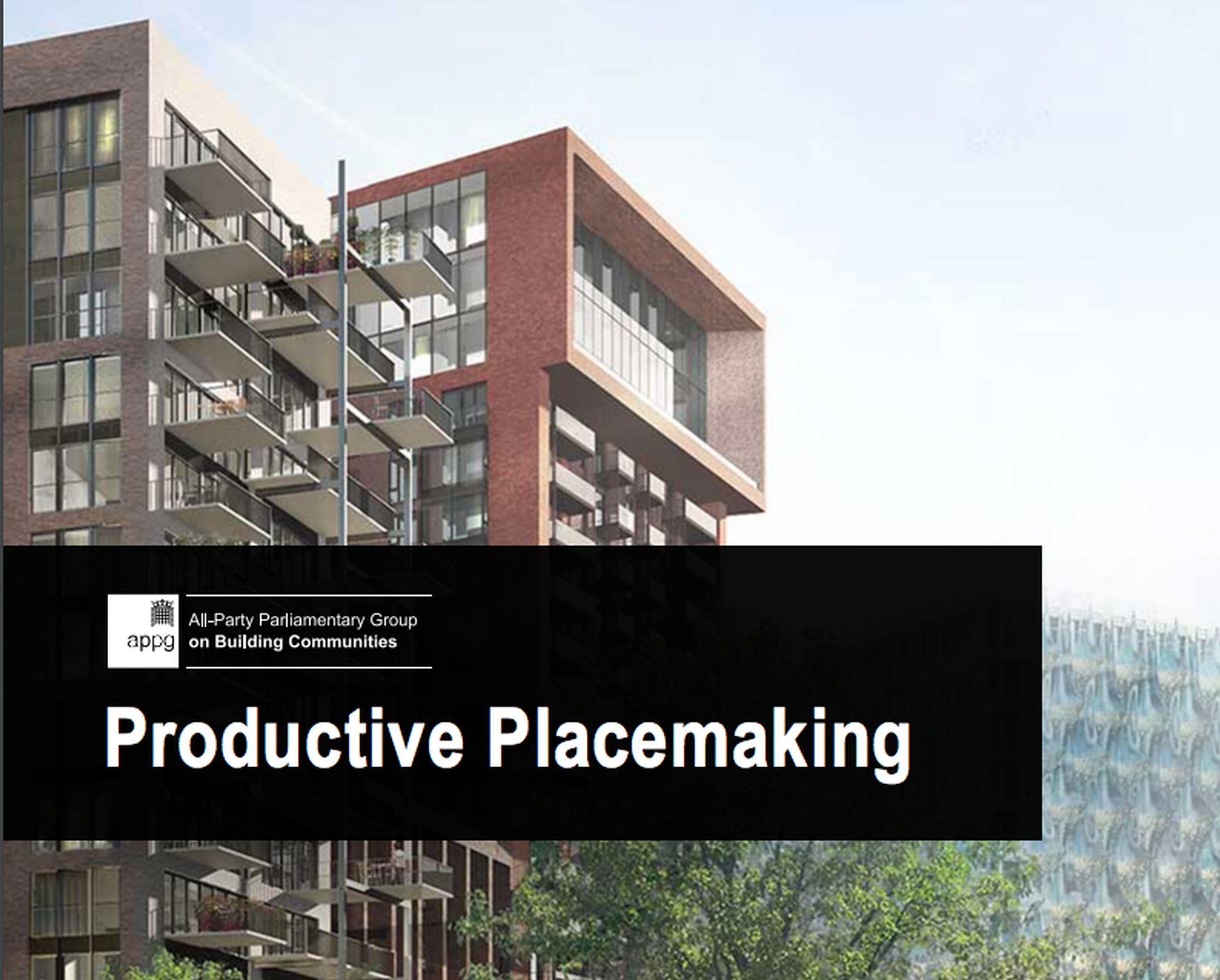 New research from the cross-party All Party Parliamentary Group (APPG) on Building Communities has demonstrated the link between place, planning and increased productivity, and calls for placemaking to be at the heart of a revised National Planning Policy Framework (NPPF) to help close the productivity gap.
The cross-party APPG on Building Communities, an influential group of MPs and Lords, has stressed the importance of access to public open spaces, better infrastructure, and greater engagement and understanding of existing local communities, in Productive Placemaking, its first report.
Says Bob Blackman, MP for Harrow East and Chair of All-Party Parliamentary Group on Building Communities: 'While the APPG on Building Communities welcomes all new constructions of residential areas, we fear that still too many are being built with little thought for how occupants will engage with each other and nearby public spaces. Coming out of lockdown into a "new normal" will test community and residential facilities and relations. If care is not taken to incorporate the residency into its surrounding area and to encourage a community to grow, many otherwise avoidable problems will spring up. Poor transport links or insufficient green space can have knock-on effects for mental health, opportunity, and prosperity.'
Productive Placemaking recommended that:
Developers should be encouraged to share best practice on community engagement.

Financial structures should be in place to secure a productive development strategy and the longer-term management of a place.

The ONS should recognise and develop a measurement of placemaking,

The UK Government should aim to reduce the cost of land for the creation of affordable housing.

The Community Infrastructure Levy (CIL) should be replaced with a new Property Sales Levy.
The report's findings are especially important when considered through the prism of COVID-19. The emergence of a 'new normal' means that development models now need to be reassessed to ensure that new homes are spacious, light and airy, and that people are able to go shopping, spend time in nature or to see a doctor within a 10-15 minute walk from home.
The report praises a number of examples of recent major developments in London – Kings Cross, Stratford and Greenwich – for successfully creating a sense of space and increasing the productivity of these areas.
Commenting on the report's research, Blackman added: 'We need to build a flexible and resilient post-COVID society. This means that we will need to push developers and planners to make better use of space – we will always need space for residents and their visitors to park their cars - but we need bike racks, children's playgrounds, nature trails, outdoor gyms, community allotments, and more to provide the facilities required.'
'We have a number of great examples in this report of good design and stewardship which promotes better mental and physical health and produces positive and productive places. This is also fundamentally important to delivering community, which will be the best way to ensure our villages, towns and cities are resilient to the effects of the exceptional times we are living through, and productive in the years and decades to come.'
The Association for Consultancy and Engineering (ACE), which represents the companies, large and small, who design, deliver and manage our national infrastructure, provides the secretariat to the APPG. Chief executive Hannah Vickers said: 'This work proves that happier and healthier places are more productive, and we look forward to supporting the APPG's work over the coming months as we explore how to deliver similar places and communities for a post-COVID society.'