No boost for e-bikes despite surge in lockdown cycle sales
29 June 2020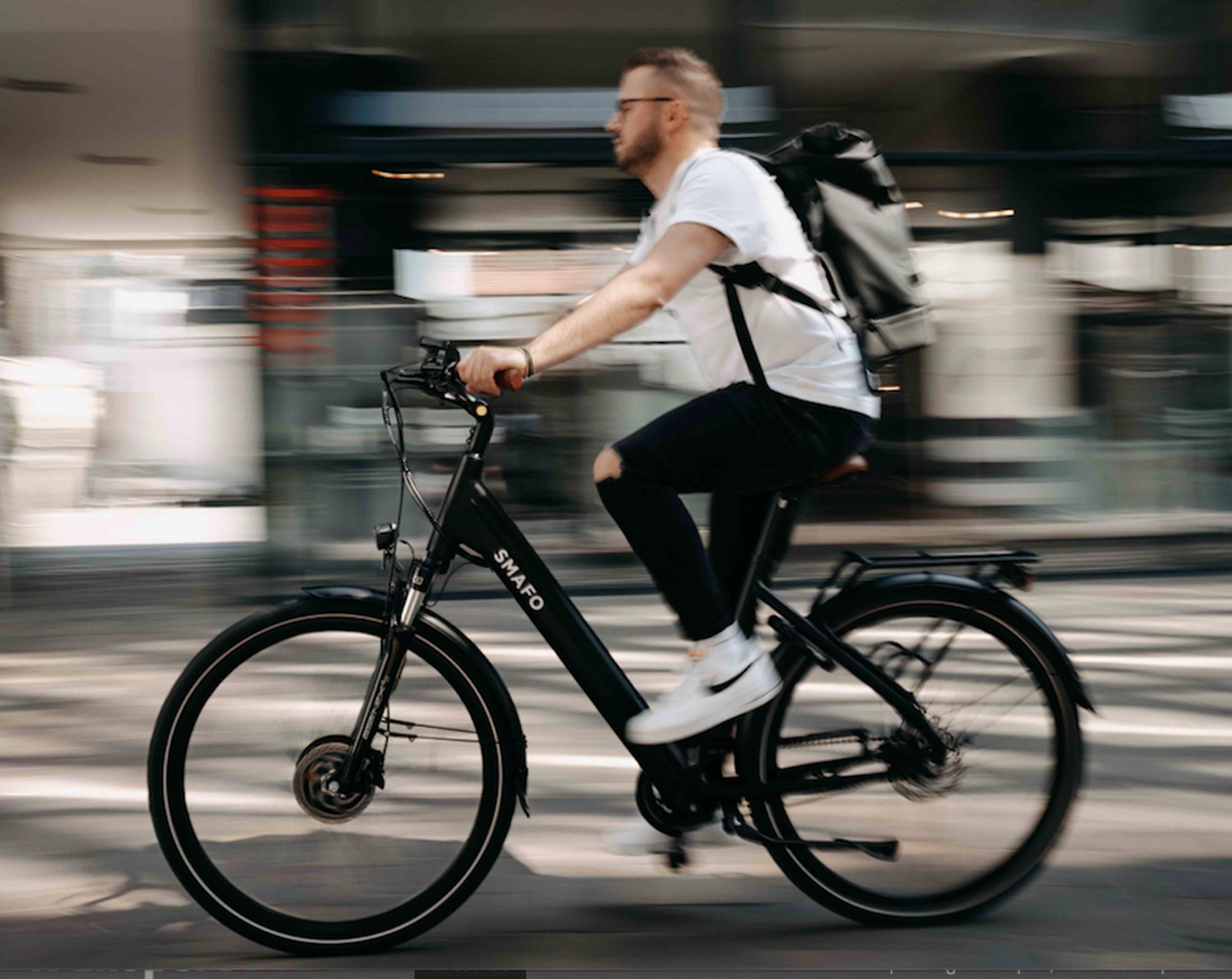 Electric bike sales have been 'disappointing' during lockdown in sharp contrast to overall cycle sales, reports the Bicycle Association. It found that sales of cycles in the UK priced between £400 and £1000 more than doubled in April compared with April 2019. Overall, the number of bikes sold increased by 60% and "functional, affordable bikes were the public priority", said the cycling industry trade body.
By contrast, there was a fall in sales of bikes costing more than £3,000 compared with the same period last year. And while e-bike sales were up 48% compared with April 2019, this was in line with the expected longer-term 50% growth rate, said the Bicycle Association. It added that the percentage of all bikes sold which were e-bikes dropped by 2% compared with the first quarter of the year. The figures are based on the body's Market Data Service, which, it says, provides accurate details of the number of sales.
Prior to lockdown, the data shows that bike sales were down by 4% in value, and 8% in numbers of bikes, compared with the first quarter of 2019. The only "silver lining" was that cycle repairs were up 26% in value between January and March 2020 compared with the same period last year. This was because riders chose to repair or upgrade their existing bikes rather than buying new ones, suggests the Bicycle Association.
"Then lockdown happened and everything changed," says the the Bicycle Association, stating that it "lobbied urgently and successfully" that bike shops were essential businesses and should remain open. "Official advice encouraged exercise by bike. And the weather was good."
E-bikes have the potential to ease pressure on other modes of transport hard hit by COVID-19, without adding to city congestion, states the Bicycle Association. The body's analysis of the DfT-funded Propensity to Cycle tool suggests that widespread uptake of e-bikes could increase cycled commuter journeys by up to 40%, even before new safe cycle route networks are built.
The Bicycle Association has urged the Government to:
• Offer direct financial incentives: a purchase incentive of £250 would double sales of e-bikes over just 12 months.
• Implement a public awareness campaign and promotions to show Government endorsement and encouragement of e-bikes as a mode of transport.
These proposals are based on an academic report [1] from the Centre for Research into Energy Demand Solutions (CREDS) at the University of Oxford, which revealed that e-bikes, if used to replace car travel, could cut car carbon dioxide (CO2) emissions in England by up to 50% (about 30 million tonnes per year). CREDS also recommends [2] "A major e-bike grant purchase subsidy" as part of their proposal for a "green shovel ready" recovery package.
Other Bicycle Association proposals submitted to Government include:
• Follow-on funding for cargo e-bikes, city-scale cycle logistics trials, and measures to incentivise personal and family cargo bike use.
• E-bikes seen as an equal value option in any car scrappage scheme, to take the most polluting cars off the road and replace them with e-bikes, the lowest of low-emissions vehicles.
• VAT zero-rating across all cycling products, with Bicycle Association modelling showing a £5 benefit to the economy for each £1 foregone in VAT.
Steve Garidis, the Bicycle Association's Executive Director, said: "It's brilliant that the UK has been out buying and repairing their bikes under lockdown. Especially for commuters, every journey made by bike frees up space for those who have no alternative to using public transport.
"E-bikes have the potential to make even longer or more hilly cycling commutes practical and enjoyable – which is why it's disappointing that take-up under lockdown hasn't accelerated as it has for bikes.
"We suspect that many people still don't know just how good modern e-bikes are – or they are put off by the cost. That's why the BA believes this data for April reinforces the case for the Government to really push e-bikes as a transport solution with a purchase incentive scheme."
The Bicycle Association's follow-up lockdown reporting will examine the UK market performance of bikes and e-bikes in May. Participants in the Market Data Service receive full, detailed reporting ahead of any public release, and can also interrogate the data using an online dashboard. To sign up, companies are invited to visit the BA's website: www.bicycleassociation.org.uk
[1] https://www.creds.ac.uk/publications/e-bike-carbon-savings-how-much-and-where/
[2] https://www.creds.ac.uk/a-new-green-shovel-options-for-the-transport-stimulus-package/