Free online learning to help deliver transformational change...
02 June 2020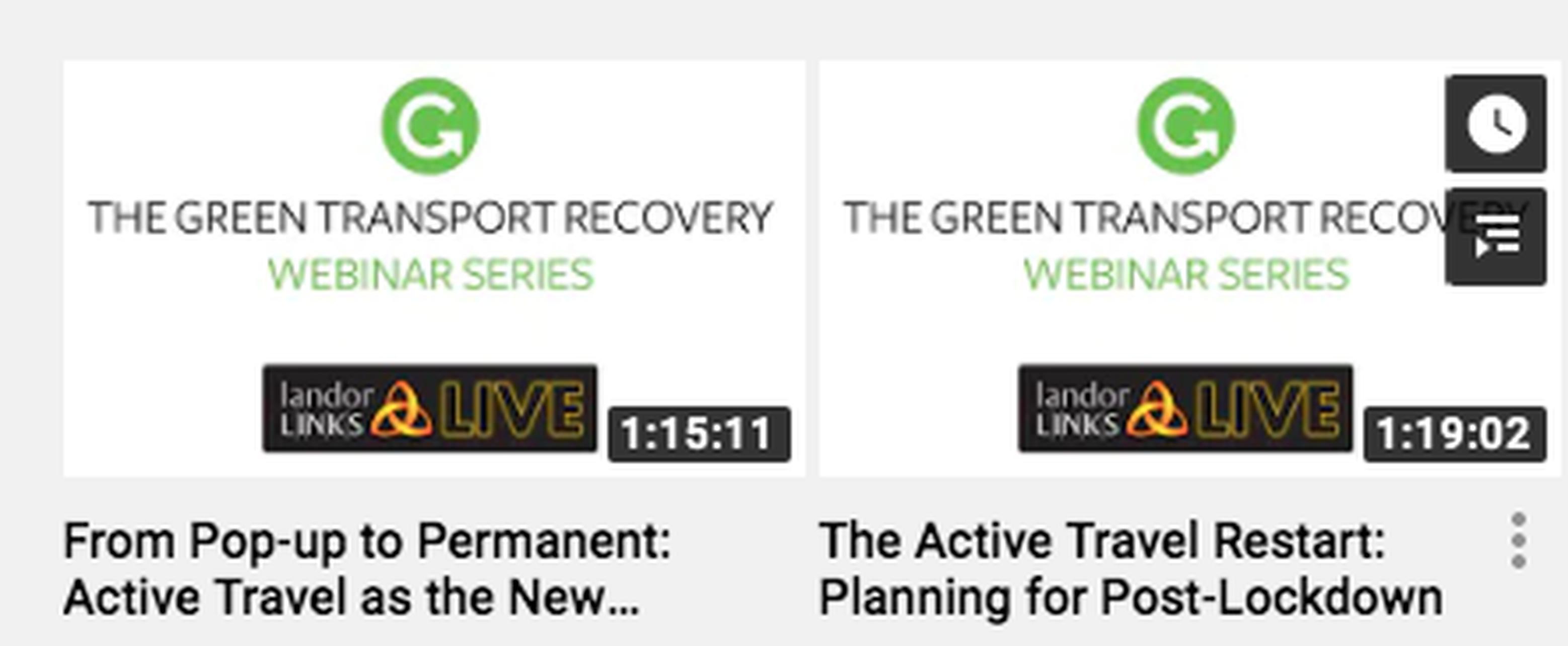 The first webinars in our Green Transport Recovery series have been really well received, with each of the first five sessions attracting between 250 and 350 attendees, and the series attracting more than 1,000 views so far. Attendees are predominantly from local authorities and government, with a number also joining from consultancies, campaign groups and product / service suppliers.
All the sessions have ben recorded and are available to watch on our new Landor LINKS LIVE You Tube channel. They offer excellent insights and information about how pioneering professionals across the transport and urban sectors are responding to Government instructions to transform roads, streets and public space post lockdown.
The Green Transport Recovery webinars will continue over the summer, to be joined by the sessions in our new Public Transport Recovery and High Street Recovery series.
Ideas and suggestions for themes and issues to explore are welcome, so please contact Daniel if you have any bright ideas and would like to be involved!
The events listings for the coming weeks can be found on Transport Xtra.
See you online soon…!