Green transport restart and recovery: how we can help
Landor LINKS is following the DfT lead by delivering a series of webinars, news, editorial, analysis and comment around the need to move 'forward to better' post lockdown
15 May 2020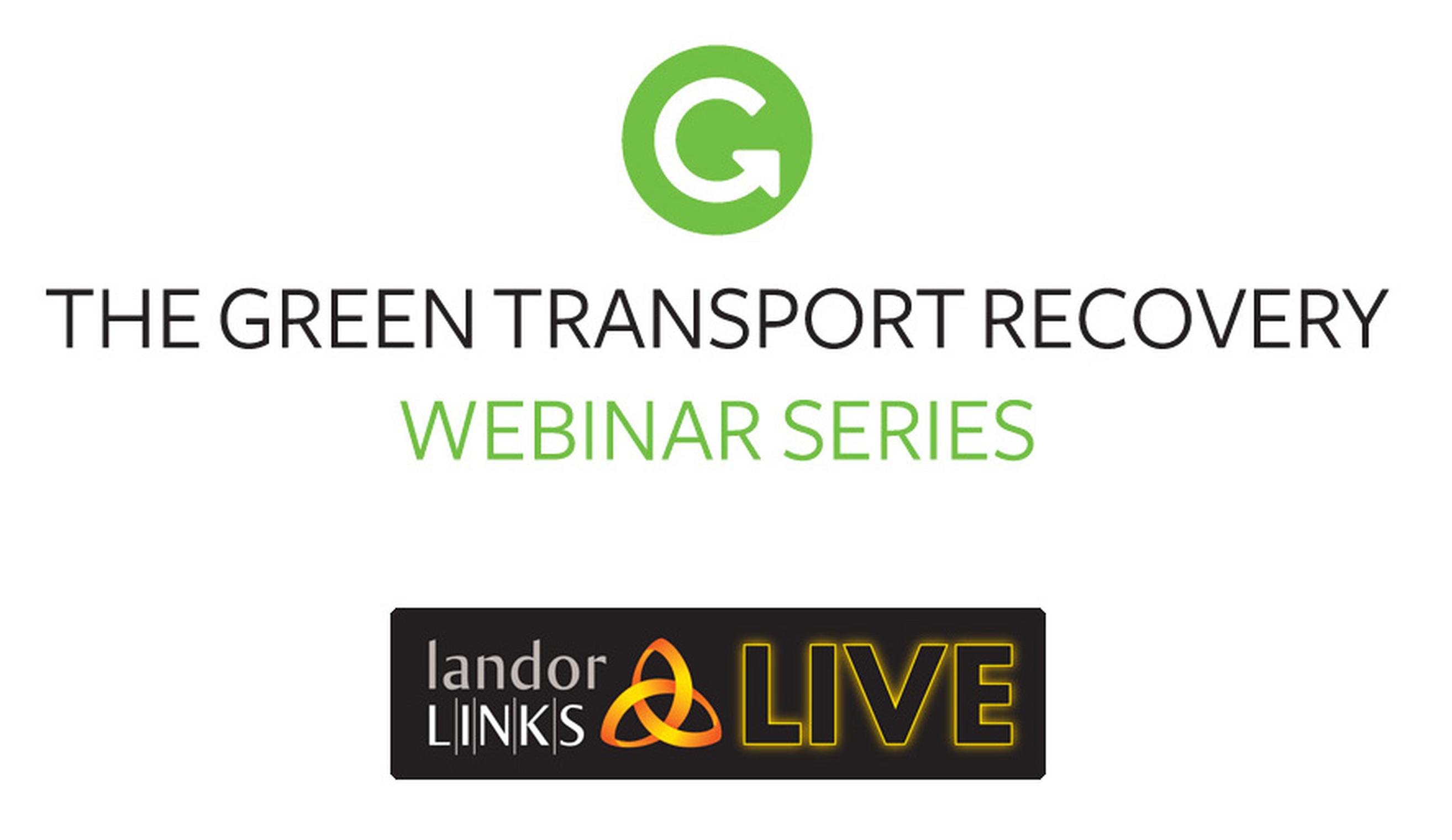 The Government has plans for a Green Transport Recovery and Restart programme over the coming months. It aims to appoint a national walking and cycling commissioner and inspectorate for England, and a long-term active travel budget similar to the five-year budget for Highways England will also be created. The proposals also include 'legal changes to protect vulnerable road users' and said the Government would create at least one 'zero-emission city', with its centre restricted to bikes and electric vehicles.
All the sessions are being recorded and are available to watch on our new Landor LINKS LIVE You Tube channel

More details will be announced in a revamped cycling and walking investment strategy to be launched by the Prime Minister in early June.
Last week Emma Ward, Director General, Roads, Places and Environment at the Department for Transport, wrote to all Combined, Local Transport and Local Highway Authorities in England, outside of London, to thank them for keeping the local transport network operating – and to outline what will be needed for the 'local transport restart'.
Ther are also similar plans being put in place across Scotland, Wales and N Ireland.
Landor LINKS is producing a series of 'Green Transport Recovery' events to connect the industry, and to share ideas, solutions and inspiration. If you'd like to join us, please contact Daniel Simpson
The DfT said that 'it will be vital to provide more space for walking and cycling, both to shift capacity from public transport and to enable social distancing – particularly in urban areas. There will also be significant public health and other benefits to this approach'.
To support this change in planning and delivery, the Secretary of State announced a new £250 million emergency active travel fund on 9 May to support implementation of pop-up bike lanes, widened pavements, e-scooter plans and cycle and bus-only corridors. This represents the first part of a longer-term cycling and walking programme for the next Spending Review period, announced through the £5 billion buses, cycling, and walking package on 11 February.
Government has also published guidance for passengers and transport operators to help them keep themselves and their staff safe, including social distancing rules. This guidance will be kept up-to-date as restrictions on travel change.
The scope, delivery arrangements, and allocations for the funding will be agreed 'shortly', said the letter.
Alongside the announcement of this funding, new statutory guidance under the Traffic Management Act 2004 was also published, highlighting the immediate and potentially widespread changes that will be needed to reallocate road space to walking and cycling. The guidance says that authorities with high levels of public transport use should make such changes swiftly, and that authorities where public transport use is low should consider making them.
Such changes should include:
Reallocating road space for active travel – for example, by rapidly introducing temporary measures using cones, safety barriers, or road closures to motor traffic (for part or all of the day)

Access for bus and essential freight movements and access for Blue Badge holders will also need to be considered

Measures to create space for cyclists and pedestrians should have a minimum level of physical separation from volume traffic. Measures indicated by road markings only are very unlikely to be sufficient to deliver the level of change needed

Actively routing car traffic away from congested areas through measures such as employer communications, travel planning, and variable message signs

Engaging with employers to seek to ensure that additional cycling facilities, such as storage and parking, are available;

Encouraging walking and cycling to school, through measures such as 'school streets,' where traffic is restricted at pick-up and drop-off times

Reducing speed limits. 20 mph limits alone will not be sufficient to meet the needs of active travel, but in association with other measures, reducing the speed limit can provide a more attractive and safer environment for walking and cycling

Closing roads or residential neighbourhoods to through motor traffic or restricting access for motor vehicles to specific streets or networks of streets

Working with businesses and community groups to open other under-used facilities in town and city centres for changing or cycle storage

Maximising the use of, and create new 'pop up', park and ride, walking and cycling facilities on the outskirts of urban areas – so people can use their cars without creating congestion or preventing active travel in town and city centres.
The DfT also announced plans for local authorities to engage with electric scooters trials, re-thinking public transport services, travel planning, delivering strong and real-time communications with all transport users, and the role of the car. The car, says the DfT, 'will have a central role to play in restart and will be particularly important for access to some workplaces (such as out of town manufacturing, warehousing and construction sites) which are not well served by public transport. It will also be especially important for travel by late night and early morning shift workers'.
However, it adds, there is a 'significant risk' that increased use of cars (even at below normal levels) will create pinch points and congestion at some locations particularly in towns, cities and sub-urban high streets during peak periods. The recommended measures 'are designed both to enable active travel and to allow those people who need to use their car to do so whilst experiencing as little congestion as possible'.