Facemasks may offer some protection on public transport, says Scottish Government
Coronavirus: Masks are not a replacement for social distancing, says First Minister
29 April 2020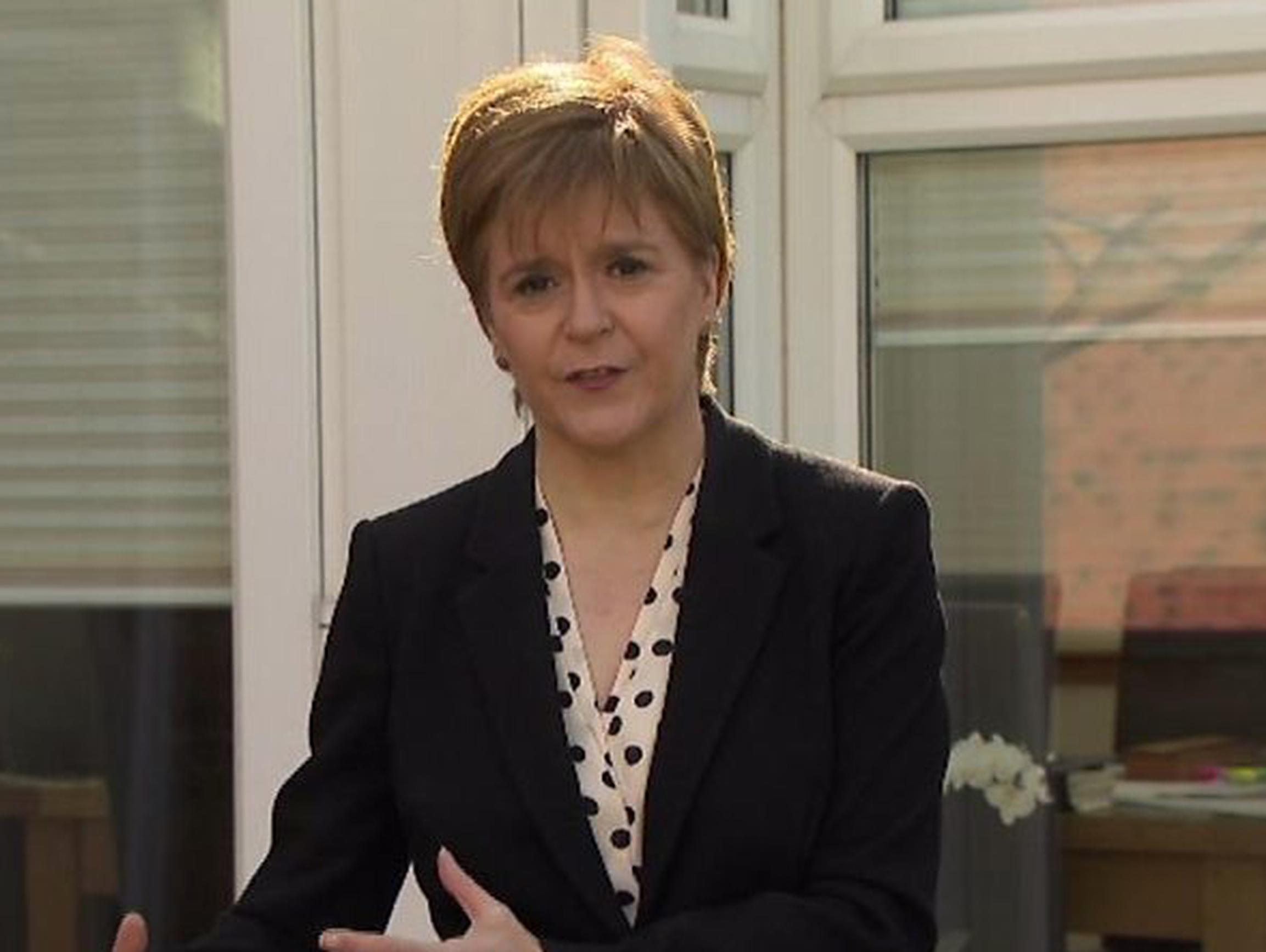 The Scottish Government has recommended that people cover their faces with either scarves or fabric masks while in enclosed public spaces such as shops and public transport.
First Minister Nicola Sturgeon said there could be a benefit in wearing a cloth face covering in places where social distancing was difficult. The guidance is not mandatory and will not be enforced by the authorities.
Sturgeon stressed that masks were not a substitute for existing lockdown restrictions. "It may do some good in limited circumstances, but it cannot and should not be seen as a substitute for the other rules and guidelines."
The new guidance says that there may be some benefit in wearing a face covering if people leave the house and enter an enclosed space where they will come into contact with multiple people and safe social distancing is difficult, for example on public transport or in shops.
The aim of the advice is to help reduce transmission of COVID-19 by "asymptomatic" people who may not know they are infected. Sturgeon highlighted how masks may help reduce transmission of the virus by asymptomatic people. She said: "To be clear the benefit comes mainly in cases where someone has the virus but isn't aware of that because they are not experiencing symptoms and therefore not isolating completely, so wearing a face covering in these circumstances may reduce the chance of that person transmitting the virus to others."
The First Minister said there was no evidence to suggest that wearing a face covering provides any extra protection when worn outdoors.
Sturgeon said that the new advice related to cloth garments rather than medical grade facemasks. "I want to stress at the outset that I am talking here about face coverings made of cloth or other textiles, such as a scarf. I am not talking about medical grade face masks that health and social care workers wear."
Sturgeon urged people not to rush out to buy professional-grade masks, which are designed to protect medical and care staff and should be reserved for them.
The Scottish Government's positive suggestion that facemasks can be worn is a contrast from the position taken across the rest of the UK, with advice for England, Wales and Northern Ireland being that the wearing of masks by the public is not recommended.
Speaking at the daily 10 Downing Street briefing yesterday, Health Secretary Matt Hancock said the UK government's stance on face masks had not changed, despite the Scottish Government's statement.
UK ministers are considering a report by Scientific Advisory Group for Emergencies (Sage) before issuing any guidance on wearing masks.
However, calls for the wearing of face masks have been mounting. On 18 April, more than 100 doctors wrote a letter to The Times saying they were "alarmed at official inaction over the need for the public to wear homemade face masks".
The Mayor of London Sadiq Khan has also urged people to use non-medical face coverings, such as a scarf or bandana, when social distancing is not possible.
Internationally, the wearing of facemasks by the public is either compulsory or strongly advised in a number of countries. The wearing of face masks on public transport is compulsory in Germany, and in supermarkets and pharmacies in Austria.
Residents in Lombardy, Italy, must cover their nose and mouth when outside. The French government plans to give out masks to the general public.
US citizens have been advised to use clean cloth or fabric to cover their faces in supermarkets and pharmacies. Air passengers in Canada must wear a non-medical mask or a face covering.
The Scottish Government advice on public use of face coverings
The Scottish Government's new advice says current rules on social distancing remain the most important. "Physical distancing, hand washing and respiratory hygiene, are the most important and effective measures in preventing the spread of coronavirus," states the advice. "Therefore the wearing of facial coverings must not be used as an alternative to any of these other precautions."
The advice states that evidence on the use of face coverings is limited, but there may be some benefit in wearing a facial covering when leaving the house and enter enclosed spaces, especially where physical distancing is more difficult and where there is a risk of close contact with multiple people you do not usually meet.
Examples include traveling on public transport or entering a food shop where it is not always possible to maintain a 2-metre distance from another customer. "There is no evidence to suggest there might be a benefit outdoors, unless in an unavoidable crowded situation, where there may be some benefit," states the advice.
"As some people can have the virus but experience no symptoms (asymptomatic infection), wearing a face covering in the situations outlined above may provide some level of protection against transmission to other people in close proximity. However, it remains the case that anyone with symptoms and all members of their household (whether they have symptoms or not), must self-isolate and adhere to the guidance on individual and household isolation on NHS Inform."