Planning practice in the 'new normal'
As planners we are aware that the economy cannot be considered in isolation of its co-dependants, society and environment, and this crisis has brought into sharp focus the vulnerabilities in all three, says PAS
27 April 2020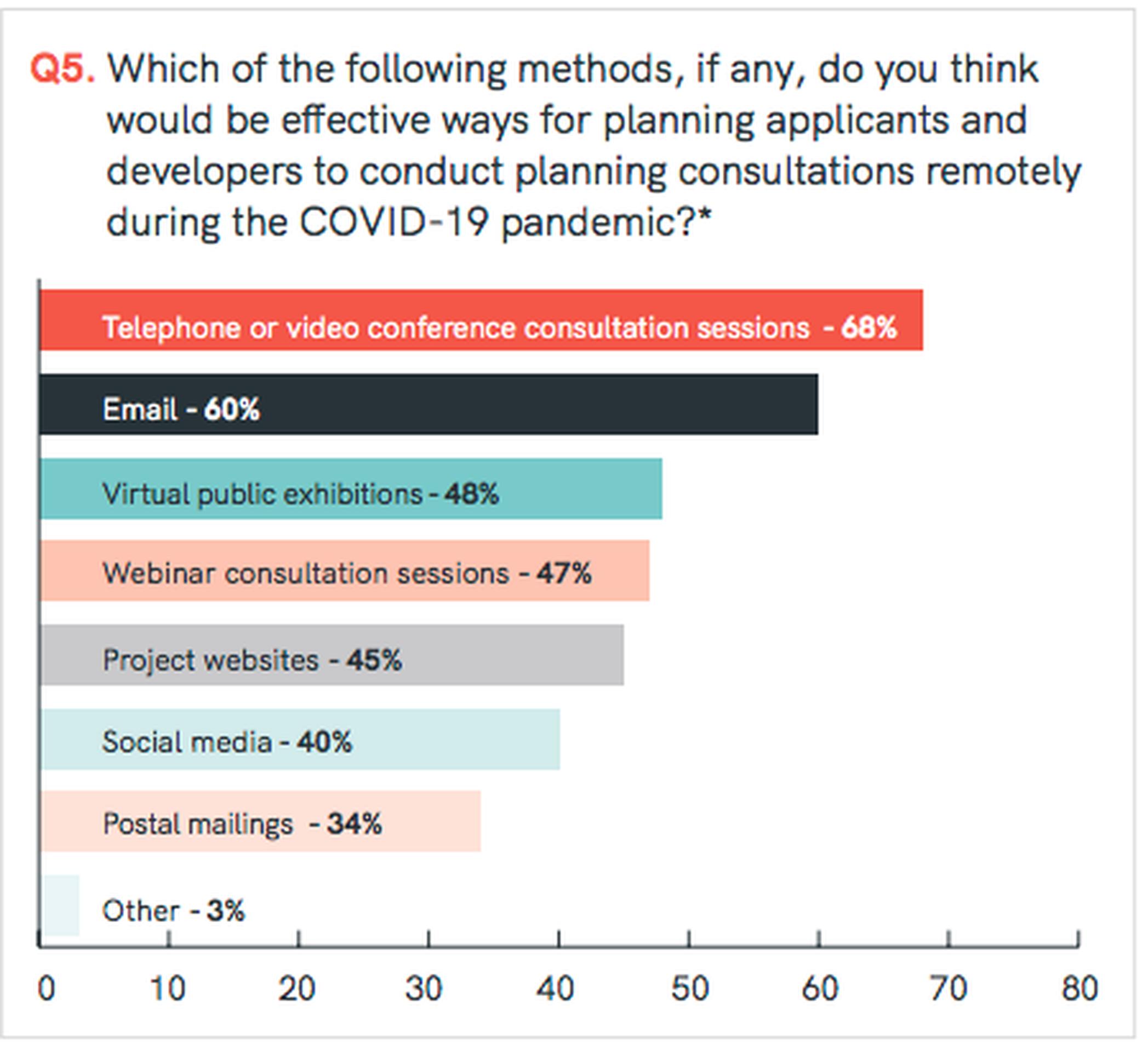 The response to the crisis has highlighted authorities' willingness to share ideas and practices and adapt to the circumstances as they change. Local Planning Authorities (LPAs) across the country are now adapting to the challenges of the Covid-19 lockdown and social distancing, and we now recognise the potential for the present situation to be a new 'normal', says PAS in its latest e-letter.
Planning services are showing an enthusiasm to operate the system remotely, albeit in a more limited or different way. There is a realisation that Councils will have a key role in supporting the recovery and, as planners we are aware that the economy cannot be considered in isolation of its co-dependants, society and environment, and this crisis has brought into sharp focus the vulnerabilities in all three, says PAS.
The focus, thus far, has been on applications and decision making but we are now moving into a space where we will need to consider longer-term planning. Discussion is starting to move on so that we are now talking about appeals, Housing Delivery Test (HDT), developer contributions and producing plans.
In this vein, PAS and Lichfields are working together to help gather and share information about how LPAs are adapting to the COVID-19 lockdown. Lichfields have launched an online COVID-19 response tracker, and we are working with them to promote and collect information so that it holds an up to date and accurate account of the work of LPAs during the crisis. Please get in touch to update your information or to discuss how we might be able to help.
PAS is also producing a series of Fireside Chats on the theme of Covid-19, advice and insight for planning policy & planning committees, for exmple on how how Covid-19 is affecting local plan production.
PAS has also produced a guide to revising protocols and procedures for a virtual planning committee to follow on and support the hints and tips guide published earlier this month. You can use it as a starting point, and then localise it to reflect how your committee runs. We hope it helps you to consider what the most appropriate approach is for your council, says PAS.
In a related move, Nearly two-thirds of councillors are concerned about the impact Covid-19 will have on planning applications, a survey has revealed.The research, conducted for communications consultancy BECG, found three quarters of councillors believe that planning committees continuing to take place is key to keeping the economy building.
With the new powers granted by government and the growth of innovative virtual and digital consultation techniques, there is a strong view emerging that the crucial business of planning needs to continue unabated.
75% of councillors think that planning committees should continue in some form during the pandemic, and 77% think that applicants and developers should continue to consult by adapting to comply with the Government's Covid-19 guidelines. Only 23% believe planning committees should not continue to take place in any format.
On consultation, the picture is more varied. The preferred methods for engaging with local communities reflected a desire to maintain as many of the more traditional methods allowed during the COVID-19 pandemic.
Max Camplin, director at BECG, said: 'The built environment sector is a huge driver of economic growth – it is vital that projects in energy, infrastructure and property are not slowed. The tools exist to engage, consult and make effective and democratic decisions on those projects that will help prepare us for the post Covid-19 world.
'At BECG, we've been working with private and public sector clients across property, energy and infrastructure to keep things moving – combining the traditional methods of newsletters and phone calls with virtual exhibitions, engaging webinars, and social media targeting to drive audience participation.
'Some local authorities, particularly those where anti-development sentiment is highest, have seized the opportunity to obfuscate, delay, and ignore the very clear advice from government to keep things moving.
'However, we've also seen first-hand that many authorities are innovating, adapting, and encouraging the sector to progress their development ambitions. No one is suggesting that virtual committees and consultations replace the requirement for face-to-face engagement and democratic participation in normal times, but they do understand that in extraordinary times we need flexibility to protect the economy and ultimately the wellbeing of our villages, town and cities across the country.'