Defra postpones introduction of clean air zones
Coronavirus: Government says first CAZs will now be launched in 2021
08 April 2020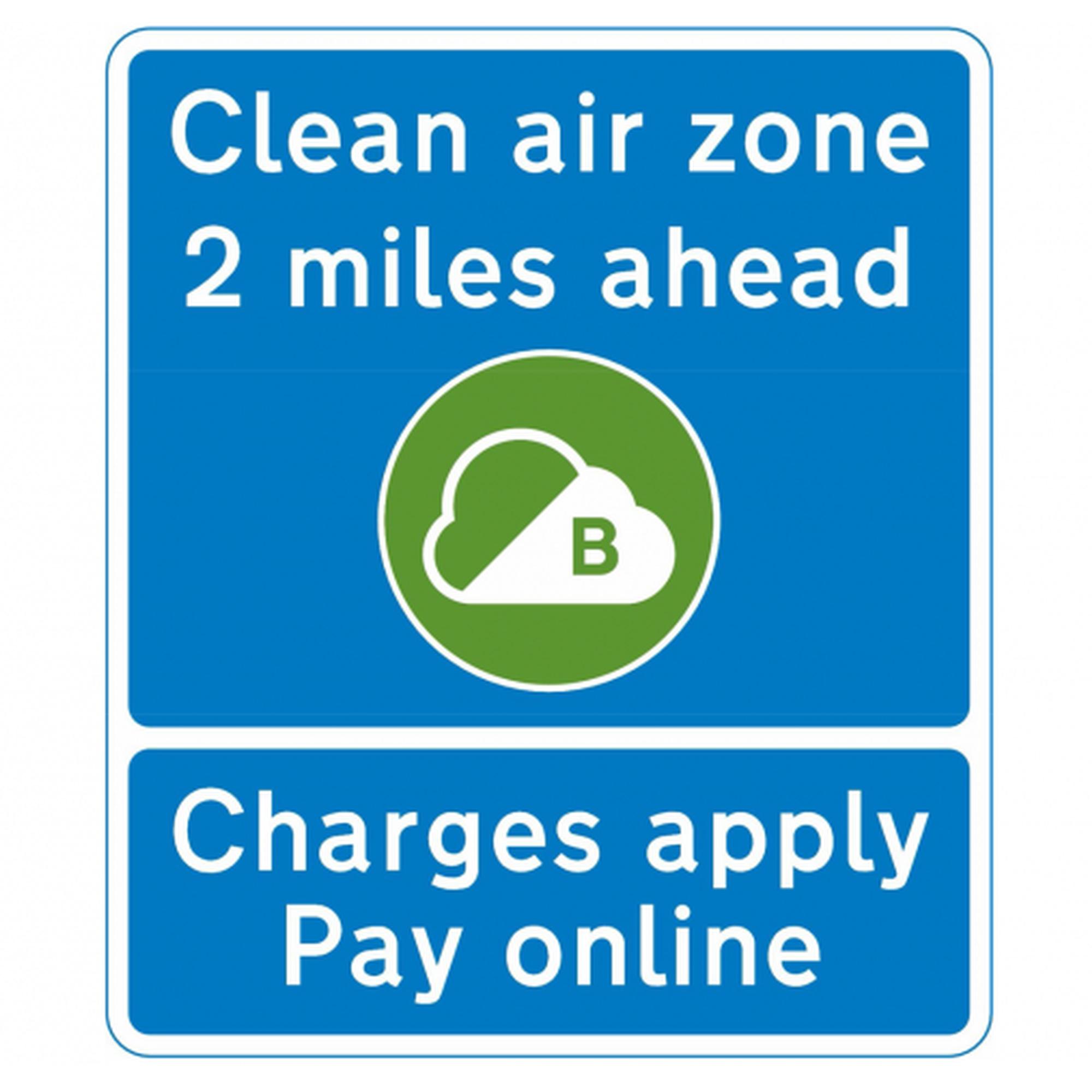 The Department of Food and Rural Affairs (Defra) is reviewing the timetable for implementing clean air zones (CAZs) and now expects their introduction take place no earlier than January 2021.
Both Birmingham City Council and Leeds City Council have recently written to the Government asking for their CAZs to be delayed. The clean air zones in each of these cities were due to be introduced this year.
Birmingham's scheme covers the city centre within the ring road and will be a Class D zone covering cars as well as buses, coaches, taxis, private hire vehicles, lorries and vans.
Leeds City Council's Class B CAZ was due to go live on 28 September, when it had planned to charge buses, coaches, heavy goods vehicles, taxis and private hire vehicles, which failed to meet minimum emissions standards will be charged for driving within the zone's boundary.
Rebecca Pow, environment minister at the Department for Food, Environment and Rural Affairs (Defra) has written to organisations such as the Freight Transport Association (FTA), which has been urging that CAZs are postponed to allow businesses to focus on the coronavirus COVID-19 pandemic.
In a letter to David Wells, the chief executive of the FTA, Pow said the Government has a legal obligation to deliver compliance with air quality limits in the shortest possible time, which Pow says the Government still intends to deliver.
However, she confirmed that no CAZs would be expected to launch this year. "We will keep the timetable under review but we expect the introduction of clean air zones to be no earlier than January 2021," she said. "We are in a new and evolving situation which needs a co-ordinated approach to minimise wider societal impacts."
Pow added: "We have agreed with Leeds, Birmingham and Bath to delay the introduction of clean air zones in their areas until after January 2021 to help them focus on their response to coronavirus."
The FTA has welcomed the delay and said that once the coronavirus crisis comes to an end, it will work with Defra and cities such as Birmingham and Leeds to ensure the detail of the schemes take into account the needs of businesses whilst delivering improvements to air quality.
"While the FTA and its members support fully the Government's ambition to improve air quality across the UK, to achieve compliance with the scheme businesses would have to undertake significant work and planning," said Natalie Chapman, FTA's head of urban policy.
"With the industry focusing all its attention on ensuring the public, supermarkets and other retailers continue to receive the essential items they need during the pandemic, logistics businesses simply do not have the resources to dedicate to preparing for the imminent introduction of CAZs.
"In addition, supplies of technology, equipment and trucks are being disrupted by the pandemic, making it harder for businesses to upgrade their fleets to meet the emission standards required of the schemes."
The Confederation of Passenger Transport (CPT) was welcomed the announcement. CPT Policy Manager Alison said: "Coronavirus COVID-19 has meant that many operators are unable to continue with retrofitting or plans to upgrade their existing fleets to meet CAZ requirements. Continuing with the rollout of CAZs would have resulted in significant extra costs for an industry that is already being hit hard with cancellations and falling passenger numbers."
The British Vehicle Rental and Leasing Association (BVRLA) also welcomed the decision to put schemes on hold. BVRLA chief executive Gerry Keaney said: "This is a very sensible decision in the current circumstances. It gives some temporary respite for businesses and individuals trying to come to terms with the current health crisis and gives the government's Joint Air Quality Unit (JAQU) extra time to make sure that key systems such as the centralised payment portal are fit-for-purpose and more fleet friendly.
"To date the range of air quality measures being proposed are wide and varied across UK towns and cities. The landscape is very confusing. Hopefully this delay will provide additional time to reflect and deliver a more effective and coordinated way forward."

The Joint Air Quality Unit (JAQU) letter
The governments Joint Air Quality has sent a letter to stakeholders
"We are writing to all of our stakeholders to update you on what is happening with Clean Air Zones in light of the current crisis. We understand that this is a difficult time for everybody, and that many of you are providing vital services to the UK's response to, or have been significantly impacted by, the COVID-19 pandemic.
"Air pollution is a public health risk and has significant health impacts which can shorten lives. Improving air quality is an important part of creating healthy places for people to live and work. Although the current restrictions on movement may have resulted in short term improvements in air quality both locally and nationally, these are unlikely to endure once the crisis ends.
"The Government remains under a legal obligation to deliver compliance with air quality limits, measured on an annual average basis, in the shortest possible time, and is committed to delivering on this obligation. However, the national response to the current public health emergency has already impacted on a range of public functions at both local and national level and will continue to do so. In order to provide certainty to those affected by Clean Air Zones, we will work with local authorities to delay introducing Clean Air Zones until after the COVID-19 outbreak response.
"We will keep the timetable under review but we expect the introduction of Clean Air Zones to be no earlier than January 2021, and we will keep any delay as short as possible. We are in a new and evolving situation which needs a co-ordinated approach to minimise wider societal impacts. The Government is committed to maintaining an open dialogue and working with all of our key stakeholders to understand what work is achievable."