COVID-19 and air quality: pollution likely to increase death rate, but lockdown slashes pollution levels
19 March 2020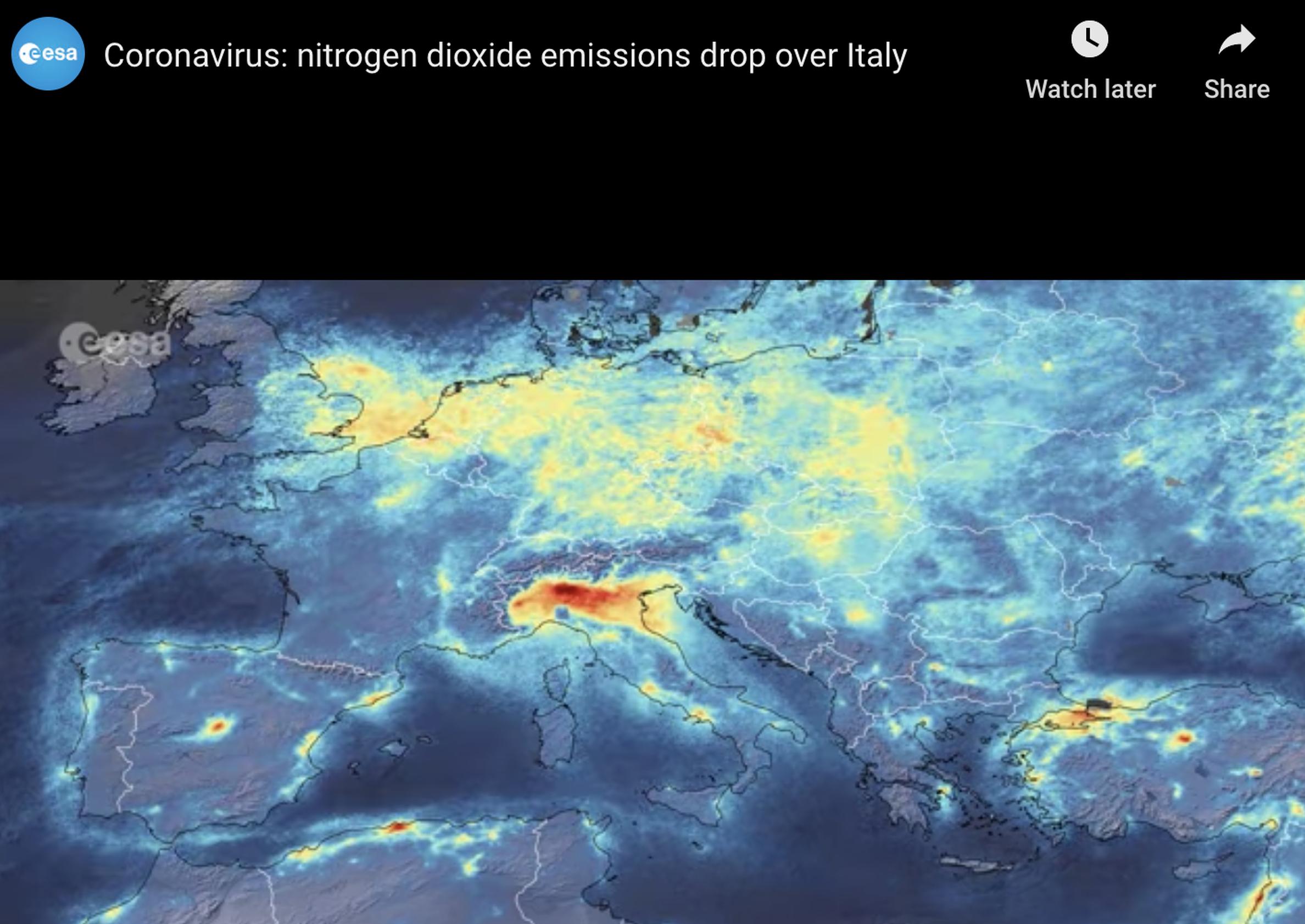 The National Aeronautics and Space Administration (NASA) has published satellite images capturing a signficant reduction in air pollution over China following its aggressive response to the COVID-19 pandemic. Air pollution over northern Italy has also fallen sharply after the coronavirus outbreak and the country's lockdown, according to data coming from the European Space Agency.
Lung damage from dirty air may worsen infections, but isolation measures improving air quality, reports The Guardian. 'Strict confinement measures in China, where the coronavirus outbreak began, and in Italy, Europe's most affected nation, have led to falls in air pollution as fewer vehicles are driven and industrial emissions fall. A preliminary calculation by a US expert suggests that tens of thousands of premature deaths from air pollution may have been avoided by the cleaner air in China, far higher than the 3,208 coronavirus deaths,' it notes.
Data coming from the European Space Agency's Copernicus Sentinel-5P satellite reveal the decline of air pollution, specifically nitrogen dioxide emissions, over Italy. This reduction is particularly visible in northern Italy which coincides with its nationwide lockdown to prevent the spread of the coronavirus.
Claus Zehner, ESA's Copernicus Sentinel-5P mission manager, comments: 'The decline in nitrogen dioxide emissions over the Po Valley in northern Italy is particularly evident.
'Although there could be slight variations in the data due to cloud cover and changing weather, we are very confident that the reduction in emissions that we can see, coincides with the lockdown in Italy causing less traffic and industrial activities.'
China's ggressive response to the COVID-19 pandemic saw it shut down factories and encourage residents to stay inside. Nitrogen dioxide is emitted by burning fuel, cars, power plants, and construction machinery and can contribute to a range of respiratory dangers and diseases – levels of the harmful chemical fell signficantly in Wuhan following the outbreak.
NASA noted there is often a decline in air pollution in parts of China in February as a result of the Lunar New Year but noted there was a larger decrease than usual recorded in 2020.
Fei Liu, Air Quality Researcher at NASA, said: 'This is the first time I have seen such a dramatic drop-off over such a wide area for a specific event.'