Public health bodies: why active travel and clean air must help tackle health inequalities
'England has lost a decade'. That was the conclusion from Sir Michael Marmot's review of Government attempts to tackle inequalities in health over the last 10 years, largely through creating and developing sustainable places and communities. What went wrong, and how can we do better?
04 March 2020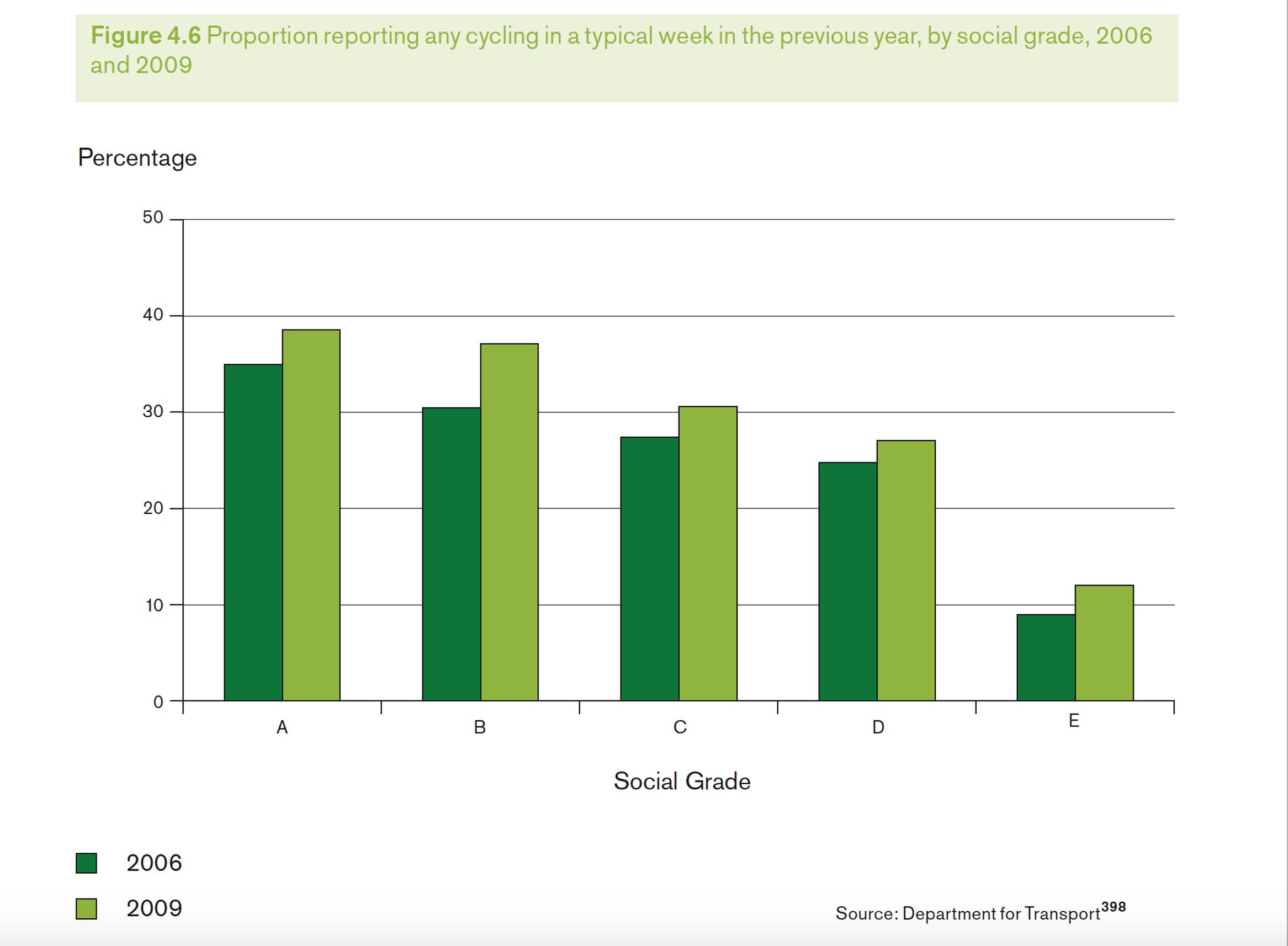 The original Marmot Review, Fair Society, Healthy Lives, was a landmark public health report from Sir Michael Marmot, professor of epidemiology and public health at University College London, in February 2010. It proposed a new, evidence-based strategy to address the social determinants of health, and led to the creation of a network of local authorities in England, including event hosts Bristol (along with Stoke, Newcastle, Gateshead, Somerset and Coventry), who worked in-depth to develop a 'Marmot' approach to tackling health inequalities, based on the Review.
Marmot looked beyond economic costs and benefits towards a goal of environmental sustainability. His Review contended that creating a sustainable future is entirely compatible with action to reduce health inequalities though promoting active transport, sustainable local communities and zero carbon houses, all of which have health benefits.
Yet 10 years on – albeit with climate change and poor air quality soaring up political agendas – the results are disappointing. According to a follow-on report, Health Equity in England: The Marmot Review 10 Years On, active travel for adults has increased, but inequalities have widened. There was a 5 percent increase in walking trips per year for those on the lowest incomes and 14 percent increase for those on the highest incomes between 2010 and 2018.
Marmot is not the only public health expert to emphasise the links between poor health and place-making. Earlier this month, the All-Party Parliamentary Group for Longevity launched its longer, healthier lives strategy: The Health of the Nation – A Strategy for Healthier Longer Lives. It found that women in the UK are living for 29 years in poor health and men for 23 years: an increase of 50% for women and 42% for men on previous estimates based on self-reported data. The APPG concluded: 'We need more urban design that supports healthy living, opportunities for walking and cycling – bearing down on the 40% of car journeys that are less than 2 miles – low-crime neighbourhoods, action on the environment and cross-governmental work on air quality'
In a related move, The King's Fund health charity has published a new strategy for the next five years. The strategy focuses on three strategic priorities, two of which is building healthier places and communities and tackling the worst health outcomes.
Bristol Mayor Marvin Rees, commenting on the latest Marmot findings, notes: 'Some of the key findings of the review should make for deeply uncomfortable reading for national policymakers.' The new report sets out clearly how poverty and deprivation affect people's health, he says, and specifically mentions exposure to poor quality environmental conditions and the resultant negative impacts on affect physical and mental health.
As the benefits of cleaner air and more active lifestyles become better communicated, they assume a greater importance both for national policy and for health equity interventions. Yet where leadership from national government has been found wanting, Bristol has stepped up, says the Mayor, 'by investing in the dramatic transformation of our transport network to connect people to people, people to jobs and people to opportunity; preserving green space, developing opportunities to take up sport and physical exercise; and bringing city partners together to harness the whole city's energy to agree and achieve the vision of a One City Plan.' He doesn't mention however, why Bristol City Council will miss its deadline for submitting final clean air plans to Government. The authority's controversial scheme would see Bristol become the first UK city to impose a ban on privately-owned diesel vehicles. Mayor Rees commented back in January 2020: 'We are now very close to agreeing a package of exemptions and mitigation measures that we feel will help lessen the impact.'
Health inequalities are largely preventable, argued the original Marmot report. Not only is there a strong social justice case for addressing health inequalities, there is also a pressing economic case. It is estimated that the annual cost of health inequalities is between £36 billion to £40 billion through lost taxes, welfare payments and costs to the NHS.
Local councils have a vital role in building the wider determinants of good health, and as public authorities move to adopt zero carbon strategies, the reasons for placing active modes centre stage have never been more compelling. Boosting active travel is a clear winner in the current drive to deliver much-needed social and environmental benefits across the population.
As Marmot noted in 2010: 'Aligning the sustainability and climate change agendas can help to frame the way healthy communities and places are created and developed, and create conditions that enable everyone to flourish equally, within the limits of finite ecological resources. Aligning these two agendas requires a conscious effort and will not happen automatically.'
This year's Public Health and Sustainable Transport event will look at why it can be challenging to work collectively to deliver more private car restraint, along with better walking, cycling and other active travel schemes – and importantly, how we can do this better. It will also highlight the success stories of how best practice and on maximising their contribution to better mobility, improved health outcomes, cleaner air, low carbon economies and strengthened community resilience.