'Oven ready' rail scheme could deliver growth, jobs and housing for SCR
03 March 2020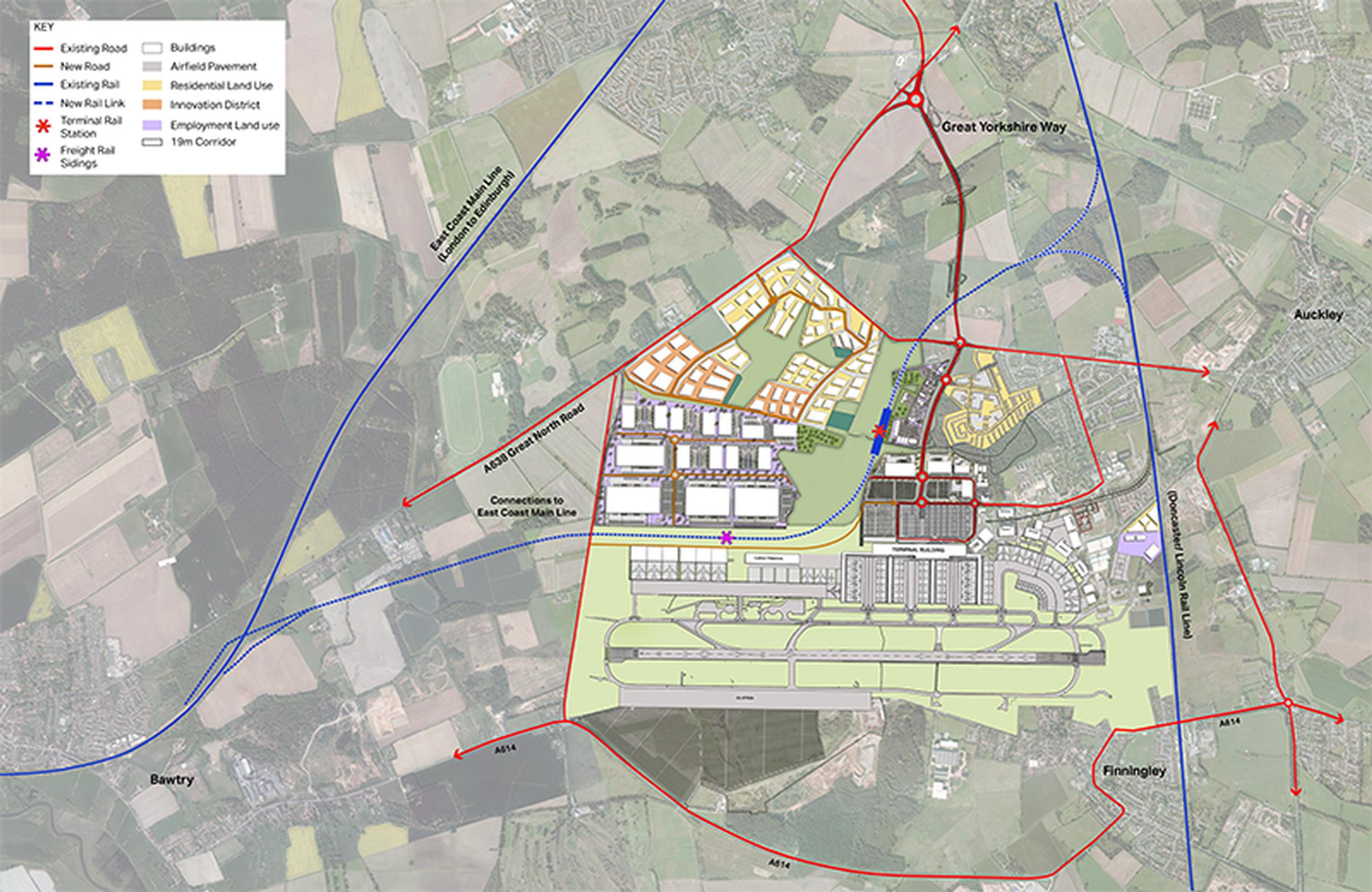 The Sheffield City Region, Doncaster Council and the Peel Group (owners of Doncaster Sheffield Airport) have taken a major step forward by submitting an outline business case to the Government which could deliver a new national and regional rail connection to Doncaster Sheffield Airport.
Ros Jones, Mayor of Doncaster, said: 'We have an exceptional record of delivering major infrastructure schemes on time and in budget that boost the economy and see real growth. This GatewayEast Growth Hub Rail scheme is 'oven ready' and demonstrates how Doncaster can deliver the North's essential economic growth ambitions, delivering jobs and housing locally and by unlocking further economic potential at the airport, our borough, Sheffield City Region and across the North. The rail connectivity will quadruple access to the growth hub for jobs and flights by a sustainable travel mode taking 23,000 tonnes of CO2 off the road network.'
With just 4.5 miles of new track required, the proposed GatewayEast Growth Hub Rail scheme will add high speed electrified rail connectivity to the UK's fastest growing airport, alleviate congestion on the East Coast Mainline (ECML), creating an airport with great potential to expand by making use of largely existing infrastructure.
Dan Jarvis MBE MP, Mayor of the Sheffield City Region, said: 'I am pleased that this critically important scheme has reached another key milestone with the submission to Government. The benefits to communities and businesses through connecting the country's fastest growing regional airport to the national and regional rail network are huge. We have to make sure that we get people off our roads and onto sustainable public transport. This investment would help make that a reality.'
The scheme could deliver 33,000 jobs in the North within the next ten years, 10,000 of them deliverable within just five years.
Critically, the plans quadruple the number of people with airport access via a sustainable transport mode from 2.4 million to 9 million within a 90-minute rail journey. It reduces the need for 18,000 Trans Pennine journeys taken by car, many of them through a national park, to the North West and removing 80 million road miles to more distant airports, taking around 23,000 tonnes of CO2 off the UK's road network.