New moves to boost inclusive transport practices, including Inclusive Transport Leaders Scheme
25 February 2020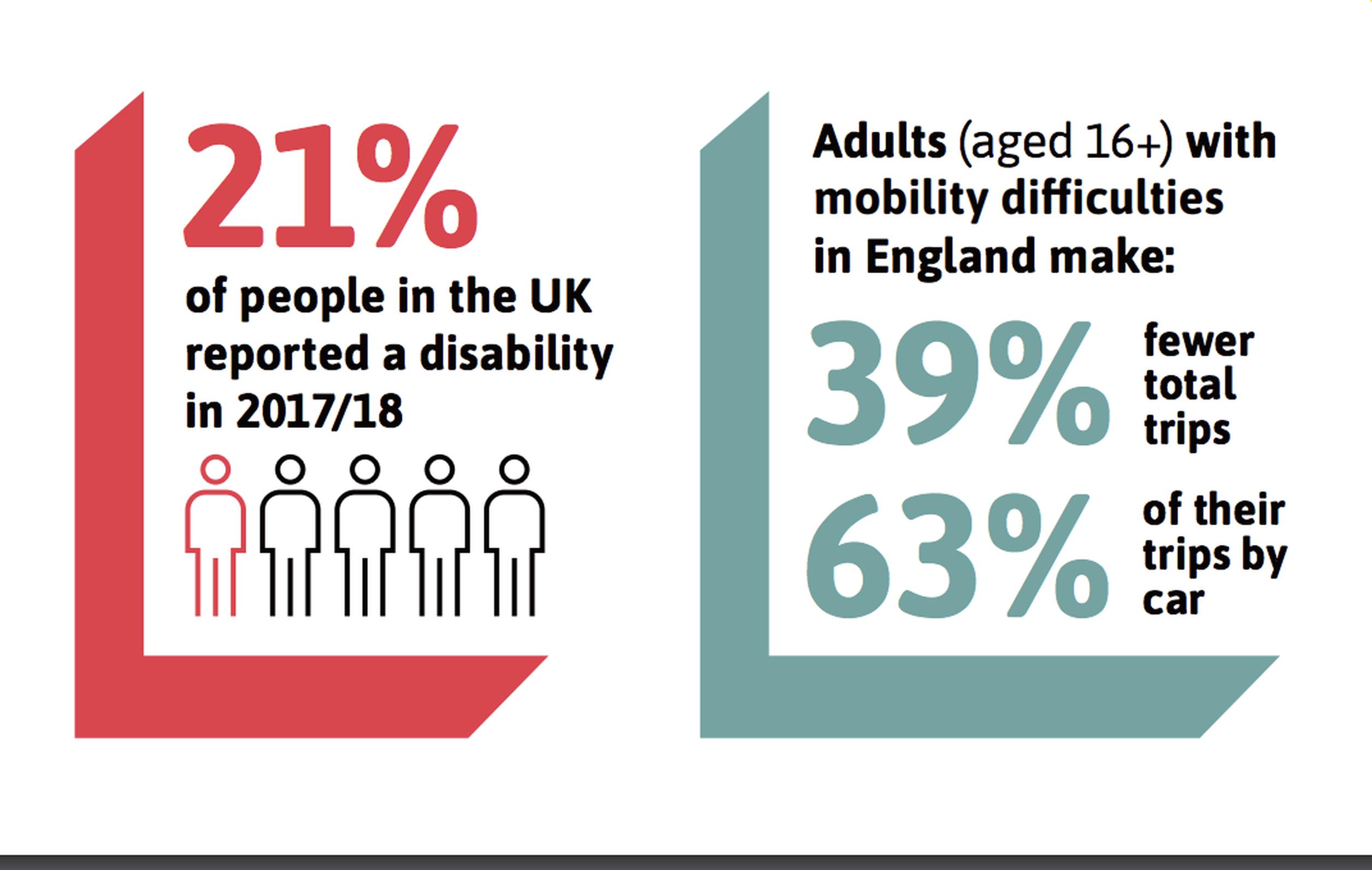 Transport Secretary Grant Shapps is 'accelerating progress' to improve accessible travel. The DfT has launched a new campaign to improve the journeys of disabled passengers on public transport, as 1 in 4 disabled people say the attitudes of other passengers prevent them from using public transport. The campaign will encourage everyone to reflect on how common, and often unconscious, behaviours can impact others and what we can all do to create a more considerate environment for passengers.
Alongside this, the department is launching its Inclusive Transport Leaders scheme, an accreditation scheme which will encourage, celebrate and promote best practice in inclusive transport. For an application to be considered as part of the first accreditation cycle, it must be submitted by 3 April 2020. Applicants will then be notified of the outcome of their application by 22 May 2020.
Further guidance on the scheme is available online.
In addition, new guidance and suggested research areas into accessible public realm have also been published.
Operators, such as bus and train companies, are encouraged to sign up to the Inclusive Transport Leaders Scheme, to be recognised for the positive actions they are taking to improve disabled passengers' experiences on public transport, and to encourage others to follow their lead
The scheme provides a framework that operators can use to make their services more accessible to disabled people. It also offers operators the opportunity to earn accreditations that acknowledge and celebrate their work.
Under the banner of the Inclusive Transport Leaders Scheme, participant operators will be part of a community. By putting disabled passengers at the heart of their service provision, this community will play a leading role in creating a more accessible transport system for all.
As one of the Department for Transport's Inclusive Transport Strategy commitments, the Inclusive Transport Leaders Scheme is part of the government's ambition to ensure equal access to the transport system by 2030 (with physical assistance if infrastructure remains a barrier).
There will be two further accreditation cycles in 2020. Read the promotional leaflet online.
These moves are informed by the DfT's 2015 rapid evidence review of the transport access barriers that disabled people experience, and the social, economic and commercial costs and benefits of implementing measures to overcome these barriers.
Key findings were:
the barriers for people with mobility and sensory impairments are better understood than those affecting people with a mental health, cognitive or behavioural impairment

there is a lack of evidence regarding the economic, social and commercial costs and benefits of accessible transport