Accessible public realm: new guidance and suggested research areas
25 February 2020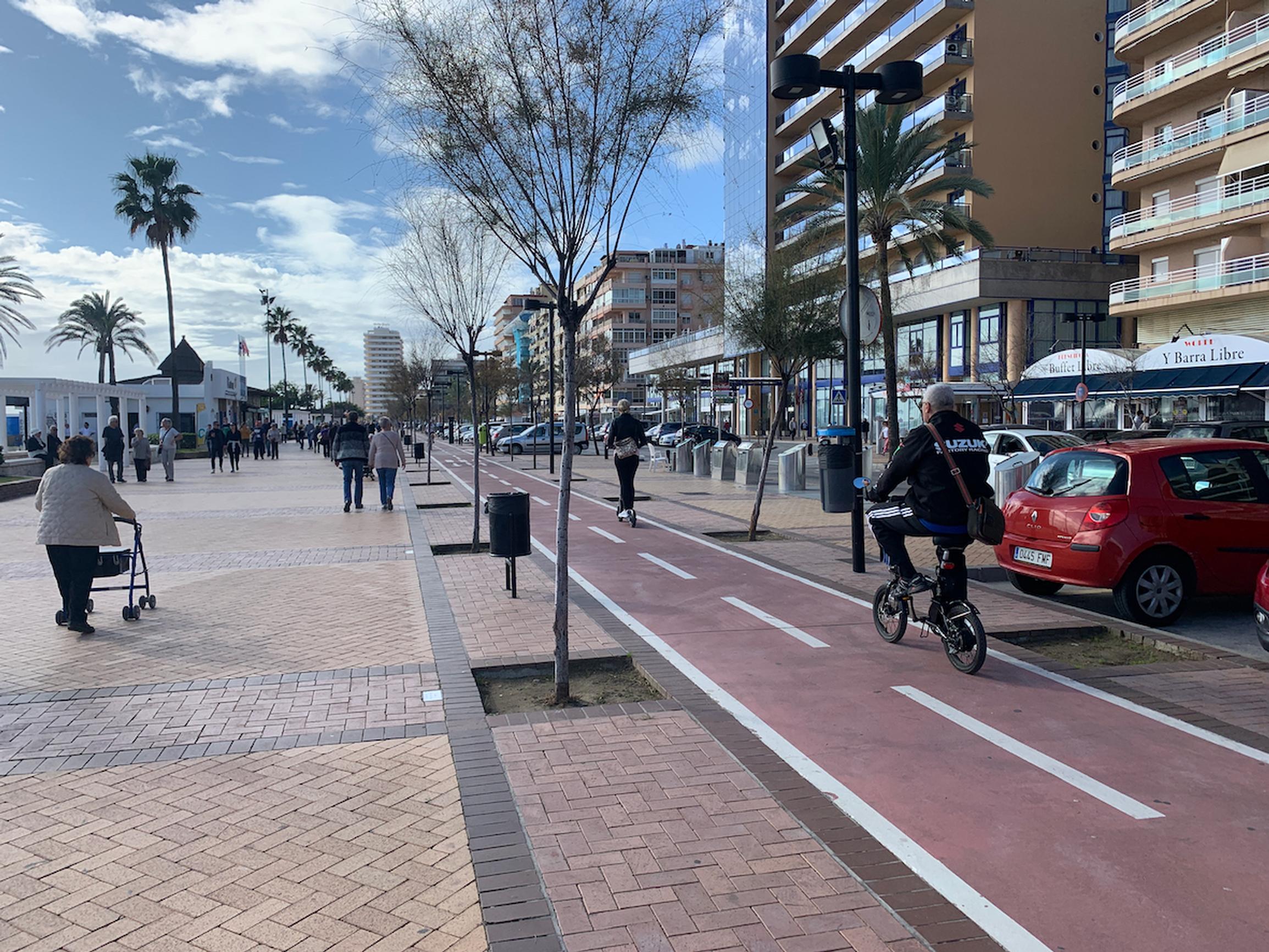 A recent report presents findings from research carried out by TRL, Urban Movement and Phil Barham Freelance Consulting, just published by the DfT, and informs proposed updates to the Government guidance documents Inclusive Mobility (published in 2002); and Guidance on the Use of Tactile Paving Surfaces (published in 1998). The research considered themes identified in a scoping study carried out previously, in four key areas:
Access the report and Annexes 1-5 online
Understanding the real-world implementation of tactile paving and how users interpret it
A key principle is that the need for tactile paving should be considered from the very start of schemes, following an integrated inclusive design process that reflects the public sector's obligations under the Equality Act. A well-designed scheme will minimise the requirement for tactile paving in the first place.
Reviewing guidance on the dimensions of mobility devices
The evidence currently available suggests that the minimum length specified in Inclusive Mobility is still suitable for manual and electric wheelchairs and Class 2 mobility scooters.
Investigating mental health, ageing, dementia, and non-visible disabilities, with a view to developing guidance for them
Several recommendations for improving inclusivity emerged from this study, some of which directly relate to updating existing guidance on the public realm. Pedestrian environments should be simpler, with distinct features and provision of clear information that aide navigation and confidence to travel. Other key recommendations included stricter implementation of guidance, greater collaboration between organisations, and improved training and education (focusing on the wider health agenda and encouraging empathy) for road users, organisations involved in travel and transport, and frontline staff members.
Identifying new technologies and infrastructure not currently considered within Inclusive Mobility
A literature review and stakeholder workshops were undertaken to consider whether the scope of the guidance in Inclusive Mobility should be broadened to cover new technologies and more recent developments in highway infrastructure. Additional guidance is recommended on:
Bus stop bypasses – reflecting concerns about their impacts on people with impaired mobility, but acknowledging the benefits to cyclists

Discouraging the mixing of cycle and pedestrian traffic on the same pathway

Making cycling facilities accessible to disabled cyclists and the use of cycles as a mobility aid
Design guidance in other documents that focused on cycling infrastructure may also need to be updated to ensure consistency between sources. There are several current initiatives by DfT, Transport Scotland, and other government bodies that have a bearing on the design of the built environment, and more specifically cycling infrastructure, shared-space, side-road crossings, and new personal mobility devices; these will all need to be considered in any future updates. Guidance on new technologies should be included, but it should set out general design principles and avoid duplicating existing technology-specific standards.
Across all research questions covered in the study, several important cross-cutting conclusions were identified: all user groups could benefit from a simplified, comfortable, legible street environment and from user-friendly public transport supported by good easily-accessible information.
In addition, Transport Secretary Grant Shapps is 'accelerating progress' to improve accessible travel. The DfT has launched a new campaign to improve the journeys of disabled passengers on public transport, as 1 in 4 disabled people say the attitudes of other passengers prevent them from using public transport. The campaign will encourage everyone to reflect on how common, and often unconscious, behaviours can impact others and what we can all do to create a more considerate environment for passengers.
Alongside this, the department is launching its Inclusive Transport Leaders scheme, an accreditation scheme which will encourage, celebrate and promote best practice in inclusive transport. For an application to be considered as part of the first accreditation cycle, it must be submitted by 3 April 2020. Applicants will then be notified of the outcome of their application by 22 May 2020.