Kent to support new Thanet Parkway station
21 February 2020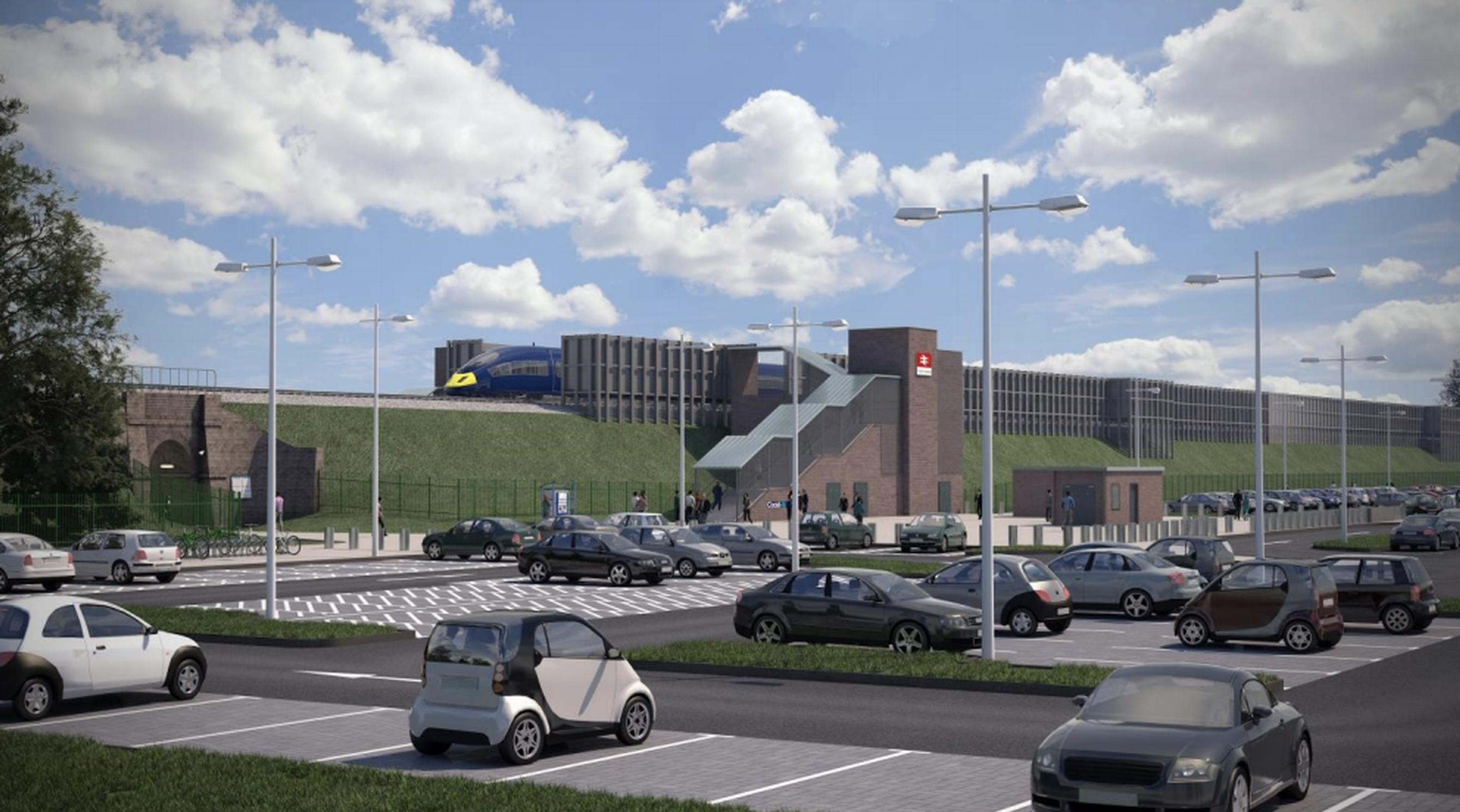 Kent County Council's Cabinet has agreed to contribute to funding Thanet Parkway station. Members agreed to provide up to £17.8 million for the proposed station, completing the funding package for the scheme at £34.51 million, with £14 million of Local Growth Fund allocated by the South East Local Enterprise Partnership (SELEP).
The decision comes following the results of a public survey in the station's catchment area of Thanet and north Dover that found 45% of those surveyed support the new station being built, with 12% neither for nor against. Previously KCC has been undecided about supporting the scheme as costs were projected to rise.
The main reason given in favour being that it would encourage employers to locate in East Kent.
Public consultations on the scheme have previously been held in 2015 and 2017, as well as a statutory consultation on the planning application in 2018, and also another when the planning application was resubmitted in November 2019.
Letters of support for the scheme were sent by local businesses including Pfizer and Discovery Park alongside Visit Kent, Canterbury Christ Church University, Kent Invicta Chamber of Commerce and Locate in Kent.
The scheme is also supported by both Thanet District Council and Dover District Council.
KCC Cabinet Member for Highways and Transport Michael Payne said: 'One of the reasons this scheme has been in the pipeline for so long is because of the amount of significant consultation that Kent County Council has done, allowing the considered decision to be made today.
'This is a project that is all about creating the infrastructure first, to provide support for economic development in the area and support the delivery of Thanet's draft Local Plan.
'Accessibility in East Kent is a critical barrier that has limited the potential of the area to attract investment and regeneration, even more so since the loss of ferry operations from Ramsgate and the closure of Manston airport.
'Improving connectivity is a vital step in attracting investment and job opportunities and I believe the Thanet Parkway project will help those aspirations.
'The proposed station will address these issues by capitalising on High Speed 1 services, bringing Thanet to around one hour's journey time of London, improving the perception of East Kent as a place for investment.'
Changes have been made to the design as a result of feedback to the previous planning application, including removing the proposed footbridge over the railway line and utilising the existing Petley's Arch underpass instead.
Access into the station from Hengist Way will also now be a left-in, left-out arrangement allowing free-flow of traffic eastbound between the Sevenscore roundabout and the Lord of the Manor roundabout without the need to stop at traffic lights.