Winning hearts and minds: a lesson in how smart approaches are delivering citizen-focused services
Smart Cities and the Internet of Things (IoT) have transformed the way we manage, think about and interact with our urban environments, from transport to deliveries. Dr Joanne Phoenix, Executive Director at technical innovation hub Sensor City, shows how The Internet of Medical Things (IoMT) is using rich data from connected applications and devices to provide, monitor and prioritise individual needs
17 September 2019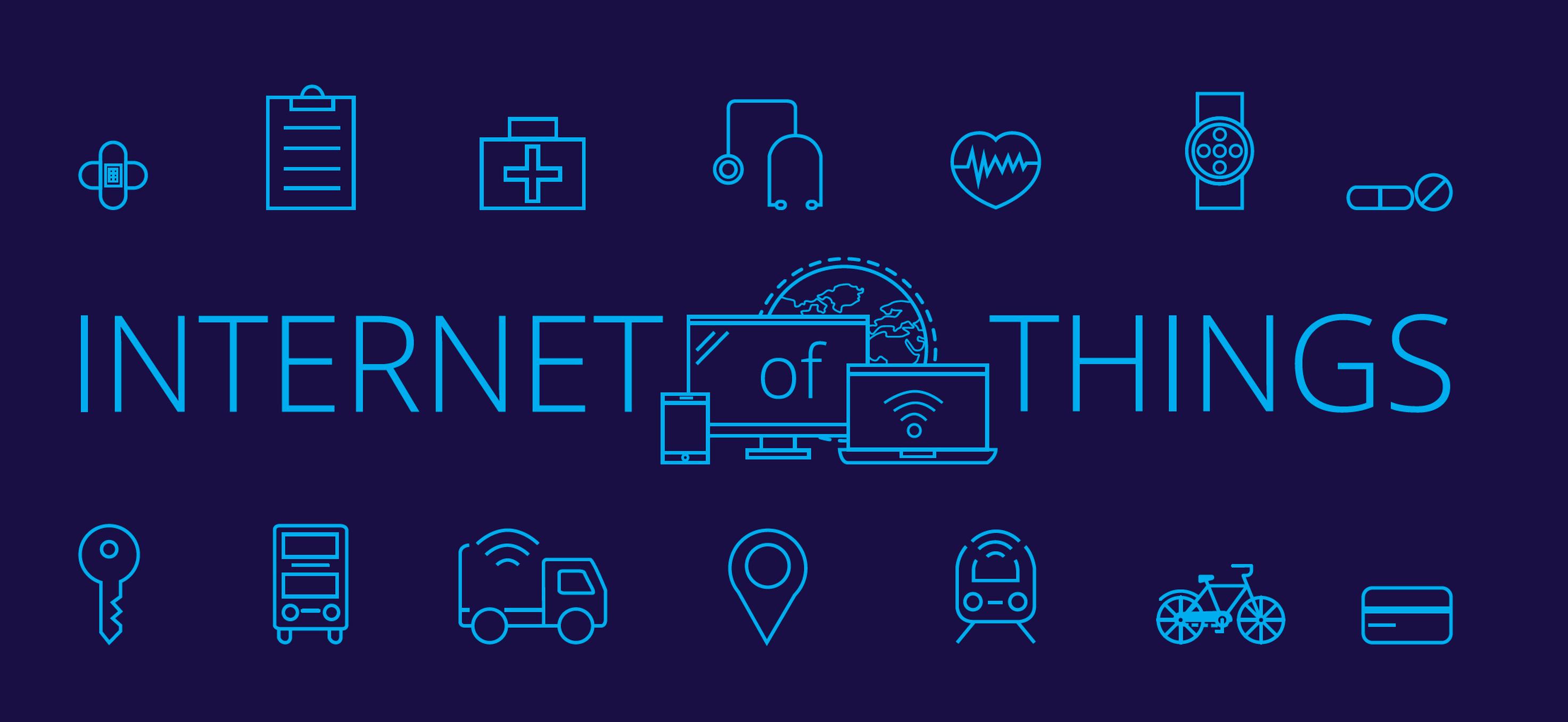 There's no escaping the fact that when it comes to the delivery of health and social care, we're facing a growing global problem. We live in an age where the financial and human resources needed to deliver healthcare safely and effectively are stretched to the limit. With this in mind, Sensor City has been awarded a £3.5m grant to investigate the opportunities of 5G community Wi-Fi in health and social care. The grant is one of only six awarded through the Department for Digital, Culture, Media and Sport (DCMS) 5G Testbeds and Trials programme which aims to spearhead efforts to make the UK a world leader in 5G.
Sensor City, the joint venture project between the University of Liverpool and Liverpool John Moores University, will lead a consortium made up of public sector health suppliers, the NHS, university researchers, local SMEs and a leading UK 5G technology vendor. Funded for one year in the first instance, the project will see high value technologies including low-cost open source 5G networks, artificial intelligence, virtual reality and the Internet of Things deployed across deprived communities in the Liverpool City Region test bed.
Dr Joanne Phoenix, Executive Director, Sensor City, Liverpool, will be speaking at Smarter Tomorrow
Looking at healthcare spending globally, Deloitte predicts it will grow by 4.2 per cent per year, from $7.1 trillion in 2015 to $8.7 trillion by 2020. This prediction highlights how the cost of healthcare will become prohibitive to most unless new approaches are adopted.
One of the biggest contributors to the challenges facing healthcare is the ageing population, a group which is putting unprecedented pressure on resources. Worldwide, it is expected that there will be two billion people above the age of 60 by 2050, of which 21% will be over 80 years of age. In the EU presently, 18% of the population is over the age of 65 and this will increase to one in four by 2025. Closer to home, we know that the NHS currently spends around 40% of its total budget on those who are over 65.
As our aging population continues its upward trend in the coming years, it's imperative that healthcare providers act now and start to look at new approaches to delivering vital services to patients. In fact, this may require a whole shift of approach towards a system based on preventative measures and education when it comes to patient care, rather than one which is heavily burdened by providing immediate cures and treatments.
However, in our age of connected devices healthcare trusts have technology available to them to help them rise to the growing challenges. When it comes to putting prevention at the heart of healthcare, technological approaches will become increasingly important for delivering patient care that is cost-effective, less labour intensive, and most importantly, meeting individual patient needs.
The Internet of Medical Things (IoMT)
Smart Cities and the Internet of Things (IoT) have transformed the way we manage, think about and interact with our urban environments. Applying this same logic and approach to our healthcare services is vital if we're to continue offering a sustainable service. The Internet of Medical Things (IoMT) is set to play a huge role in making this a reality, given current and future challenges. In fact, the evolution of such technology for medical purposes couldn't have come at a better time.
It's estimated that there are already 3.7 million connected medical devices and systems in play today, with predictions telling us that the IoMT market will reach $137 billion worldwide by 202[1]. This certainly gives an indication of how much healthcare services will become reliant on technology. What's more, it shows that there will be an increasing need to get technological innovations aimed at the healthcare sector to the market as quickly as possible. This is certainly a sector that my own organisation Sensor City is, and will be, much more involved with in the coming years.
As outlined in the recent Ericsson From Healthcare to Homecare report, the IoMT will play a key role in decentralising hospital-based care; support the centralisation of patient data and enable patients to be reliably and continuously monitored via wearable technology – giving them greater access to remote care.
Technology to support prevention before cure
If we take wearable technologies alone, there is a huge opportunity for health care providers to reduce costs and promote the 'prevention over cure' agenda. What's more, the flexibility and improvement in care that can be provided to patients will be substantial. Early detection of patient deterioration and avoidable deaths will be an overarching benefit of the IoMT and those wearable technologies it integrates with.
When it comes to cost saving factors, it's been predicted that if only 5% of high-risk patients are continuously and autonomously monitored via wearable technology, a saving of €4.3 million could result per 30,000 admissions. We know that across the EU there are approximately 180 million hospital admissions every year. Based on the cost saving of wearable technology within an IoMT ecosystem, this could result in a saving of approximately €26 billion.
Illustrating the vast opportunity presented by the IoMT and wearable devices in the UK, it was reported in April 2017 that 4 in 10 patients being admitted to accident and emergency units were not being reviewed quickly enough. In addition, in the previous year there were 15,722 deaths in hospital or within 30 days of discharge. A prime factor in these deaths was attributed to staff shortages and inadequate monitoring. Given the technology now available, these deaths could have been avoided.
Luckily, wearable technology approaches to healthcare are now being explored and invested in. For instance, the EU H2020-funded Nightingale programme is challenging industry to improve patient safety by developing systems that can accurately identify patients at risk of deterioration and thus deliver all the associated benefits that such an ability would bring. This programme has demonstrated just how the IoMT sector can really level the innovation playing field, with UK-based start-up Sentinel Biosensors Ltd competing against large corporates with its trial of a wearable device that will monitor patients every 120 seconds and which uses AI approaches to compare vital signs and advise care providers on prognosis and management.
Infrastructure developments in the sphere of 5G connectivity will also play a huge role in making the IoMT more accessible and more reliable for healthcare providers and their patients. For instance, it will bring greater scope for remote patient monitoring, and give patients the flexibility to perform vital tests and measurements from their own home – saving valuable staff and financial resources within hospitals. In addition, it will also bring greater patient comfort and satisfaction given that they won't have to be on hospital premises to receive care – a real benefit for patients with challenges relating to mobility.
What's more, with the evolution of the IoMT, hospitals and healthcare facilities will come to act as huge repositories of data.
With this rich data from connected applications and devices, healthcare professionals will be able to provide an even greater level of objective reporting when it comes to patient diagnostics. Using the right technology, healthcare professionals will have the data they need to make better informed decisions using objective reporting together with more subjective patient feedback. This will not only speed up the diagnosis of patients, it will also help healthcare professionals play a more strategic role when it comes to the administration of treatments and services.
Are there challenges to technological adoption in healthcare?
Although the IoMT has the ability to transform healthcare, it does face some challenges too. Like many industries, the healthcare sector is subject to very stringent regulation. As a result, the adoption of IoMT will not come in the form of an immediate switch over, but more of the continued evolution we're already starting to see.
Data handling and security is also creating challenges for healthcare authorities in the UK. This is perhaps more poignant for the sector given the £92 million the NHS lost as a result of the WannaCry hack in 2017. Like Smart Cities, healthcare facilities will need to have the right digital infrastructure in place to unlock the true potential of smart medical devices in the coming years. They must also ensure they have the right data storage and security technology in place to prevent sensitive patient data from being stolen.
Finally, the current older generations in our society are not technology savvy on the whole, and the digital world can be very daunting for them. Time will obviously change this situation, but the budget constraints are real now. As a result, healthcare providers need to be mindful that any technological path they take is accessible for all – particularly the elderly, who, as we have seen, are the predominant users of healthcare services.
The IoMT – along with the devices, sensors and applications it integrates with – has the power to change how healthcare is provided, monitored and prioritised. Although prevention has always been the mantra of many healthcare services around the world, it's only now that they've had the technology and tools to take effective action. Although the road to fully integrated IoMT will be one of slower transition, the long-term benefits could, in time improve, the lives of each and every one of us.