Essex commits to tackling car dependency
This year's Cycle County Active County boasted a rich, varied and thought provoking programme. Deniz Huseyin offers a snapshot of just some of the issues discussed.
17 September 2019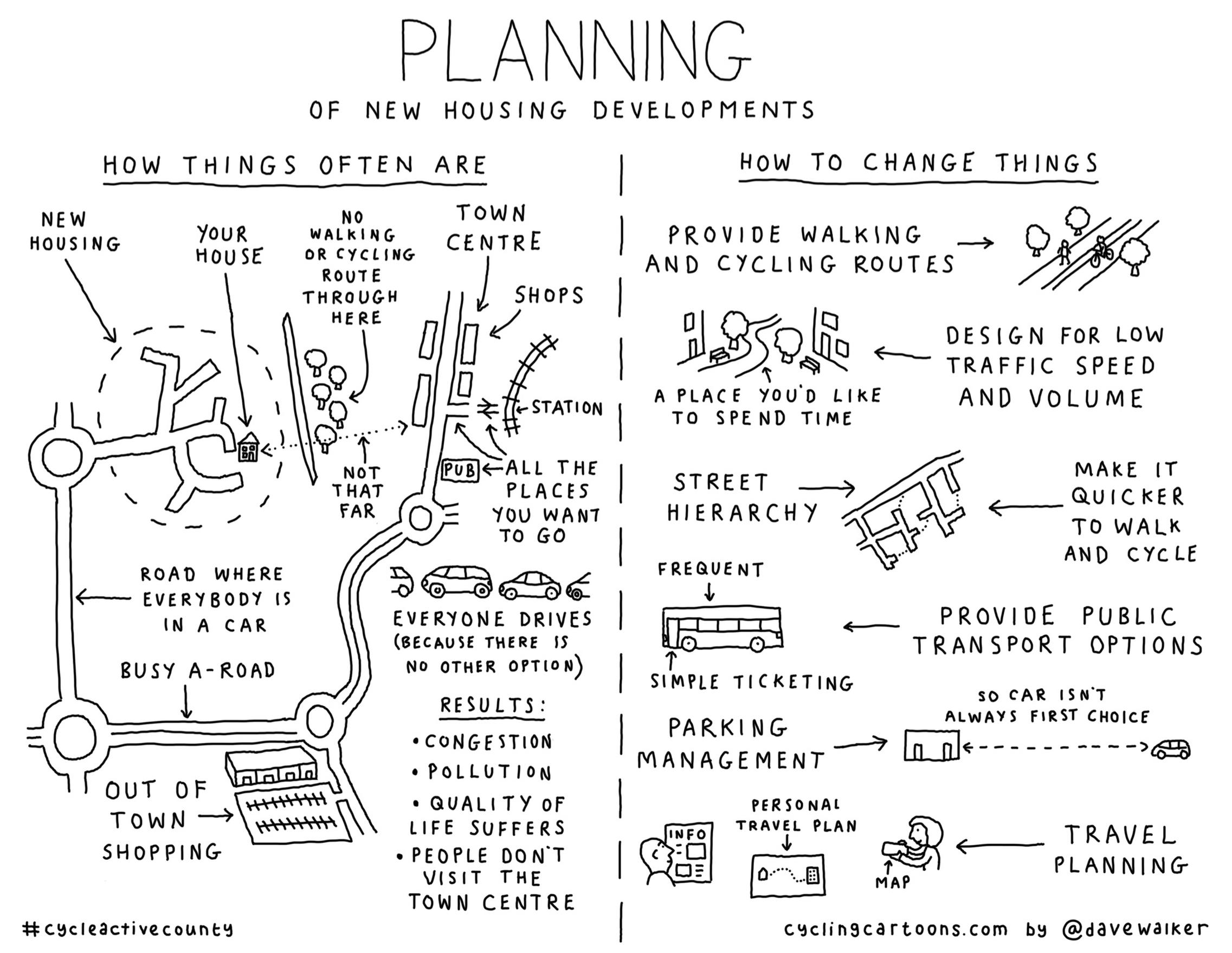 More than 500 people converged on Chelmsford, Essex, last week for the UK's premier event for active travel practitioners. Over two days there was a host of illuminating presentations, stimulating debate, product demonstrations, networking and 'cycling safaris'.
Stephen Fidler, deputy director in the Department for Transport's strategic roads division, struck an upbeat note, stating that active travel has become more prominent across the department. A third of the Government's Transforming Cities Fund allocated so far – around £320m – is being spent on active travel schemes, Fidler pointed out. "This is a pretty substantial proportion, and some local authorities are providing 50% [match funding] which shows a huge level of commitment and ambition."
He told delegates: "I have been chairing one of the panels looking at major road investment proposals from local authorities, and the vast majority of schemes include an active travel component, with high quality cycling and walking provision. And where it isn't included our team has asked why. I don't think you would have seen that in the DfT or at local authority level two or three years ago."
The DfT has done "some good stuff" and is pledging more investment for cycling and walking, conceded Lilian Greenwood, Labour MP and chair of the Transport Select Committee. "But it simply isn't enough," she said.
This is set out in the committee's report, Active travel: increasing levels of walking and cycling in England, published in July. A response from Government is expected shortly, though this could be delayed if a General Election is called, said Greenwood.
The £2bn pledged by Government for the five-year period up to 2021 represents only 1.5% of transport spending in England. Active travel should get 5% of transport spending by 2020 and 10% by 2024, she said, backing the demands of the Walking and Cycling Alliance, whose members include Cycling UK, Sustrans, Living Streets, British Cycling and The Ramblers.
"That is the kind of step-change in funding that is required if we are really going to see the increase in active travel that is needed. We have new ministers at the DfT and Treasury and we wait to see if they are going to give active travel the priority and funding that we at the committee think it needs.
"The Government says it is committed to getting serious about tackling the climate crisis, and walking and cycling has a hugely important part to play in that."
Essex County Council wants to encourage people out of their cars, said deputy leader and cabinet member for infrastructure Kevin Bentley. But he expressed concern that people on new housing estates are often forced through lack of choice to be car-dependent. "The way we do planning in this country is bonkers," he said. "We give local authorities a housing target, which they need to meet, and that's it! But what about spatial planning? How do people get around from that area, not just the immediate area but a five to ten-mile radius?"
He cited the development of Harlow & Gilston Garden Town, north of Harlow, where 16,000 new homes are due to be built. Infrastructure will be installed to encourage people to use alternatives to the car, said Bentley. "Before the houses are built we will put in cycleways, walkways and bus routes. If you live in this garden community you can get to work without even thinking about getting in a car, and doing it safely, quickly and cost effectively. That is the way we need to plan – we have to lobby Government to change how we do planning in this country."
Cycling UK's Duncan Dollimore offered an example of a housing estate designed chiefly for car travel. He told delegates about his experiences living on a development just outside Tonbridge, Kent, last year.
"I realised I was using my car more than I had for years, particularly for short journeys. I was living on an estate which was, as the crow flies about 700m from the train station and the shops, restaurant and pub but there was no way to walk or ride a bike there. The only way to get there was to go two miles on a horrible road, with no pavement. My choices had been designed out, it was not because I was being lazy."
He urged colleagues working to promote active travel to communicate, using plain language, how poor planning affects people's lives. "If we don't change the way we deal with design we will see more people living in isolated estates, more social isolation, more fragmented communities, added to the decline of the High Street, more people using cars and getting fatter. "
Among those attending Cycle County Active County was cartoonist Dave Walker, who tweeted his visual interpretations of issues discussed. One of his works are reproduced above with his kind permission.
See the Cycle Safari video filmed by Silvia Cassoran, Barcelona's sustainable mobility project manager