Liverpool City Region ramps up plans for 'climate justice'
23 July 2019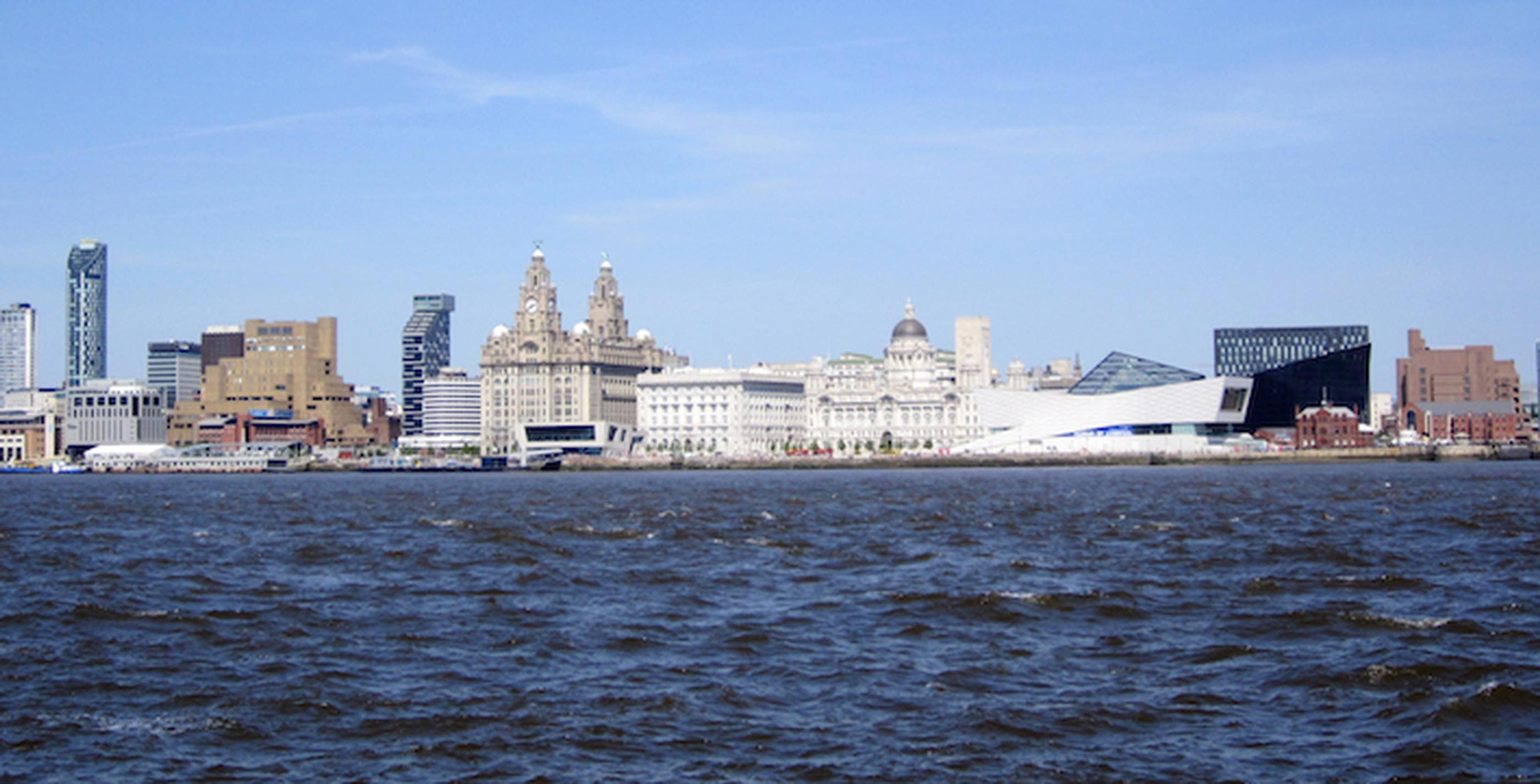 Having declared a Climate Emergency in May 2019, the Liverpool City Region (LCR) has set out new targets for tackling climate change, and will develop a full Climate Action Plan by December 2019. Key elements of this plan involve decarbonising transport, including the recent Vision For Bus and reducing the transport network's impact on the environment by investing £8m in the first phase of a new 472 mile walking and cycling network, and overhauling port and logistics planning. In June 2019, LCR published a Transport Plan, stating that it is 'working to reduce the transport network's impact on people and on the environment in order to support its commitments on the Climate Emergency, air quality and carbon emissions'.
Other targets for the Liverpool City Region are plans:
To deliver Europe's largest tidal power project by 2030
To deliver a robust digitisation plan to boost efficiency
To triple the volume of energy generated by offshore wind in Liverpool Bay by 2032
To replace all methane with hydrogen from the city region's gas grid by 2035
To deliver a network of at least eight zero-carbon refuelling stations (hydrogen and electric charging) across the city region by 2025
To meet the city region's hydrogen demand from transport, industry and heat from clean hydrogen produced within the city region from 2023
In addition, in the first initiative of its kind in England, Liverpool City Region is working with the Royal Town Planning Institute (RTPI) on a resilience policy for the city region's 1.6 million residents.
The policy is to be incorporated in the city region's emerging Spatial Development Strategy (SDS), will have legal weight and will join up housing, transport, green space and other planning policies across the region to mitigate the effects of climate change.
The RTPI and the Combined Authority will work with Halton, Knowsley, Liverpool, Sefton, St Helens and Wirral councils, alongside experts from the Universities of Liverpool and Manchester to pinpoint specific issues and needs of the whole Liverpool City Region.
The project is driven by the concept of 'climate justice' and puts fairness, equality and inclusion at the heart of the city region's response to climate change.
Steve Rotheram, Metro Mayor of the Liverpool City Region, said: 'In my election manifesto I pledged to ensure, wherever possible, that new developments are built in the right places and to safeguard the future of our environment. This important work is key to fulfilling that promise.'
The Metro Mayor added: 'We declared a Climate Emergency because we recognise the need for urgent action to tackle the severe consequences of climate change.
'As a city region we were the first in the country to adopt a target to be Zero Carbon by 2040, ten years earlier than the national target; we have launched a £10m Green Investment Fund; we are pioneering the use of hydrogen for transport; and we already have one of the biggest wind farm clusters in Europe in Liverpool Bay.
'But what makes us unique is our Mersey Tidal Power project, which has the potential to be truly transformative, generating enough power for up to a million homes and creating thousands of local jobs. And devolution means that we can make sure that local people develop the skills they need to flourish in this growing industry.?
'Climate change is the biggest threat we face globally and we will do everything in our power to make a difference at a local level.'
Councillor Gillian Wood, Deputy Portfolio Holder for Low Carbon and Renewable Energy, said: 'As a city region we are already one of the leading areas in the country for the low carbon sector, which will only become more important as we decarbonise our economy. We understand the urgency of the climate change threat which is why we are determined to continue to lead on developing alternative, green, renewable energy sources.'
The Combined Authority is already tackling climate change in a variety of ways, including:
A zero carbon target of 2040
The Mersey Tidal Commission
A £10m Green Investment Fund
£460m investment in new, state-of-the-art trains for Merseyrail network – improving and futureproofing green public transport
The cleanest bus fleet outside of London – with 7 out of 10 vehicles already low emission and 25 zero emission hydrogen buses arriving next year
Establishment of a Clean Air Taskforce
A brownfield first approach to development
Investment into the first phase of a £16 million 600km cycling and walking network
Background to the resilience policy
Victoria Hills, RTPI Chief Executive, said: 'We know that some of our most vulnerable communities will bear the brunt of climate change's impacts over the coming decades. Broad national and international climate change policies are not enough by themselves to address this; city-level plans that build communities' resilience according to unique characteristics of places in which they live will be crucial.
'In collaborating with one of the most forward-looking combined authorities on this pilot, we see an integrated approach to planning for climate change that supports the wider vision of an area.'
Once the SDS is published, future decisions on planning applications would need to take its policies into account, including those relating to climate change resilience. This will help push up standards and safeguard the city region against the effects of rising sea levels, increasing flooding and extreme weather events, and a range of other threats.
The work will feed into guidance the RTPI is producing for other organisations wishing to take a socially progressive and pragmatic approach to strategic planning for climate change.
The Metro mayor said: 'Climate change is the biggest challenge we face not just as a city region but as a society. We are the first city region in the country to work in this collaborative way with a national planning body on this globally significant issue. This work will help us understand how we can build climate change resilience into our future plans.'