UK to benefit from infrastructure research and innovation
Join us at Smarter Tomorrow to hear about DAFNI's ambitious work on protecting and improving the nation's vital energy, transport and digital communications infrastructure
22 July 2019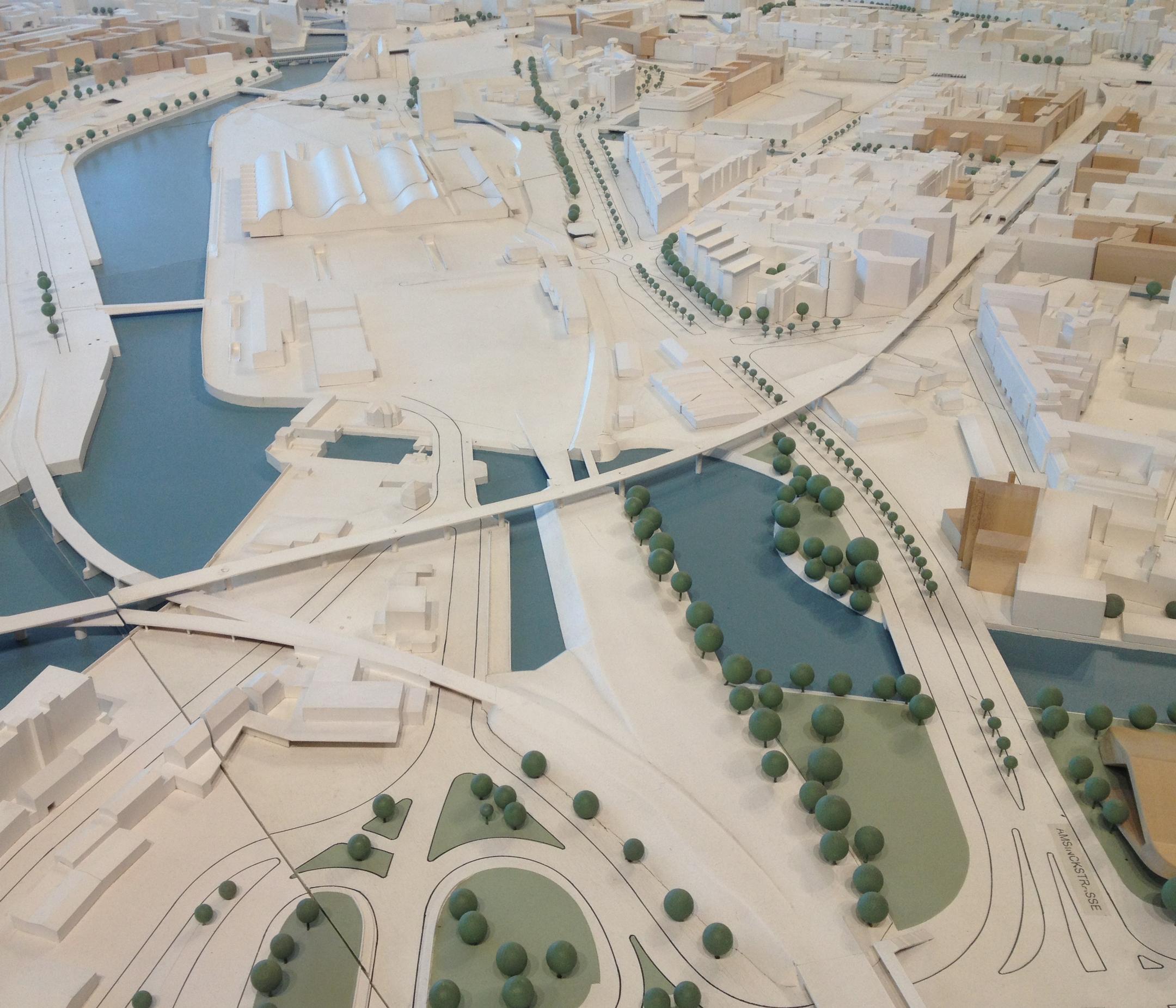 Data is playing an increasingly important part in the drive towards infrastructure which is better designed, planned, better value and more sustainable whilst underpinning productivity, health, and education. This is where the Data & Analytics Facility for National Infrastructure (DAFNI) comes into its own.
DAFNI was set up to bridge the gap between academic research, data analysis and strategic infrastructure planning. DAFNI is a world-leading centre for excellence in infrastructure and is managed by the Scientific Computing Department (SCD) of the UK's Science and Technology Facilities Council (STFC). It's part of a revolution in our ability to monitor, simulate and visualise national infrastructure systems. New data capabilities will provide unprecedented opportunities to innovate, transform infrastructure services and support the transition to a sustainable future. DAFNI is the tool that the infrastructure industry has been waiting for, and it has the power to make a real difference to people's everyday lives.
DAFNI Board member NIgel Cassidy will be speaking at Smarter Tomorrow about DAFNI's ambitious work on protecting and improving the nation's vital energy, transport and digital communications infrastructure, and how it will benefit local authorities. 'At a time when so much is changing for around the world climatically and politically, it's essential to look at how we shore up our infrastructure and ensure critical hotspots are identified,' he says. 'Nowadays it's hard to think of major infrastructure policy or decisions that haven't used some form of analytics, modelling and simulation. However those analytics are about to take a step change forwards.'
Infrastructure is at the heart of the UK's economy and productivity, running through transport, communication, energy, water supply and sewage systems, notes DAFNI. To prevent significant disruption to our transport, economy, well-being or even loss of life, it's essential that infrastructure is protected and scenarios explored to help counter threats such as cyber terrorism, extreme climatic events, or accidents.
Substantial investment goes into infrastructure: the UK's National Infrastructure Plan has set aside over £460 billion of investment for the next decade. This year's budget includes £28.8billion pledged to a strategic roads investment package, £770m to improve transport infrastructure in cities, and new funding for fibre and 5G investment.
In 2018, the Chancellor Philip Hammond commissioned a study on infrastructure resilience to identify how resilient the UK's infrastructure is now, and what needs to change to improve resilience and minimise cascade failures. He noted that: 'the development of the Data and Analytics Facility for National Infrastructure (DAFNI) provides a particular opportunity to undertake an in-depth analysis of resilience, working with key stakeholders.'
Identifying future shocks, threats and challenges
From DAFNI's perspective, the analysis is looking into the social-technical and economic impacts of systemic cascading failure across several interdependent sectors as a consequence of a disruption in one or more of its parts. This could include mapping how the failure of electricity sub-stations would impact on other critical national infrastructure, including transport systems, water supply, telecommunications, health, education and business services. This type of disruption can be caused by man-made actions (on purpose or as a result of error) or by natural events such as flooding, extreme heat or high winds, with extreme weather situations set to increase in frequency.
DAFNI will revolutionise the UK's ability to remain at the forefront of infrastructure research and innovation. Its state-of-the-art computing power will provide analytics and simulation across all infrastructure domains and its next generation visualisation will provide detailed information to better inform decision making. This will not only provide a greater understanding of the infrastructure needs for services for every household in the UK, but enable greater research into demand and therefore ensuring that the UK has an infrastructure that is both resilient and able to respond to an unpredictable future.
DAFNI was created in 2017 to provide world-leading research capabilities to help improve the nation's infrastructure systems, by making them more resilient and effective. With an ever-increasing population, it is vital for the country's growth to be sustainable. DAFNI can help ensure this by running highly-detailed simulations that show a range of scenarios and outcomes, which will allow important decisions to be made – such as where are the most appropriate places to build houses, how can everyone in the UK have access to the best mobile networks, and how do we protect the nation's homes from flooding.