National Cycle Network upgrade kicks off with Caledonia Way project
16 April 2019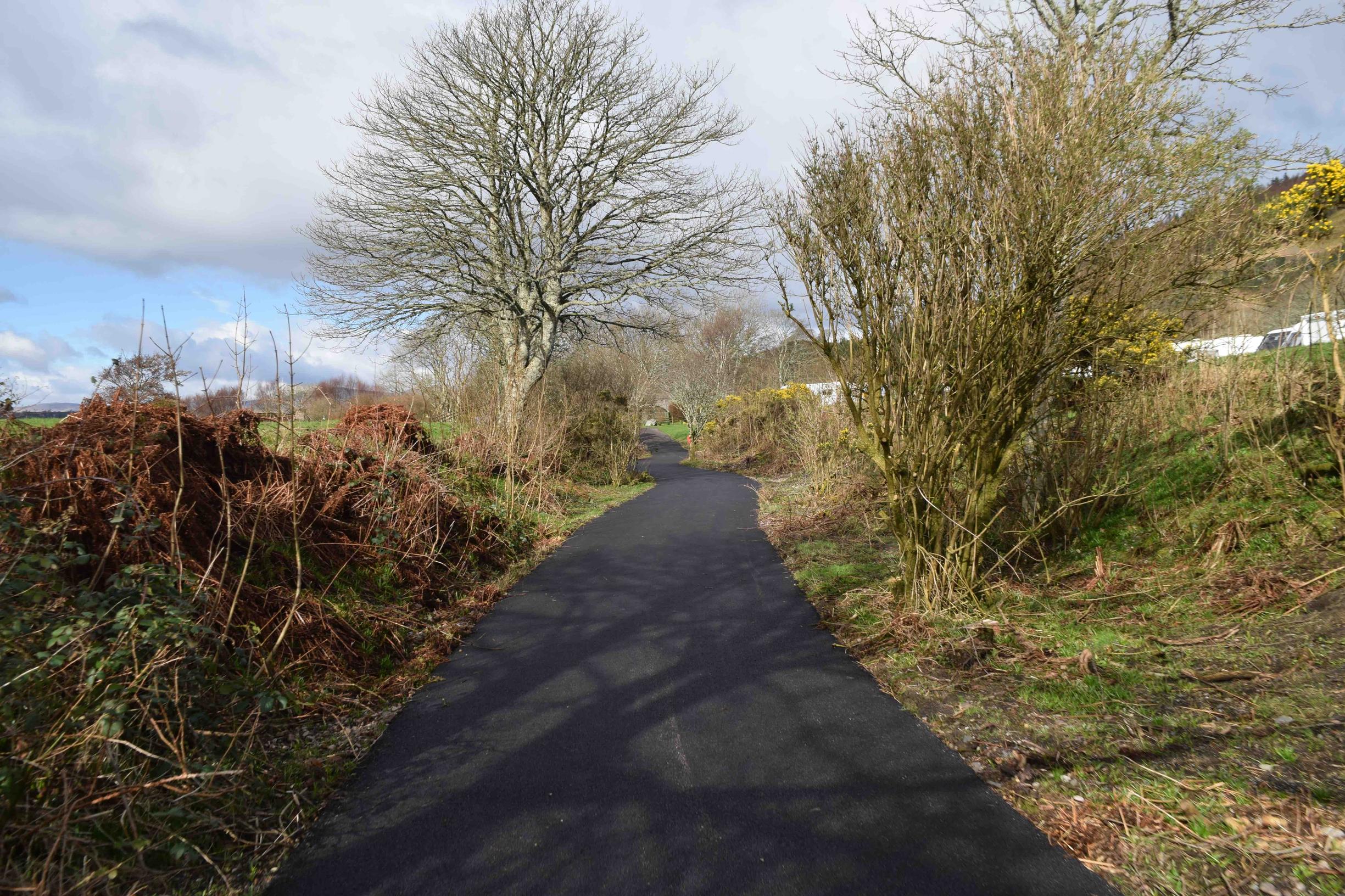 An ambitious programme to transform the National Cycle Network (NCN) has been launched with the opening of a traffic-free section on the Caledonia Way between North Connel and Benderloch in Argyll and Bute.
The new link at Ledaig - funded by Transport Scotland and delivered by the charity Sustrans – has opened after a decade of community and landowner engagement.
It forms part of a £2m investment by Transport Scotland in NCN Route 78 throughout Argyll and Bute and the Highlands. Previously the only route linking the two villages was a busy trunk road with no pavements on either side. Thanks to the new 1.5km traffic-free route (pictured above), pupils from North Connel attending Lochnell Primary School in Benderloch now have a safe route to school.
This marks the first of 50 'Activation Projects' earmarked by Sustrans for completion by 2023. Last year Sustrans set out its long-term strategy to improve the network in the Paths for Everyone report.
The charity aims to double traffic-free miles on the NCN from 5,000 to 10,000 miles by 2040. In all, the NCN, which covers the whole of the UK, is 16,575 miles long. Of this, 11,303 miles are on-road while just 5,273 miles are traffic-free.
The UK-wide revamp of the NCN will cost £2.8bn, estimates Sustrans' chief executive Xavier Brice. The cost of the 50 Activation Projects will range from £18,000 through to £6m, he estimates, with a £21m grant from the DfT covering the cost of 12 activation projects in England. Brice says: "The opening of this new link marks the start of delivering the vision we set out for the National Cycle Network: to create a network of traffic-free, safer and more accessible paths for everyone.
"The network is a UK-wide asset, the impact of which is felt by communities across all regions and nations. And this traffic-free path will do just that, from the way it will help boost tourism, bringing benefits for local businesses, to the way it will serve local communities connecting them to places, and to each other."
John Lauder, national director at Sustrans Scotland, adds: "With the section at Ledaig complete and construction of the next section at Keil Hill under way we will have a high quality route between Connel and Ballachulish soon.
"This is a project close to Sustrans' heart as it fulfils so many of our core values: connecting communities, responding to public need, engaging with local people and schools, reducing car dependency and providing high quality off road walking and cycling paths for everyone. It also represents an important milestone in the Scottish Government's commitment to improving the National Cycle Network making active travel safer and more accessible for all.
"A task of this scale requires time and dedication and I would like to thank local landowners, Transport Scotland, Sustrans' engineers, Jacobs, McGowan and local communities for their help in making this project a reality."