Shared Transport Masterclass: join us to set up practical shared mobility frameworks across the UK
The Shared Transport Masterclass will bring together operators, local authorities and potential mobility users to take the first steps in creating a practical framework, based on 'mobility pledges', that can guide the set-up for successful shared mobility
06 February 2019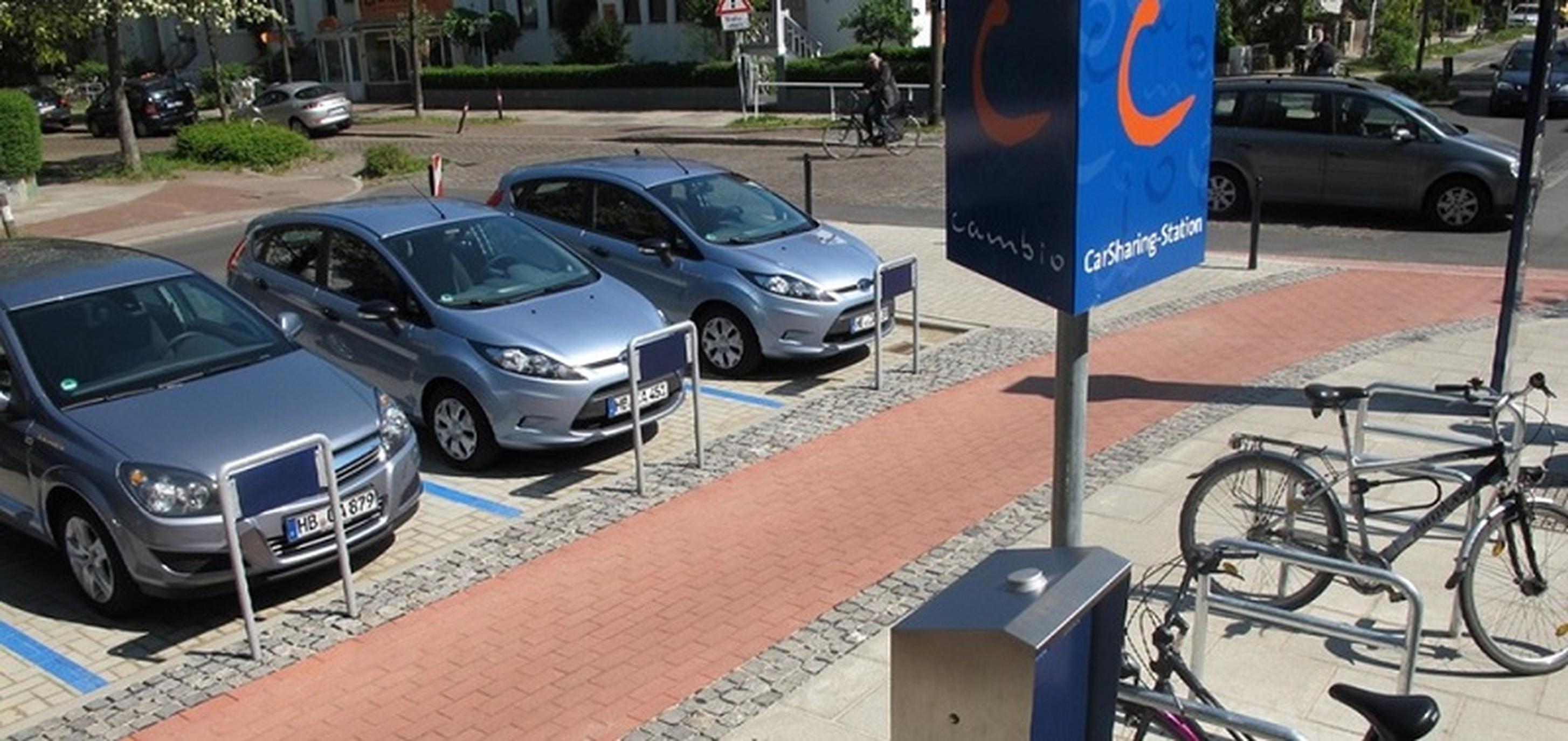 Shared mobility modes have great potential to address congestion and poor air quality challenges, but the practical delivery of an integrated shared mobility strategy is complex. The Shared Transport Masterclass on February 22 will bring together operators, local authorities and potential mobility users to take the first steps in creating a practical framework, based on 'mobility pledges', that can guide the set-up for successful shared mobility.
The mobility pledges are rooted in work that has been done over the past few years in northern Europe, via the SHARE-North project, to successfully establish workable 'Green Deals' on shared mobility and to establish physical 'mobility points': actual locations where several mobility solutions, such as bike share and car club access come together with other useful amenities such as e-commerce lockers, coffee shops and wifi hubs (for onward travel planning) in a single physical place.
Jeffrey Matthijs, Director at Car share Belgium (Autodelen.net), a member of the SHARE-North project (Shared Mobility Solutions for a Liveable and Low-Carbon North Sea Region: a project focused on developing, implementing, promoting and assessing car-sharing, bike-sharing, ride-sharing and other forms of shared mobility in urban and rural areas and employment clusters) and a speaker at the Shared Transport Masterclass, has been leading this pioneering approach to delivering shared mobility by 'securing voluntary pledges to take concrete action to fulfil common goals,' he says.
Now working with partners CoMoUK and others, Jeffrey is helping to develop a mobility pledge system for the UK. 'We are working to enable people to live without a car, or maybe, for those in rural areas, without a second privately owned car.'
The background is highly encouraging. Inspired by the Dutch Green Deal on car-sharing, SHARE-North partners Autodelen.net and Taxistop teamed up with Belgian organisations The Shift and The New Drive to launch the 'Shared Mobility Green Deal' with the Flemish Government on March 27, 2017, with a commitment to accelerate the growth of shared mobility in Flanders by 2020. They secured 80 participating signatories and 'pledging' to deliver more than 500 concrete actions to achieve ambitious goals, including:
Increasing the number of car-sharing members to 80,000 -
Doubling the companies undertaking actions to support carpooling
Increasing the number of bike-sharing members to 400,000
Multiplying the number of shared electric cars and bikes by a factor of five
It's all about combining forces, says Matthijs. The strength and beauty of the Green Deal, he notes, is the wide variety of different types of organisations involved: insurance companies, research institutes, regional provinces, cities, municipalities, the Polis network and umbrella federations of the car rental and motor industries. The plan now is to replicate this system in the UK.
The impact of different car-sharing options on users
The SHARE-North project has embraced many partner studies. In January 2019, it teamed up with the Horizon 2020 project STARS and host a car-sharing expert seminar in Bremen, Germany, focusing on the impact of different car-sharing options on users and their mobility behaviour. Gunnar Nehrke, Director of the German Carsharing Association (Bundesverband CarSharing) presented the results of a recent study carried out in the German cities of Cologne, Stuttgart and Frankfurt am Main, all of which feature station-based, free-floating, combined (station-based + free-floating) and peer-to-peer car-sharing. The study delivered interesting results on varying user behaviours, depending on the type of car-sharing they used, for example:
The number of car-free households is much higher among users of station-based and combined car-sharing varieties when compared to users of free-floating car-sharing alone
Reducing rates of privately owned car use is much lower among users of free-floating car-sharing users than of other varieties: 95% of free-floating car-sharing users still owned a car after joining a car-sharing scheme, whereas only 34% of station-based users still owned a car.
The users of peer-to-peer car-sharing tend to use the vehicles as a replacement for the classic car rental rather than for daily use
Integrating mobility management and shared mobility into housing developments
The SHARE-North project has also focused on the integration of mobility management and shared mobility into housing developments, and explored how parking regulations can be used to address these issues. You can download the presentations or the recording of the webinar here, and the SHARE-North webinar on Integrating (Shared) Mobility into Housing Developments provides some food for thought on parking regulations in development areas, how Dutch cities are rethinking parking and integrating mobility management into their developments, creating business cases through avoiding extra car parking in developments and generating innovative ways of managing available parking spaces and mobility services. The project also looked at how the City of Bremen in Germany has enabled investment in alternatives to parking spaces by adapting its parking codes for housing and office developments.
Mobility pledges for the UK
At the heart of the SHARE-North project is a core of organisations and people from across the North Sea Region that are focusing on behavioural change – by working together, stresses Matthijs. 'Our goals are practical and concrete,' he says. 'They might involve
establishing 20 mobility points before 2025, or looking for legislative loopholes and fixing them. The establishment of mobility hubs, in both public and privates spaces, is intrinsically linked to the development of mobility pledges through a voluntary engagement process. Delivering a mobility hub is definite action aimed at reaching a wider common goal.'
A focus on mobility hubs
Mobility hub networks began to take shape in Bremen, Germany, and have spread to a number of European cities such as Bergen, Norway, and cities across Flanders, as well as to Toronto, Canada. The hubs connect a variety of sustainable modes of transportation and services through a network of physical locations throughout a city or region, physically and electronically linking the elements necessary for a seamless, integrated, sustainable door-to-door urban trip. Hubs are customised to fit local needs, resources, and aspirations. Join us at the Shared Transport Masterclass and begin to plan mobility hubs for your city, town and region!