TfN to roll out rail smart cards across the North...
...amid calls to shred smart cards! Will systems like those currently being developed by TfN be future-compatible with emerging technologies?
26 October 2018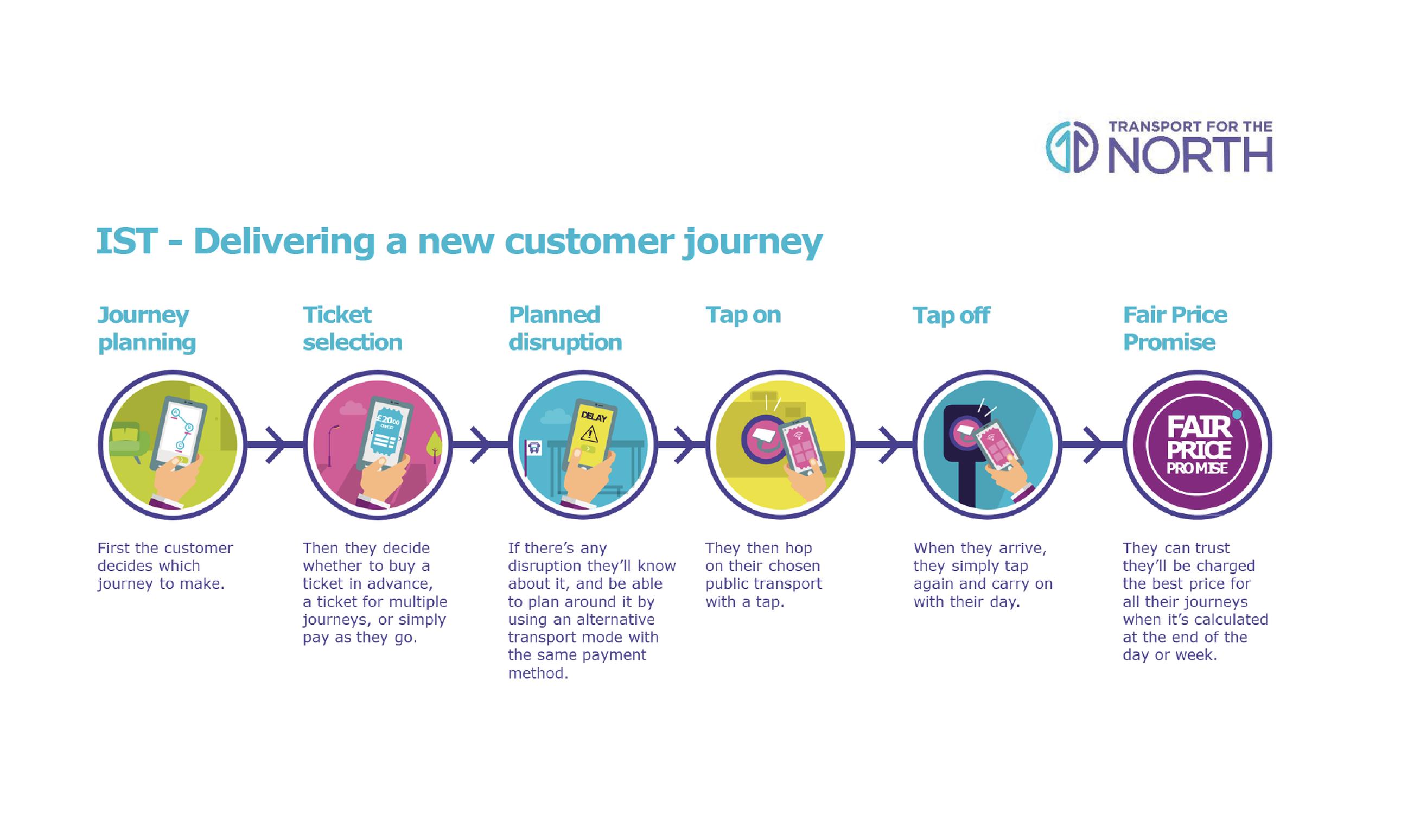 Transport for the North (TfN) is on course to deliver a smart card for rail solution across the region by December 2018, said Alastair Richards, Programme Director, Smart and Integrated Travel, TfN, speaking at Smarter Travel LIVE! 2018 last week. This is part of a nationwide programme to roll out smart ticketing for all rail travel in the country, he addded. Phase 2, from 2019, will focus on customer information, collaboration and innovation, including enhanced information on bus fares, planned disruption messaging, an open data hub, and a supported Knowledge Network with templates and tools to help operators introduce smart ticketing.
Phase 3, from 2020, will deliver an account-based system using contactless payments. This is the most ambitious part of the programme. It will bring a London-style experience to the North, with a 'Fair Price Promise' capped daily or weekly on multi-modal journeys, and the ability to make contactless payments using a mobile app or bank card. The geographic evolution of account-based travel will take in major conurbations first, followed by minor conurbations and then towns. Full coverage, including rollout to rural areas, will be complete by 2022.'
'This is a major project,' said Richards, 'bringing together 19 local transport authorities, three train operating companies and more than 400 bus operators with light rail networks, ports and airports. It will change the way the North travels: currently, 65% of rail commuters use a paper ticket purchased at the booking office or from a ticket machine. Smartcards and mobile usage are still not mainstream, according to a survey by Ipsos MORI in October 2018, although 61% of 18-34 year olds prefer electronic tickets, compared to 34% of 45-65 year olds.
Impressive plans, but what about the new ticketing technologies that are evolving month by month, for example the convergence of contactless and mobile, and ticketless, 'check-in agnostic' solutions that eliminate the need for tap in /out hardware? As the ticketing discussion at Smarter Travel LIVE! progressed, delegates queried whether
The answer, at least from TfN's Richards and Nigel Cullum, Business Development, ITSO, is yes, as long as we work together, which all the particapants present pledged to do through a series of working groups. But it can't be all about the tech, they agreed. 'Any integrated country-wide service needs to be designed around passenger needs rather than technology offers, stressed Cathryn Jones, Associate Director, SYSTRA. 'Passengers should be central to any debate about what is needed from a ticketing system.'
Tom Quay, CEO, Passenger Technology Group, warned that the convergence of contactless and mobile means that mobile apps must be used intelligently, as the success of any system revolves around trust. Behavioural change theory tells us that people are not always rational, and that despite obvious benefits to the end user, any ticketing strategy will stand or fall on trust. In June 2018, contactless payments eclipsed cash as the most common form of payment, noted Quay. Contactless is popular with users, and contactless plus mobile apps could equal a simple, seamless and informed transport experience, especially when integrated with software-powered 'Challenger Banks' such as Monzo that have put "mobile first" and apps at the heart of their plans,' says Quay. 'Jump aboard a bus, tap the same card you use in the shops, then take a seat and monitor your travel 'account' transactions. If we make it simple, then travelling by public transport is something we are are much more likely to do more of,' adds Quay.
'If we don't get this right from the passengers' point of view, then we will miss a huge opportunity to attract more people to use public transport,' added Jones. 'We need to encourage people to just get on to public transport and not worry about the fares. But for this to happen, back offices need rules and standards.'
But the question remains: how simple can ticketing be for the traveller, and which solutions will appeal the most? 'Smart cards are evil, old-fashioned and expensive, and aren't passenger-friendly, commented Carl Partridge, CEO, UrbanThings. 'They give no operational insights, even if stored on mobile phones.' His mission is to create seamless journeys that are ticketless and 'check-in agnostic', using technololy such as beacond and Hex Tags, so eliminating hardware and, potentially, barriers to emerging Mobility as a Service schemes.