Transport planning does not measure full benefit of active travel, says City Science
26 October 2017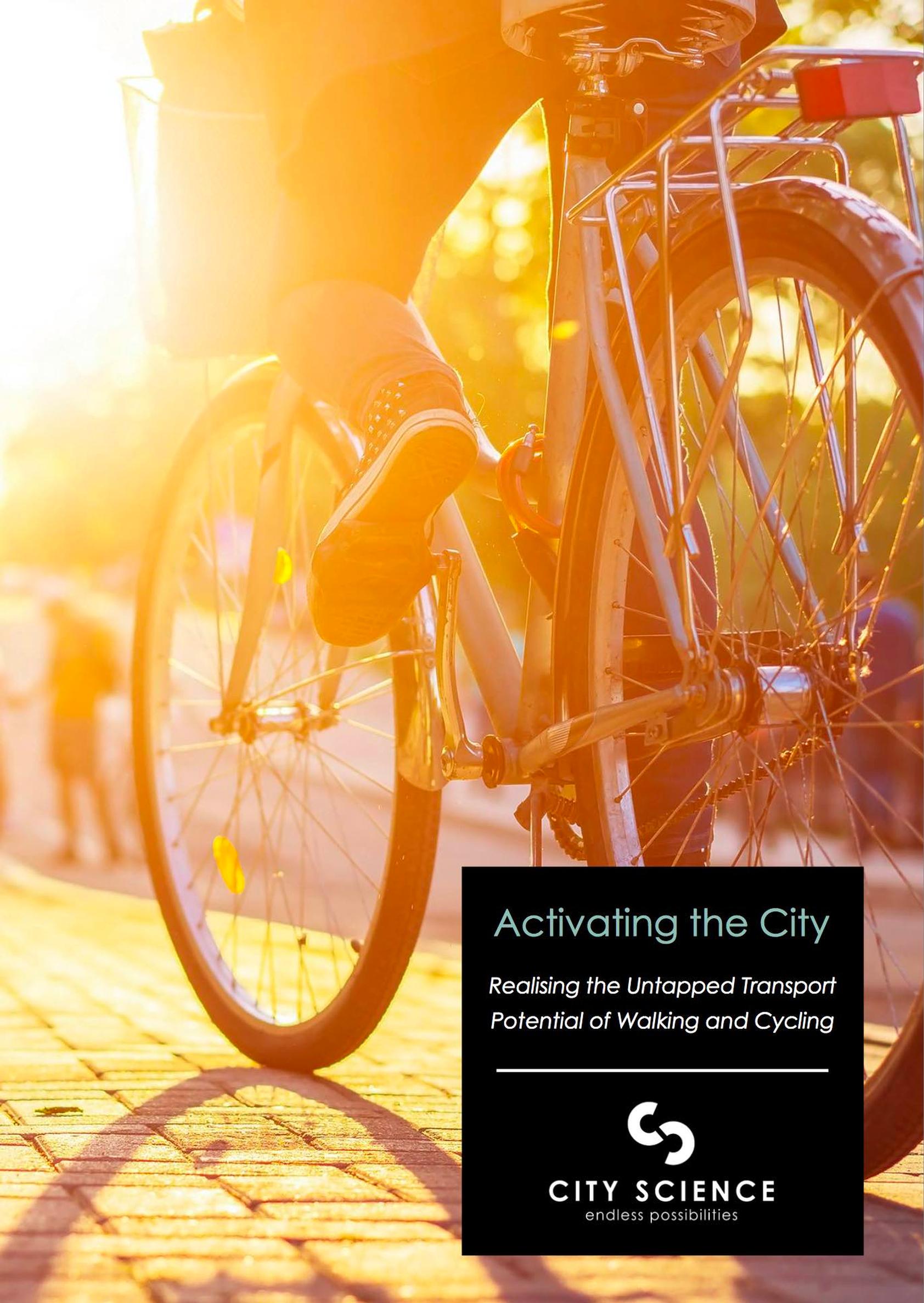 Active travel will enable cities to spend less on building, maintaining, and upgrading their infrastructure by replacing congested urban road networks and car parking infrastructure, according to a new report by technology company City Science.
Helping incorporate higher levels of physical activity into the daily life of the city, walking and cycling can reduce regional healthcare costs, says the report.
Some of these benefits might be readily captured by conventional transport planning impact appraisal models and methods while others are not, it argues. "How, for example, do you put a price on car-free streets, clean air, and a future from negative effects of climate change? And what about healthy, happy populations that feel safe and at home in their neighbourhoods?
"When it comes to investing in active modes, some race ahead while others lag behind. Either way, however, there is still much to be done: motorised modes of transport remain the norm in many urban spaces across the world, while the number of cars on the planet is set to double by 2040."
The report suggests that North America, Japan, Australia, and many European countries may already have reached 'peak car' status. "Traditional cost-benefit analyses of active modes generally do not consider these wider, indirect economic impacts of walking and cycling. All over the world, planners and retailers routinely overestimate how many people shop (and want to shop) by car. This is especially true given advances in digital technologies and associated changes in shopping behaviours."
Non-motorised modes of transport like cycling and especially walking require relatively little investment in physical infrastructure, says the report. "Improvements in walking and cycling infrastructure can thus reduce costs per user and lessen maintenance costs over the long-term. In addition, the decreased use of motorised transport can maximise the overall duration of urban infrastructure and reduce the negative collateral effects of car traffic, such as pollution, congestion, and damage to building facades."
An increase in physical activity has been correlated with a higher rate of innovation, claims City Science. "By bringing people into a more intimate, embodied relationship with the urban environment, active modes can help foster a positive sense of a place for cities, with positive impacts for the perceived desirability and overall liveability of a particular place."