Dockless bike hire scheme launched in Ealing
14 September 2017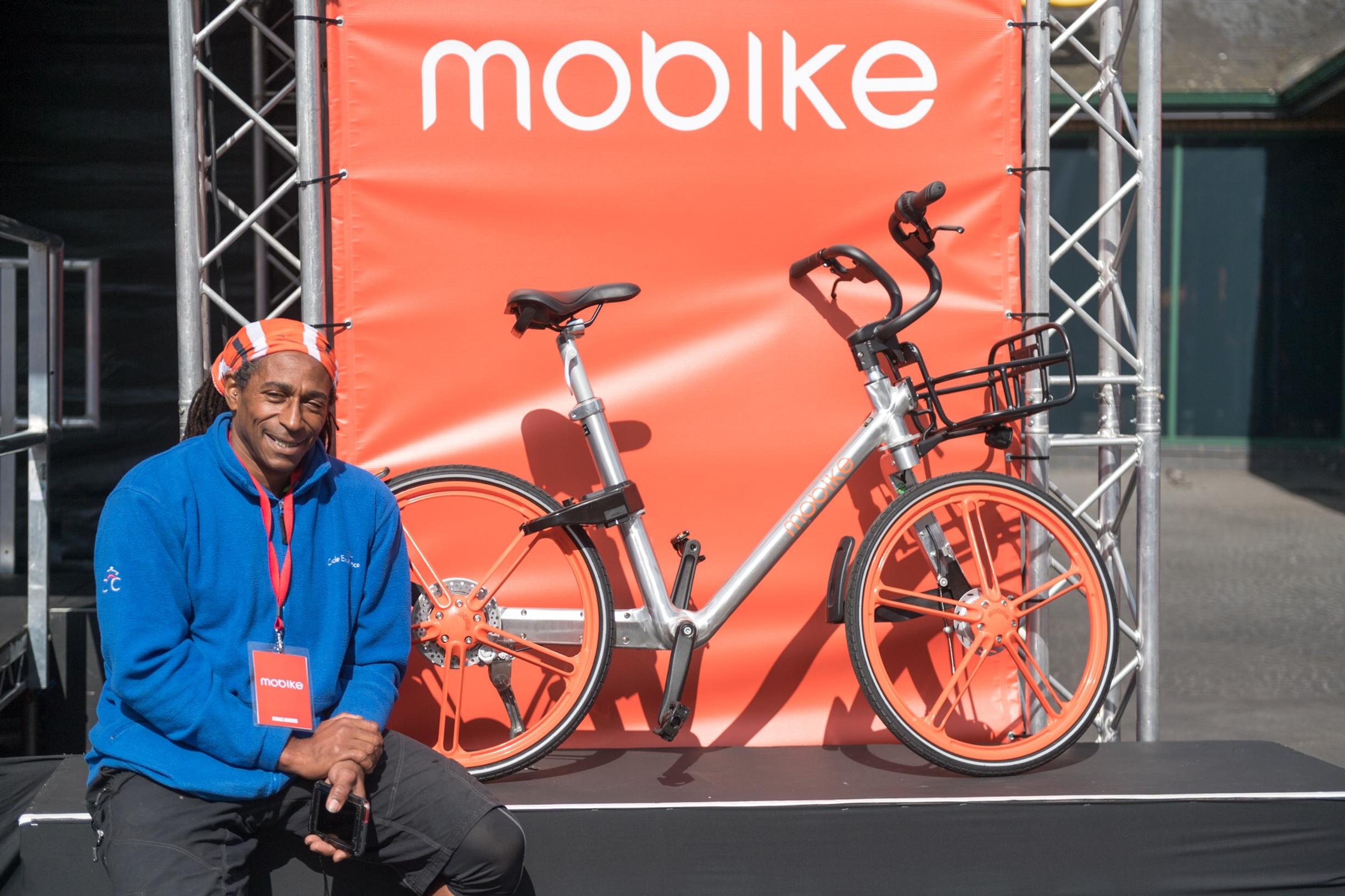 Mobike dockless cycle sharing is now available to residents in the London Borough of Ealing. This follows the UK launch of the Chinese app-based system in Greater Manchester in July, and the London launch in Ealing in September.
There will be 750 Mobikes available in Ealing after an initial trial in Acton – with residents able to sign up to the scheme for a discounted deposit of £29. Users will be charged 50p per half hour.
Julian Bell, leader of Ealing Council, said: "Mobike are the world's largest operator and they have a huge amount of experience in managing dockless bike sharing schemes.
"They have already introduced the bikes in Manchester and it's good to see that they are taking a cautious approach to introducing them to ensure they are a success. I'm sure our residents will show consideration for other road and pavement users and do their bit to make sure they park them sensibly and help the scheme to run smoothly."
The trial in Acton could spread across the borough with the agreement of council officials, said an Ealing spokesman.
"It will last up to one year, although the council can terminate or extend that based on the outcome. It is not exclusive though, so the council could add a second (or more) operators, but certainly not initially," he said. "There are no fixed criteria as to the success of the trial, but it will be based on usage, public reception, probably based on nuisance calls to the council, incidents of crime related to the scheme. The number of bikes will be in agreement between Mobike and council officials."
There have been reports of bikes being vandalised in Manchester, and this is something that Mobike is addressing, including a "working agreement" with the police, said Ealing's spokesman.
Mobike said it has been working with Ealing council to ensure the "tailored and controlled distribution of the bikes to the most suitable locations within the borough – to maximise cycle usage and complement the existing transport landscape". The Mobike app will guide users towards the best locations to pick up and park the bikes.
Mobike will be able to issue warnings and notices and potentially fine serial abusers who park the bikes irresponsibly, for example in front of doors or in private areas, Ealing's spokesman added.
"The trial is cost neutral to the council - it is a commercial scheme at Mobike's exclusive expense, although some officer time has been involved in sorting operational standards, legal agreements and parking places and no go areas."
Find out more about dockless bike share at Healthy Streets on 28 September.