Non-folding bikes allowed on Tyne and Wear Metro as trial extended
08 November 2016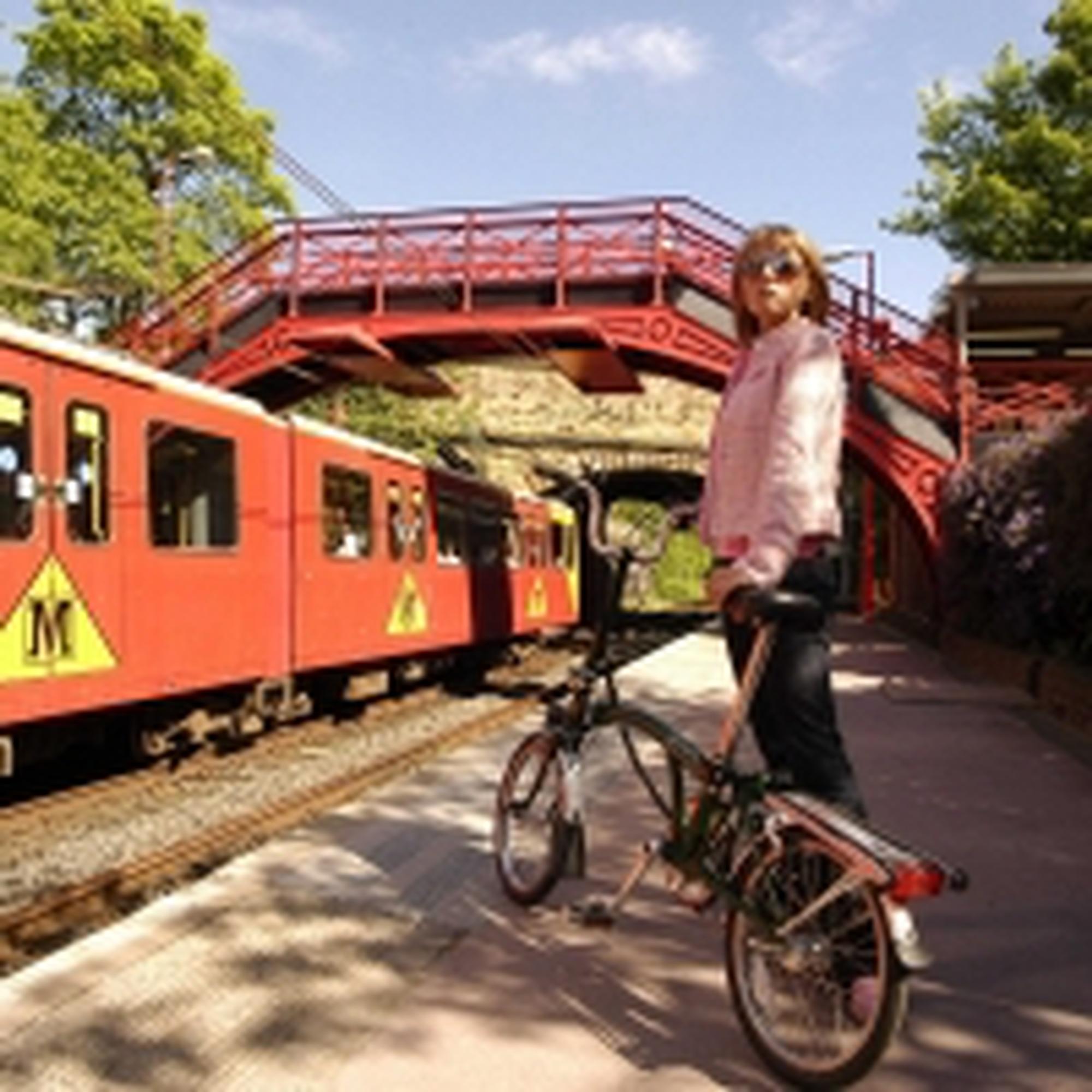 Tyne and Wear Metro has extended a cycle trial allowing customers to travel with non-folding bikes. A limited trial was launched earlier this year to test how far it was possible to support onward travel for cyclists with non-folding bikes without impacting on safety and comfort of other passengers or causing delays and other disruption.
Metro managers have now decided to extend the trial for a further six months until the end of March 2017. This will enable customers to continue taking non-folding bikes on the Metro between Callerton Parkway and Jesmond stations.
Folded bikes have always been allowed across the system.
There is no additional charge and customers can take their bikes on that section of the Metro between Monday and Friday, from 10am until 3pm. One bike is allowed per Metrocar and they must be kept in designated storage areas, which are marked with signage on the train windows.
Paul Walker, customer service director at DB Regio Tyne and Wear, which operates the Metro on behalf of Nexus, said: "The first phase of the cycle trial has been well-received by a small number of cyclists, with no major issues. By extending the trial for six months we can see what happens during colder, wetter months and as the system is at its busiest before Christmas.
"This will enable us to gain a greater understanding of whether Metro can safely and comfortably accommodate non-folding bikes on parts of the system, while also informing the design and specification for investment in a new train fleet.
"We understand the importance of cycling to people across the region and we already make sure there is secure storage at or close to every station, with smart lockers at key locations, so people can easily combine cycling and travel by Metro."
Nexus worked with cycling organisations to install the right cycle storage and set up a special task group with users to explore the potential to allow non-folding bikes to be carried on trains. This identified scope for the trial to be run once the refurbishment of the train fleet was completed in late 2015.