Uncertainty over the impact of 'Brexit' on transport
The implications for transport in the UK, now we that have voted to leave the European Union, has been absent as a 'hot topics' in the increasingly heated debate. Those commentators who have referred to the subject, appear to have had a broad consensus that staying in would be the preferred option.
24 June 2016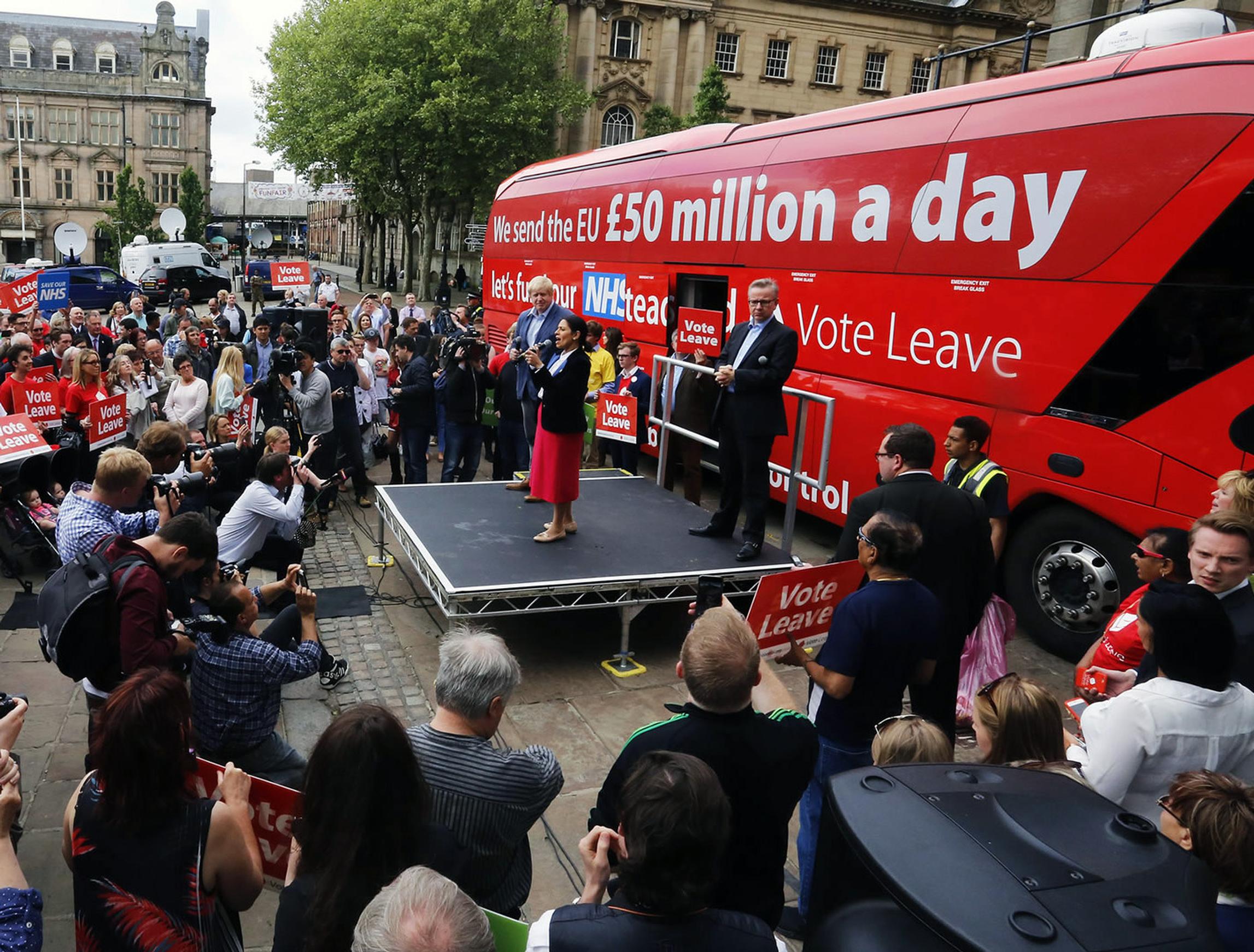 Despite the near-saturation coverage of the referendum on EU membership prior to the actual vote on 23 June, debate on transport issues was notable primarily by its absence in the media. There were a few exceptions, however. In The Huffington Post on 15 June, for example, self-proclaimed left-wing blogger Will Porter suggested that we should all vote to stay in the EU due to the lamentable (in Porter's opinion) track record of leading 'Brexit' politician Boris Johnson whilst mayor of London.
It's almost impressive to see failure on such a grand scale
"It's almost impressive to see failure on such a grand scale," he began. "The Boris Bus, the Boris Bikes and the Cable Car are a tragic trinity of transport failure. His election promise of a new Routmaster [sic] Bus was based on nostalgia rather than practicality. The overpriced and overheated design is now up and running but its much heralded rear platform and extra staff member have been conspicuous by their lack of use.
"Talking about lack of use, London's very own ghost ride, the cable car, is little more than an abandoned fairground attraction giving confused tourists a bird's eye view of a scrap yard," Porter added. "Don't worry about the cost though because Brexit Boris's dangleway is subsidised by the EU and also receiving public funding, despite the blond one's reassurances, are the Boris Bikes. I couldn't possibly comment on the suggestion that he undersold the sponsorship to Barclays.
"His big dream, the estuary airport, ironically never got off the ground despite him investing £5m into feasibility studies," Porter concluded. "It's worth remembering that Boris wasn't against greater air traffic, just the kind that affects the Tory voting West London suburbs…. And then there are the air pollution levels leading [to the] deaths of thousands of Londoners every year. I'll leave it to you to decide whether cutting the Western Extension of the Congestion Charging Zone and wasting £1.4m on trying to stick the pollution to the road were good ideas."
A somewhat more measured voice also calling for the 'Remain' vote was provided by Richard Wallace, former European policy manager at the Association of Train Operating Companies. Writing in Rail magazine, Wallace was critical of the UK's contribution to the formulation of EU transport policies relating to rail, rather than the latter's impact on the rail network of the UK. "When compared with the resources that other countries such as Italy, Poland, Germany and France dedicated to such matters, the UK's participation can at times be assessed to be rather lightweight, despite the work by a number of dedicated individuals. This exposes one of the UK's Achilles heels – arguably, successive governments have not paid enough attention to EU policy on rail, and only realise the consequences of legislation after it becomes too late.
"What really are the Commission's aims – can they be assessed to be positive or negative towards the rail system?" Wallace asked rhetorically. "They wish to improve the interoperability of the diverse rail network across Europe to facilitate easier transit of both passenger journeys and freight by rail. They also aim to introduce measures to cut the administrative costs for rail companies and, through a degree of standardisation, to reduce the overall operating costs of running the railway.
"Do we want to be part of this?" he questioned. "To say 'no' may mean turning our back on Britain's participation in a European rail network that aims to expand and deliver benefits to rail users. To say no would also mean Britain's rail community potentially losing out on the economies of scale that collaborating with European partners on innovative development could eventually bring.
"You have to be in it to influence it," Wallace concluded. "I can see lots of long-term societal and environmental benefits to the British rail network of being within the umbrella of the European system. Out of it I can only see higher costs."
You have to be in it to influence it
"British railway passengers could see annual fares rise by more than £100 if the UK votes to leave the EU," The Independent warned its readers on 21 June, meanwhile. "The cap on annual rail fare rises is currently set by inflation, which could be driven up by the hit to sterling as a result of leaving, Remain campaigners said." The paper then suggested that annual season tickets from Oxford to London could rise by £150 purely down to an 'Exit' vote, whilst passengers travelling from Liverpool to Manchester would see an annual increase of £80.
Local Transport Today will be bringing more news and analysis in issue 701 on 8 July.