Ebbw Vale cableway closes for cost savings
26 April 2023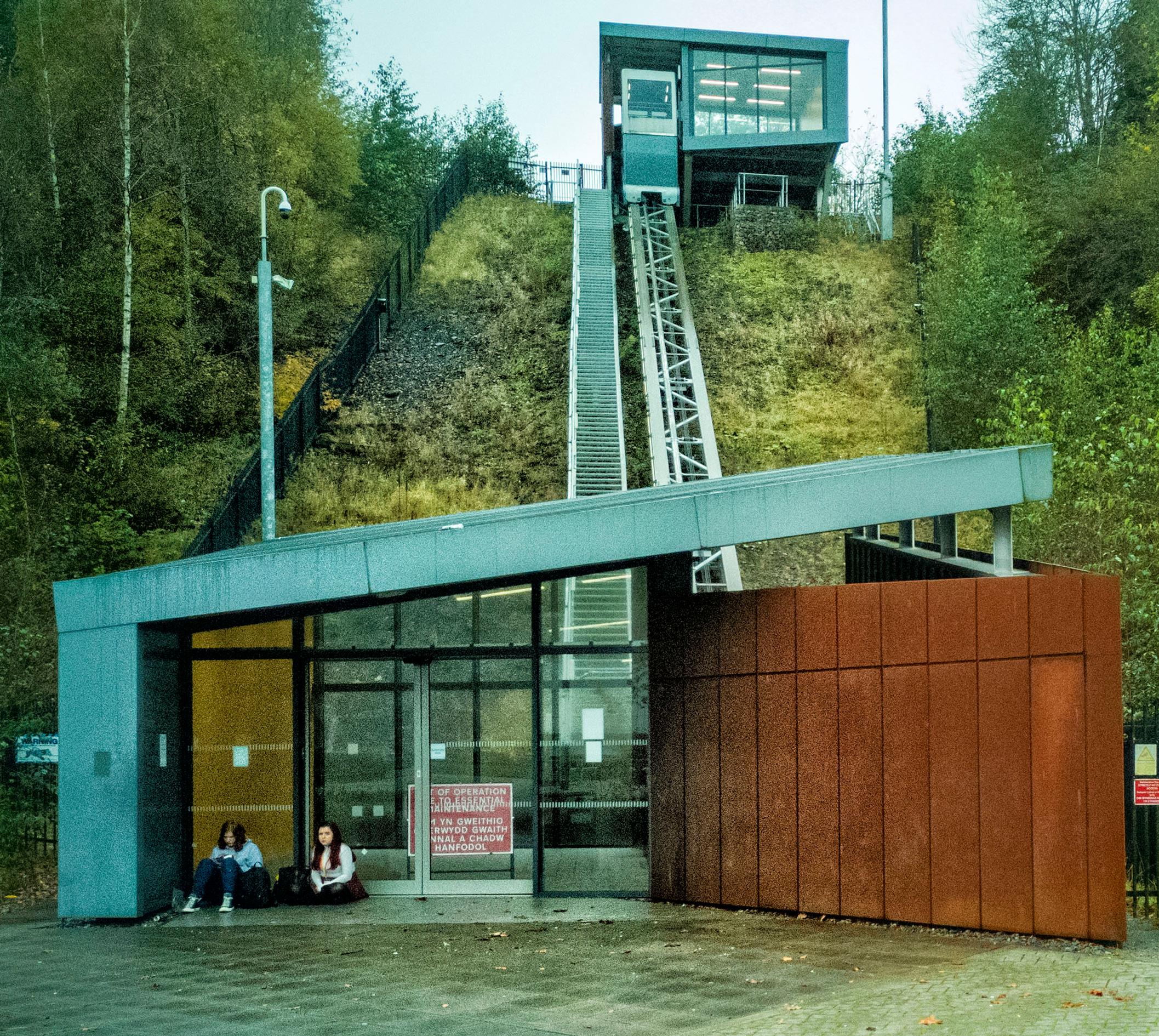 The Ebbw Vale Cableway, installed in 2015 to connect the town centre to a new railway station, has been closed in response to Blaenau Gwent County Borough Council's financial pressures.
The Welsh Government extended the Ebbw Vale line, which it had reopened in 2008, from Ebbw Vale Parkway to Ebbw Vale Town in 2015. The town terminus is on a former industrial site on the valley floor, alongside a college and the Gwent Archives. The town centre is on the valley side 23 metres higher up. To connect the sites, the council installed a £2.3m "mechanical link".
The cabin ran along a sloping track and was large enough for 18 to 22 passengers. It was unstaffed, frequently vandalised and temporarily taken out of use hundreds of times. The unitary authority now requires £6.6m of cost savings and has decided that mothballing the cableway is "one of the less painful options". It is exploring alternative funding options.
Construction of the cableway did not include installation of a stepped path for the public alongside. Pedestrian routes between the top and bottom stations are circuitous.