Call for papers for Cycle County Active County
15 December 2022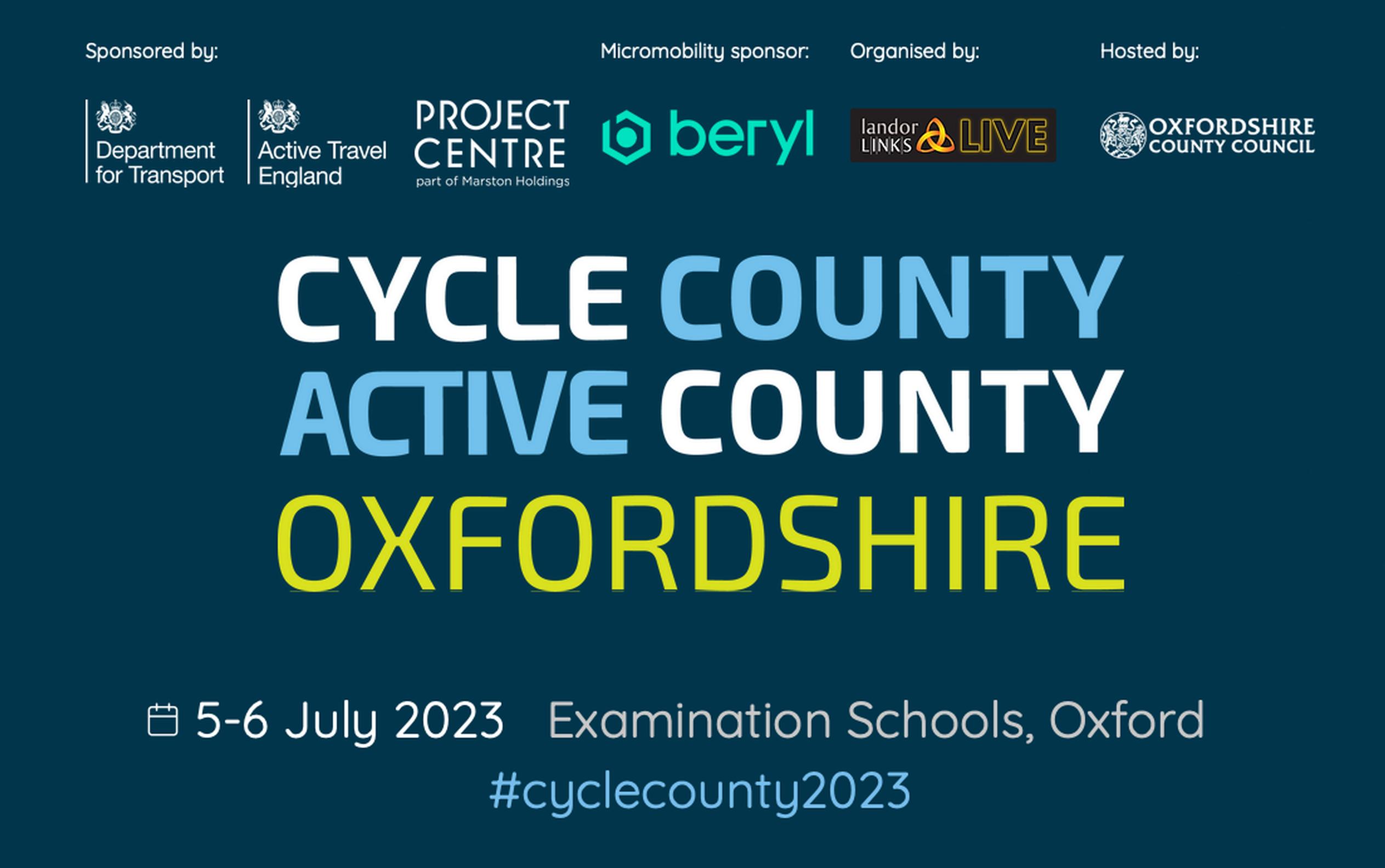 More than 500 delegates from across the UK and beyond are expected to attend the Cycle County Active County event in Oxford on 5-6 July 2023.
Host Oxfordshire County Council will set out its ambitious plans to give residents more options for active travel, as outlined in its county-wide Local Transport and Connectivity Plan and its Active Travel Strategy.
The event – sponsored by DfT and Active Travel England, Project Centre and Beryl and run by Landor LINKS – will explore walking, wheeling and cycling opportunities created by wide-ranging changes in transport, social, environmental and economic trends.
Speakers from DfT executive agency Active Travel England will offer an update on it plans to ensure that 50% of trips in towns and cities are made by walking, wheeling or cycling by 2030.
By supporting and encouraging active travel – walking, wheeling and cycling – it aims to help improve people's health and wellbeing, reduce traffic congestion and help address the climate crisis.
Anyone who would like to speak at the event should send an overview of their paper, of no more than 250 words, to juliana.orourke@landor.co.uk by 31 January 2023.