DfT warns councils: 'No funding for substandard active travel plans'
Funding
12 April 2022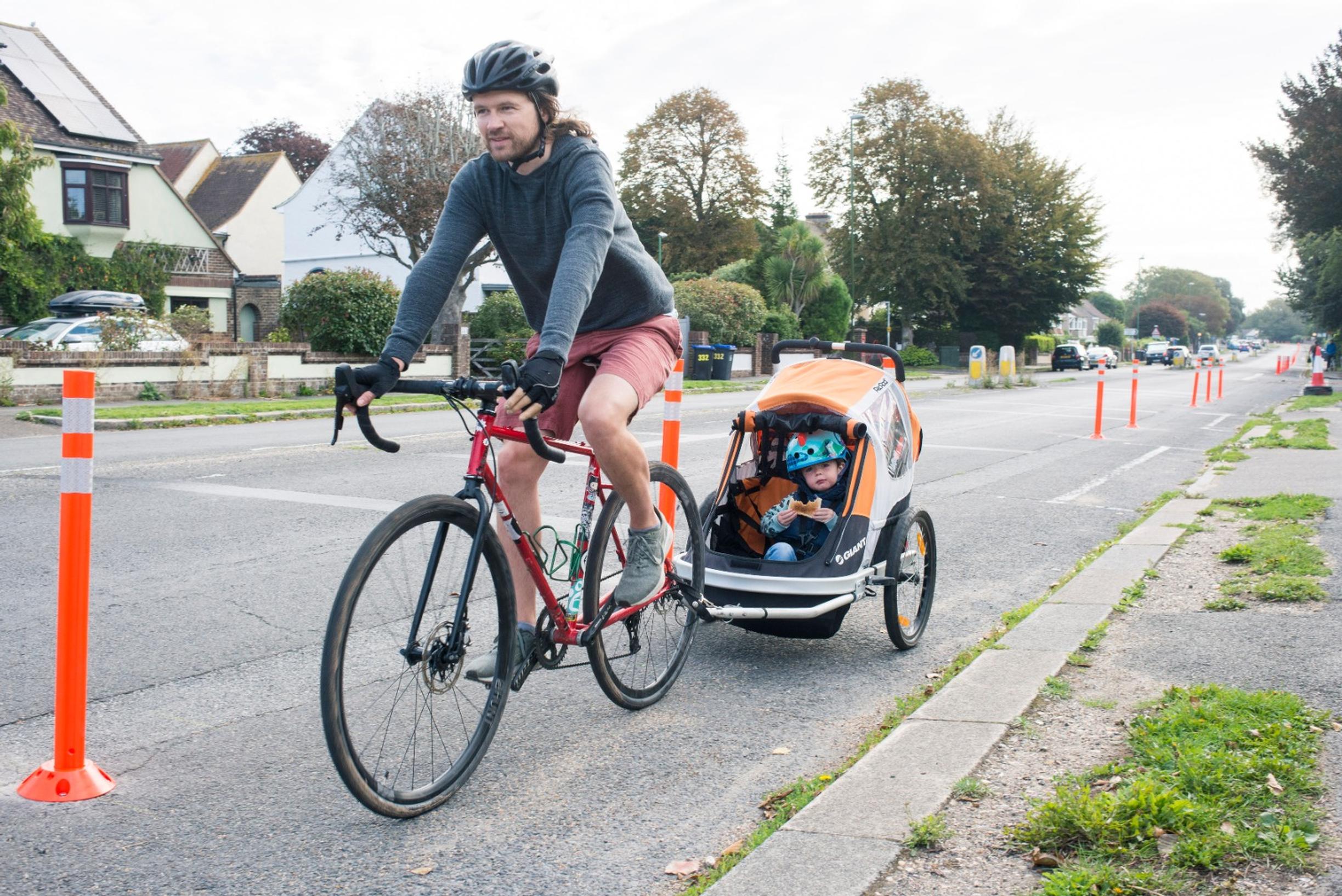 Local authorities that fail to deliver good quality active travel schemes should expect funding to be withheld, the DfT has warned. This follows the announcement that the Royal Borough of Windsor and Maidenhead would not now receive the indicative funding it had been allocated.
A DfT spokesman told LTT: "We have always made clear that local authorities' performance and quality of bids would be taken into consideration for determining future funding.
"We have consistently made clear to local authorities that they must engage with the planning process and deliver good quality active travel schemes, to ensure our roads work for everyone – or funding will be withheld."
Councils will lose funding in cases where they fail to provide adequate evidence "that they will deliver value for money and/or meet quality requirements", said the spokesman. Allocations for the Capability Fund and Active Travel Fund could be withheld.
Windsor and Maidenhead
Conservative-run Windsor and Maidenhead defended its decision not to go ahead with two proposed low traffic neighbourhoods, saying that the majority of residents were opposed to schemes. "A total of 2,221 responses were received on the idea of low traffic neighbourhoods, with about 90% opposed to the proposals," a council spokesman said.
Feedback from a subsequent consultation is being used to draw together ideas to help shape the Local Cycling and Walking Infrastructure Plan, said the spokesperson.
Phil Haseler, cabinet member for planning, parking, highways & transport, said: "Additional assurances were sent to the DfT, confirming that the funding would be invested in Active Travel (both walking and cycling measures) by developing a Local Walking and Cycling Infrastructure Plan (LCWIP), in line with DfT latest strategy and guidance.
"Unfortunately, on this occasion the department chose not to award us Capability Funding for the current financial year and the council is seeking feedback on this decision while continuing to explore further opportunities to support Active Travel measures.
"The council remains committed to developing an LCWIP to help identify how to make improvements supporting cycling and walking, and where investment is needed in the short, medium and long term."
West Sussex
Elsewhere, active travel capital funding for 2021/22 has been withheld from West Sussex County Council after "previous poor performance or lack of compliance with national design standards", said the DfT.
Conservative-run West Sussex County Council was told last year it could not apply for the next phase of the DfT's Active Travel Fund (ATF3) after it removed a cycle lane in Shoreham-by-Sea (LTT 26 July 2021).
The council removed the scheme before allowing enough time to see if worked and without evidence, said DfT.
A West Sussex spokesman told LTT: "Whilst we were not allowed to bid for ATF3 last summer we did receive £274,000 from the Government's Capability Fund at the same time to develop three schemes that may be submitted to ATF4. For some years now we have worked with colleagues in the district and borough councils to complete Local Cycle and Walking Infrastructure Plans and we are working with National Highways and other key partners on other key routes in the county. Our officers continue to work hard to deliver on our priority to improve active travel choices with permanent walking and cycling improvements across the county."
The council is "entirely focused on engaging positively" with all key stakeholders, including people who cycle, to produce permanent, good quality proposals, he said. "I would also point out that, in total, we secured £2.35m in funding from phase 2 of the DfT's Active Travel Fund (ATF)."
Leicestershire
Leicestershire County Council has had its active travel allocation reduced because its plans "lacked ambition and were piecemeal", DfT's spokesman told LTT.
The Conservative council removed one of its three low traffic neighbourhoods after local stakeholder discussions. But a council spokesman told LTT: "To be really clear, that didn't result in any reduced funding or penalty from the DfT. Instead, they asked us to further evidence to show our proposals represented value for money, which we did, and we subsequently received an award."
The spokesman added: "We're absolutely committed to making walking and cycling a safer and convenient way for people to travel around the county, having allocated around £2m in funding.
"We were asked by the DfT for further evidence to show our proposals represented value for money. We did this and were subsequently successfully awarded £168,500, which will enable us to further demonstrate our commitment to active travel. This includes developing our programme of local cycling and walking infrastructure plans, which have already prompted a positive response from the local community."
The DfT said its new executive agency Active Travel England (ATE) will be engaging with councils whose bids have not been successful to help them improve future bids.
"By working in conjunction with Active Travel England, local authorities will be able to bid for any future funding settlement to develop their plans for creating safe space for people walking and cycling," said the DfT's spokesman. "We have committed to providing £2bn in funding to support active travel from 2020-2025 over this parliament."