Charging infrastructure needs to be more accessible, says SSEN
Energy System Catapult's Equal EV report maps out customer journeys for people with disabilities and vulnerabilities
30 March 2022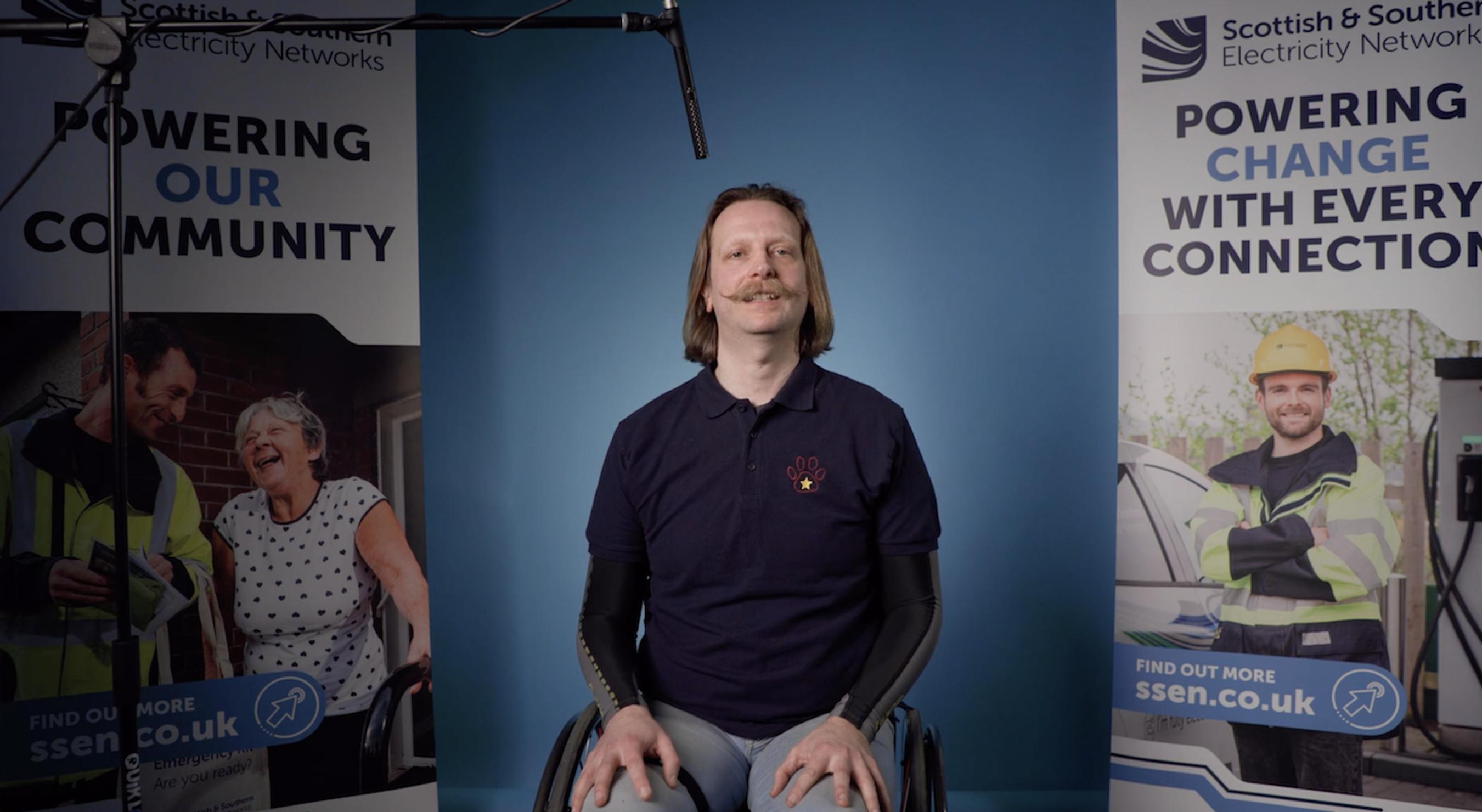 Some groups risk being unfairly excluded from the transition to electrified transport and calling for proactive measures to deliver an inclusive net zero, warns a report by Scottish and Southern Electricity Networks (SSEN) Distribution.
SSEN welcomes the government's recognition of the need to ensure chargepoints are inclusively designed and its commitment to publish standards for charging infrastructure by summer 2022. However an inclusive transition to net zero must ensure a wide range of physical and mental abilities are considered to avoid excluding some groups of people from the transition to EVs.
The Equal EV report, produced for SSEN by the Energy Systems Catapult, maps out customer journeys for people with disabilities and vulnerabilities such as high levels of anxiety, which is experienced by an estimated 6.6% of UK adults in any given week.
The customer journeys cover the stages of switching to an EV:
acquisition (contemplation, investigation, and decision)
familiarisation
charging at home
charging away from home
smart charging
making long journeys.
People with mobility impairments were most likely to highlight pain points around acquiring an EV and using public chargepoints. People with high levels of anxiety identified pain points at all stages of the customer journey, including concerns around making a long journey. The second stage of the Equal EV project examined the viability of technology to remove those barriers and proposed measures to tackle the issues. It also identified potential roles for electricity distribution network operators (DNOs), like SSEN.
Mat Campbell-Hill, former Team GB athlete and interviewee for Equal EV project said: "We need the infrastructure in place to support the take-up of electric vehicles. As it stands, the infrastructure being built ignores the accessibility needs of the general population. People with mobility issues may have disabilities, like me, but include anyone with children, with shopping, who is pregnant, or who has injured themselves. Sufficient space around the vehicles, dropped curbs and well-designed charging cables can benefit everyone and would help make the transition to clean, green transport a real option for everybody.
"The default for public EV chargepoints should be that every point is accessible unless there is a powerful reason why it cannot be. We have to get this right first time."
To mark publication of the Equal EV report, SSEN has published videos featuring interviews with drivers who have disabilities and a strong interest in EVs. The drivers give powerful examples of the challenges they face and how the current public EV charging infrastructure is failing people like them.
The Equal EV project was the first time a DNO in the UK had examined barriers and challenges faced by motorists with disabilities and vulnerabilities in transitioning to EVs. Building on this project, SSEN will be working with Disabled Motoring UK to continue to raise and address the issues faced by drivers and ensure a fair transition to electrified transport.
Video interviews were held with:
Mat, who has been an EV driver since 2018 and was a Team GB athlete in wheelchair fencing. He said: "Ensuring public EV chargepoints are accessible will benefit people with disabilities, but equally will help anyone with their hands full when holding a baby or holding shopping. If you improve accessibility for one group, you improve it for everyone."
Nigel, who is an EV driver found that "it does just come down to the fact that there aren't enough charging points," and many are poorly designed. "On my own, on a number of occasions I have found that the charger is completely inaccessible to somebody in a wheelchair and without the kindness of strangers, I would have been completely stuck."
Simone, who is considering switching to an EV, said: "Some of the concerns I have when it comes to charging an electric vehicle is the dexterity needed to plug in the charging cable. Those things are convenient for most people … but I am not most people."
Sales of EVs are increasing rapidly in the UK, totalling nearly 18% of all vehicle sales in the UK last month. Public charge point provision is also increasing and the government anticipates a tenfold increase by 2030 (with nearly 30,000 installed today). While these changes are welcome the potential difficulties faced by key groups of people when considering adopting an EV have received relatively little consideration to date.
Lisa Doogan, head of customer service and stakeholder strategy at SSEN said: "This essential project has given us vital insights into how we can help ensure that the transition to electrified transport is smart and fair for all our 3.8m customers. We do not believe that groups of people should be excluded from new technology or services because their needs are different. Our reports and interviews with people who have mobility and mental health issues shows there is a lot that can be done to ensure the net zero future can be shared by everyone."
Watch a summary video here
The final report from the Equal EV project can be found here