Imperial College hub trial sees shift to active and shared travel
24 March 2022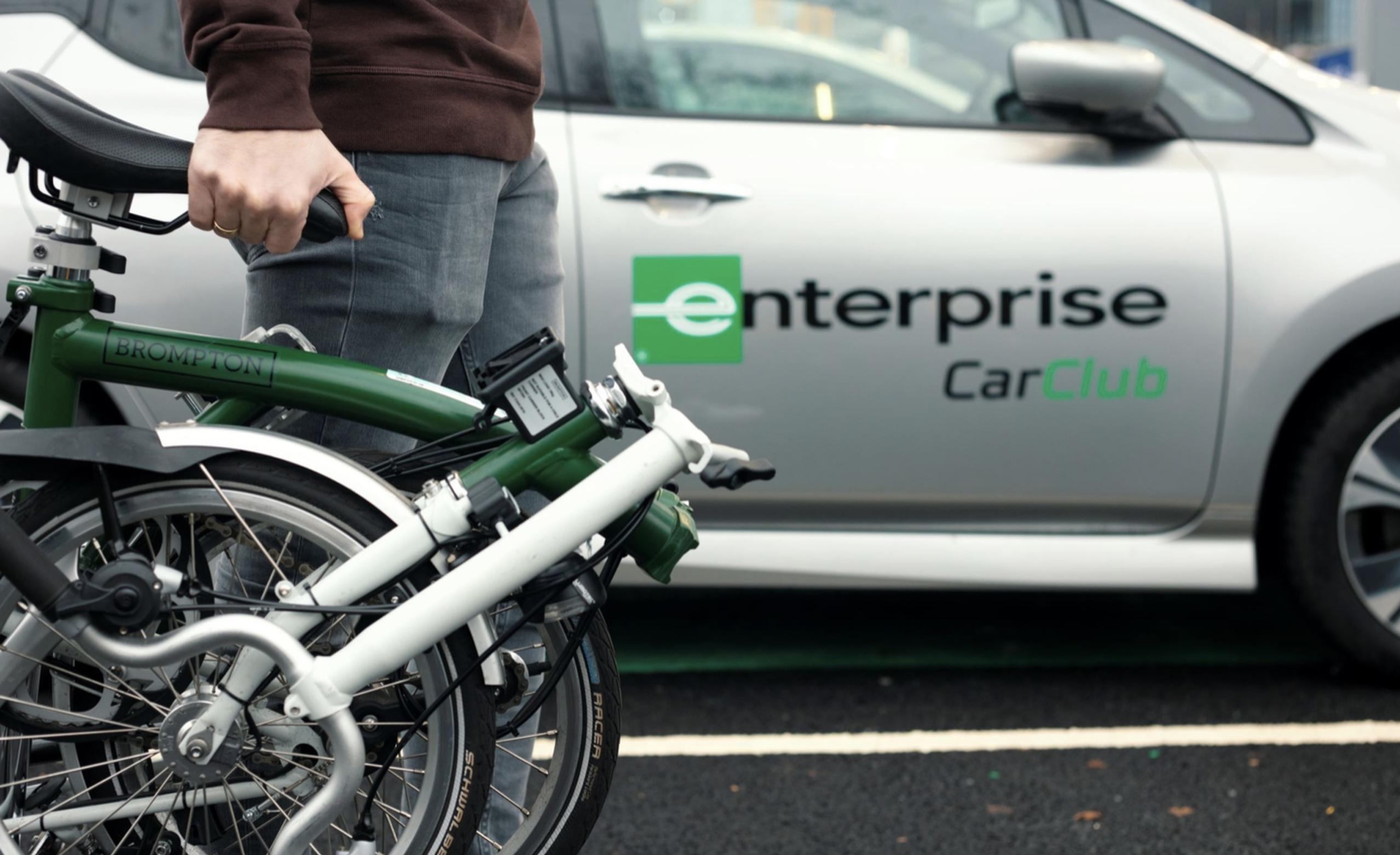 Having access to a mobility hub can encourage employees to use active and shared travel options more often for commuting and business travel, according to initial findings of a trial at Imperial College London.
The trial, held in partnership with rental company Enterprise Car Club and Brompton Bike Hire, took place at the college's South Kensington campus, and featured two Enterprise Car Club vehicles - one battery-electric, and one hydrogen-powered - along with 25 bicycles.
Employees were offered free access to these transport options as an alternative to their own vehicle, with bookings of both cars and bicycles through the Enterprise Car Club app.
This led to a 52% rise in the number of journeys made by bicycle, and a 65% increase in active travel overall, while 38% of employees said that knowing they could access a car club vehicle at work if they needed it made it easier to consider commuting by bike.
Imperial research student Jonny Jackson said: "This is the first field trial that explores the real-world impact of mobility hubs on how people commute to work, and how they travel while at work.
"It indicates there is significant employee support for more active and sustainable modes of travel, as long as people have the security of access to a car or a bike when they really need one for a journey.
"We were especially interested to observe that many of those taking part in the trial were planning to continue to commute by bike or another active travel mode, and that they were open to paying for car club usage on campus."
Enterprise vice president for mobility for Europe Ben Lawson said: "This trial provides us with the first data-led evidence that workplace mobility hubs can encourage shared and active travel among employees, both for business trips and the commute.
"We already have examples such as Highland Council showing the impact of employee car clubs on achieving more sustainable travel behaviours, which was included as a best practice example in the government's recent Transport Decarbonisation Plan."
Mobility Hubs 2022 takes place at 15 Hatfields London on 25 May