DfT pauses roll-out of smart motorways
Road Safety
17 January 2022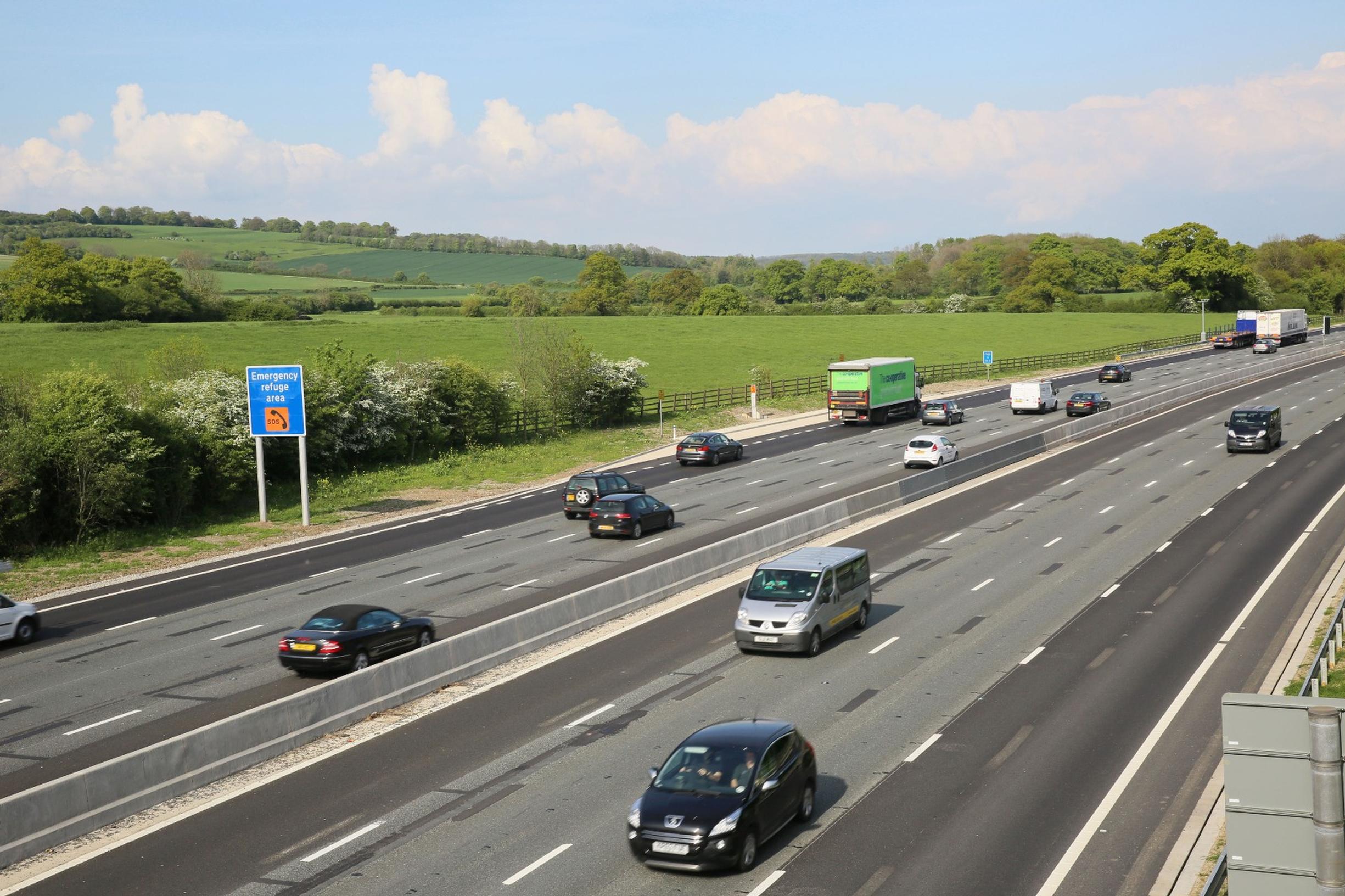 The expansion of smart motorways has been suspended until there is five years' worth of safety data available, the DfT has announced.
All-lane running (ALR) smart motorways use the hard shoulder as a permanent 'live' running lane for traffic. These motorways have broken white lines, with the former hard shoulder lane only being closed in an emergency.
The DfT is following the advice of the House of Commons Transport Committee, which has called for five years' of safety data to be independently evaluated.
The Government's decision in March 2020 that all smart motorways would be all-lane-running motorways was premature, the committee said. Data on the safety and economic performance of existing all-lane running smart motorway schemes were insufficient to reach that judgment, the MPs stated.
Current smart motorways without a permanent hard shoulder will be equipped with "best-in-class technology and resources to make them as safe as possible", said the DfT.
It has promised a £900m package of additional safety measures on existing smart motorways. This will include investing £390m in more than 150 additional Emergency Areas so drivers have more places to stop if they get into difficulty.
"As concluded by the Committee, evidence suggests hard shoulders do not always provide a safe place to stop, and by reducing motorway capacity, they could put more drivers and passengers at risk of death or serious injury if they were to divert onto less safe local roads," said the DfT.