2021: We had it covered
The year as told through Parking Review's front pages
31 December 2021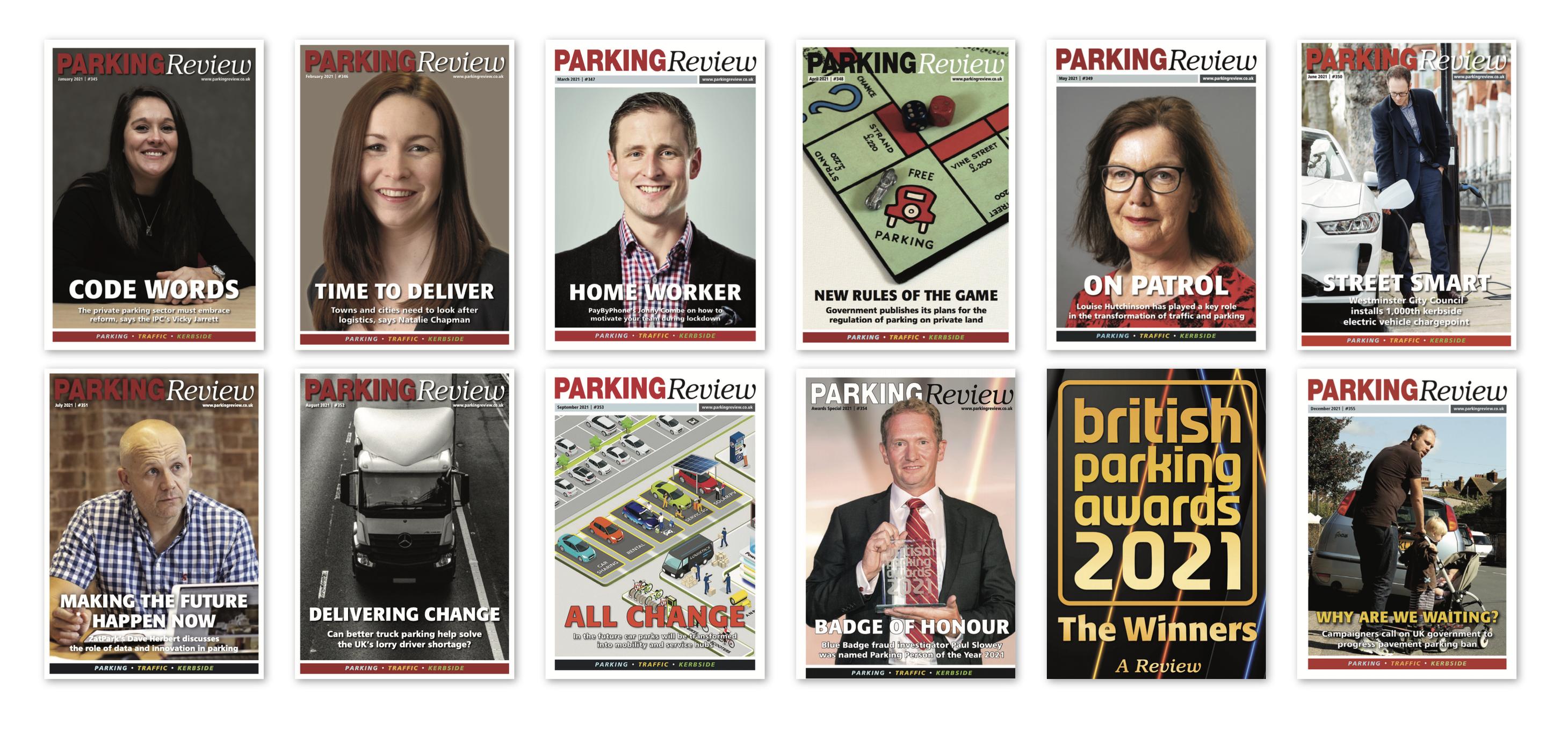 Parking Review has been reporting on policy, business and technological developments in the traffic and parking sector for over 30 years.
This collection of front covers tells stories on the wide range of themes such that have been shaping the parking world throughout 2021.
These themes include: the reform of parking on private land (January and April); kerbside management (February); the impact of homeworking on the parking sector (March); civil parking enforcement and moving traffic regulation (Apil); the evolution of electric vehicle charging (May); the importance of data in parking (July); lorry parking (August); the emergence of mobility hubs (September); fighting Blue Badge fraud (October); and the pavement parking debate (December).
We look forward to reporting on these and other key issues througthout 2022.
Mark Moran is editor of Parking Review