Zebras on side roads 'change driver behaviour'
Road Safety
17 November 2021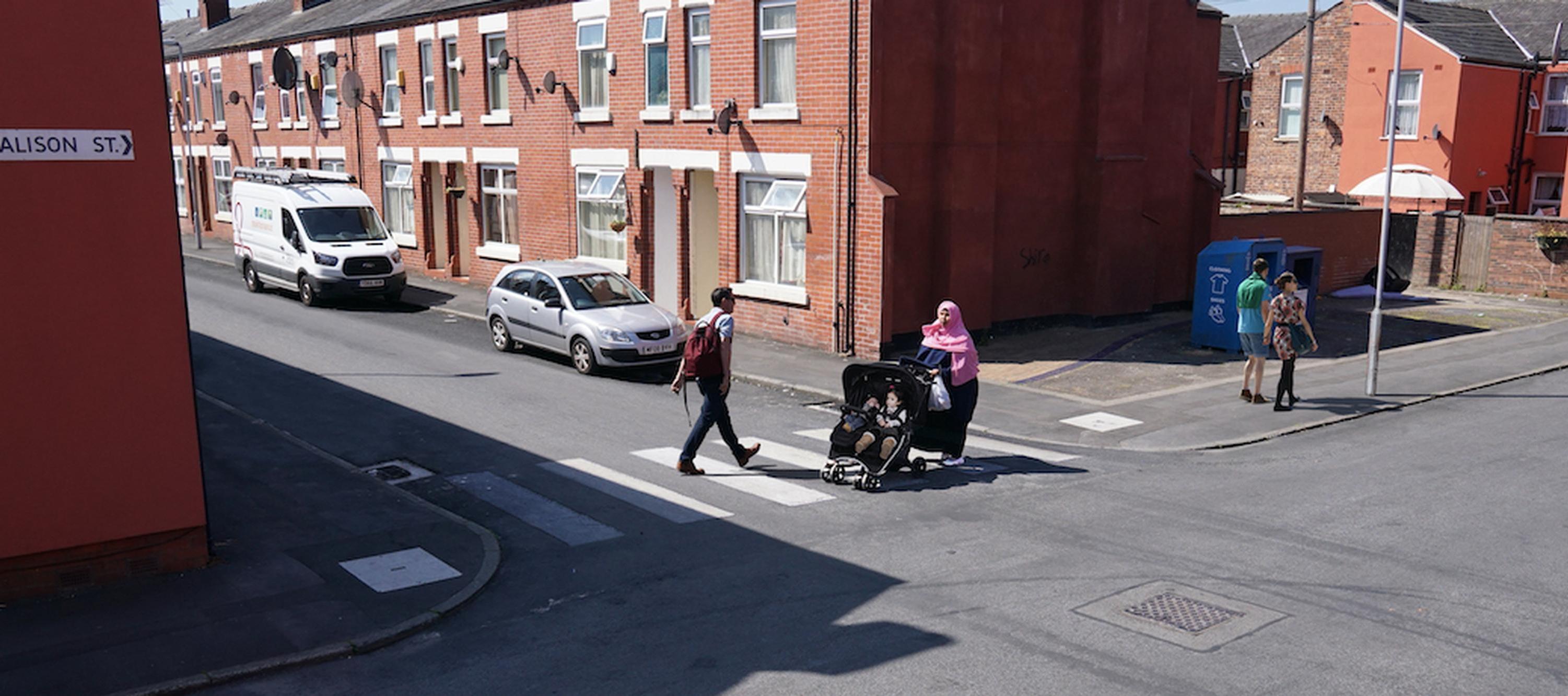 The presence of zebra markings on side roads in Greater Manchester resulted drivers giving way to pedestrians 65% more often than on other side roads, according to a study by TRL.
The results showed that vehicles giving way to people on foot went up from 4 in 10 to 7 in 10 when the zebra markings were in place.
TRL looked at the use of non-prescribed zebra crossings at side roads. A prescribed zebra crossing has black and white stripes with give way lines, yellow globes on striped posts, and a line of studs and zigzag markings. A non-prescribed zebra crossing uses the black and white markings without the other features. Until now, the DfT has stated that under UK law zebra crossings must be wired to the electric mains and have Belisha beacons and zigzag markings. Greater Manchester Combined Authority (GMCA) is asking for regulations to be amended to allow non-prescribed zebra crossings at a larger number of sites for long-term monitoring.
The TRL report concluded that there is universal understanding, among all road users, of what zebra markings mean when used on side roads.
TRL's research consisted of extensive consultation and off-road trials conducted by Tameside Council. The two-year study involved the analysis of collision statistics, user surveys and interviews, simulation studies and two on-street trials.
The propensity of drivers to give way increased significantly in the two on-street trials; the majority of drivers gave way with the crossing, while less than half did so without. Improved willingness to give way was also found in surveys and the simulator study.
However, compliance when turning into the side road was substantially lower than when turning out, especially when turning right, which was also indicated in earlier studies. While a significant level of non-compliance remained, this did not increase the observed level of conflict between road users during the on-street trials.
Mayor of Greater Manchester, Andy Burnham, said: "The latest data we have has shown that 55 people in Greater Manchester alone have been killed at side road junctions on minor roads over a three-year period. This is shocking and needs urgent action.
"We wanted to see if a method used widely across the world could offer us a practical and cost-effective option to make crossing side roads safer and, importantly, feel safer. "