West Sussex faces rebuke from minister for cycle lane removals
28 July 2021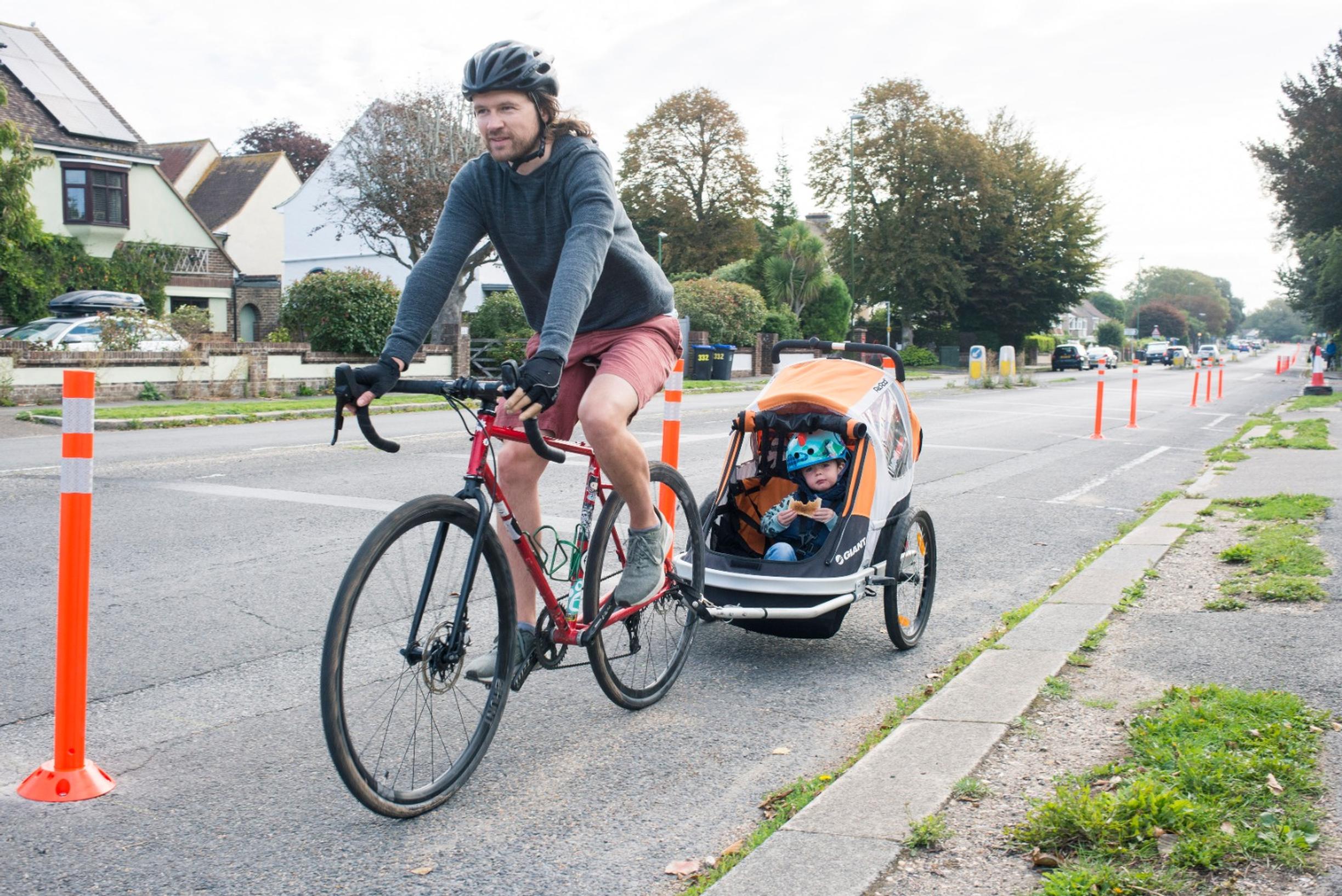 Transport minister Chris Heaton-Harris has told West Sussex County Council they will not be able to bid for further Active Travel Fund money because they removed pop-up cycle lanes before they were "fully tested".
West Sussex received £780,000 from the DfT's Covid-19 Emergency Active Travel Fund last summer to install seven temporary cycleways. However, the Conservative-controlled council removed the lanes just four months later (LTT 13 Nov 2020). A petition with more than 4,000 signatures had called for the lanes to be removed.
In a letter, dated 14 June, Heaton-Harris told the council that cycle lanes funded under the Emergency Active Travel Fund were "not allowed to be fully tested and/or optimised" before they were removed.
"This was not a good use of public money and means that your authority will not be invited to bid for new capital funding this year."
He said one of the conditions of emergency funding for active travel measures during the early stages of the pandemic was a "long-term commitment to testing the benefits of schemes which have received public money prior to making any change".
But Heaton-Harris acknowledged that the council had "been engaging on future schemes with some encouraging results", and that delivery of those schemes would put the council in a strong position to bid for money in 2022/23 and future years.
A West Sussex County Council spokesperson said: "The DfT's letter was a surprise for us, given we had followed its requirements for the Emergency Active Travel Fund.
"We have written to the DfT to try to understand the reason for its decision and to urge its reconsideration, but our support for an Active Travel scheme for Shoreham is undiminished."
"We are currently consulting with the public on proposals for Shoreham: www.westsussex.gov.uk/Shoreham."
In February the charity Cycling UK applied for a judicial review against West Sussex County Council's decision to remove the pop-up cycle lane on Upper Shoreham Road.
The council had failed in its duty to show "due regard to the equalities impacts of its decisions", including the impact on young people, the charity said.